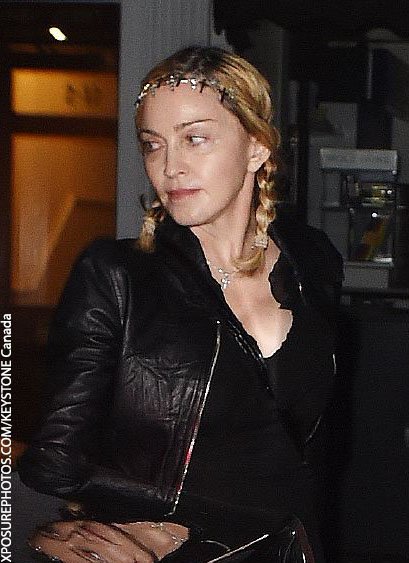 Madonna has lost custody of her son Rocco, 16, to her ex-husband, Guy Ritchie. It all started in December 2015, when Rocco refused to come home to New York to spend the winter holidays with Madonna, opting instead to remain in England with his dad.
That began a court battle that would last nine months, with Madonna suing her filmmaker ex-husband for custody of the teen.
"The case is settled and everyone agrees that the Rocco's needs changed and he's going to be living with dad," said attorney Peter Bronstein. "Everyone's agreed to that and there's no further need for any kind of a court case."
The teenager was reportedly tired of touring with his mother and decided to visit his father and stepmother Jacqui for the holidays. Ignoring his mother's demands and a judge's order to return to New York, Rocco decided to settle down in London and start school there instead.
Realizing she was fighting a losing battle, Madonna reached an agreement with Guy just hours before they were due in court in New York on Wednesday, with the pop star reluctantly agreeing that Rocco could continue to live with his father. ~Natalia Makarski