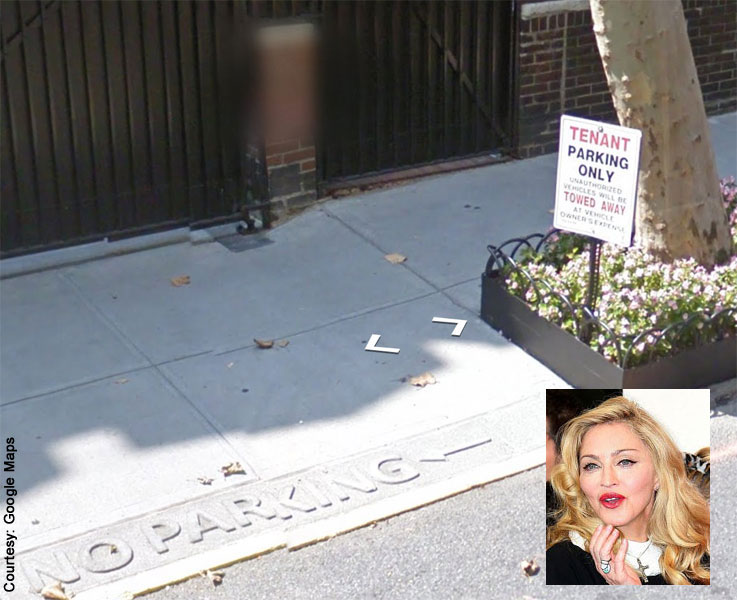 Finding reliable parking in New York can be a real pain, so it appears the Queen of Pop took matters into her own hands.
Madonna is in trouble with the authorities after her people hatched a scheme to steal precious public parking spaces in front of her $40 million Upper East Side apartment.
According to TMZ, the performer's minions placed signs reading "Tenant Parking Only" and "Unauthorized Vehicles will be Towed Away" throughout the area, as well as embossing a "NO PARKING" warning along the curb, painting the front of the curb yellow.
A vigilant neighbor reported the highly illegal act to the Department of Transportation. Officials from the agency visited the site yesterday, and warned Madonna's people that the signage had to be taken down immediately.
It's unclear how long the signs have been there, and Madonna's reps have not yet responded to TMZ's request for comment.
It hasn't been an easy month for "Like a Virgin" singer. She finished her controversy laden Rebel Heart tour on Sunday, and is entangled in a very public custody battle with ex Guy Ritchie over their 15-year-old son Rocco. ~Shelby Morton