Maggie Gyllenhaal wants a role in Downton Abbey
By Tribute News on July 4, 2014 | Leave a Comment
Maggie Gyllenhaal wants a role in
Downton Abbey
. The
Won't Back Down
actress has revealed she would 'love' a part on the ITV period drama - which also stars Michelle Dockery, Maggie Smith and Hugh Bonneville - but isn't sure how she would fit into the show's plot. She told
The Sun
: ''I love Downton. I would totally love to be in it. But I don't know how I would fit in. There is this parlor game where people say who they would be and a friend said she would of course be Lady Mary. She said I would be the cousin who sleeps with everybody! A rich English playgirl!'' Meanwhile, the 36-year-old actress is set to make her British television debut in BBC2's eight-part drama
The Honourable Woman
. Maggie took on the role of a British baroness who gets caught up in the Israel-Palestine conflict after being blown away by the show's script. She said: ''I chose this because of the script. I had never read a script with a woman like this. I thought I was going to trust it. It is such a scary thing (the Middle East) for most people to talk about that I think people are hungry for ways to sit and think about it. I have never been more proud of anything I have ever worked on."
---
---
---
Similar Articles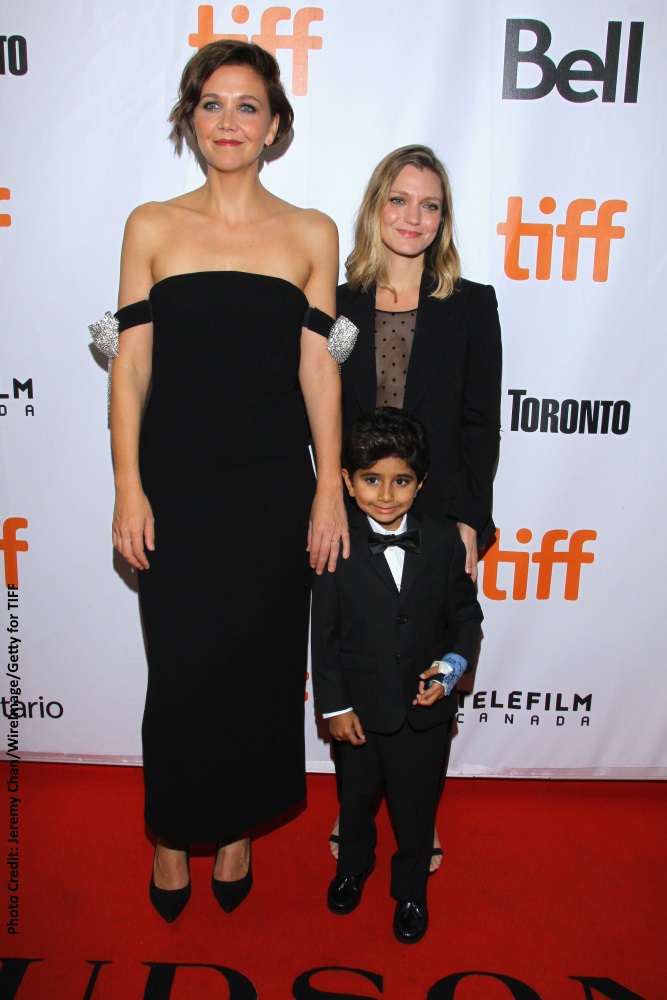 October 10, 2018 | Leave a Comment
We chatted with Maggie Gyllanhaal and Sara Colangelo about their new Netflix film The Kindergarten Teacher. They talk about the importance of this film and more.
---
July 18, 2014 | 2 Comments
Maggie Gyllenhaal is a secret smoker.'The Dark Knight' star – who has daughters Ramona, eight, and Gloria, two, with husband Peter Sarsgaard – refuses to "sneak" around her family in order to indulge in her habit but admitted she does occasionally '…
---
April 25, 2014 | Leave a Comment
Michael Fassbender felt "vulnerable" wearing a giant fiberglass head in his new comedy 'Frank'. The '12 Years a Slave' actor, who plays tribute to musician Frank Sidebottom in the movie about an eccentric rock band, had to get used to wearing the gi…
---