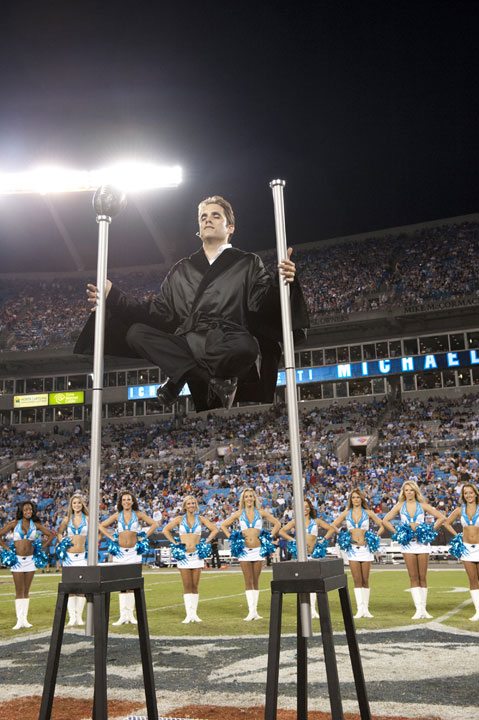 Magician Michael Grandinetti,  who has performed his magic at NFL halftime shows while surrounded by 70,000 people; with Oscar-winning composer Marvin Hamlisch and symphony orchestras; in theaters, casinos, and arenas around the country and even at The White House, talked to us about the second season of Masters of Illusion, which features Michael and a number of other world-famous magicians and celebrity guest stars.
You became a successful magician at a pretty young age. Have you ever had another job besides magic?
You know, magic has always been the focus of my life. I'm one of those really lucky people who found what they love to do early. It was just a driving force in my life, so I'm very lucky that I get to wake up every day and do what I love.
How do you learn to do the amazing tricks that you perform now?
Well, it takes a lot of time and study to really understand the art of magic. For me and I think for most people, you start small, with the tricks you get in the magic sets. My dad would take me to the magic store in downtown Pittsburgh where I'm from every couple of weeks, and I'd use my allowance to buy little magic effects.
It's a growing process. You learn from everything you do. For me, I was very much a student of magic, I tried to read everything I could about it and watch everything I could about it. The other thing is, I always wanted to go beyond what somebody my own age was doing. When I was 12, I didn't want to look like a 12-year-old magician. When I was 16, I didn't want to look like a 16-year-old magician. It was fun for me to set goals to try and go beyond what the norm may have been. I'm very lucky that I come from a very supportive family and community who gave me a lot of opportunities from a young age to do shows. They would hire me at 12 and 13 to do company events and different things. It gave me a lot of experience to do magic.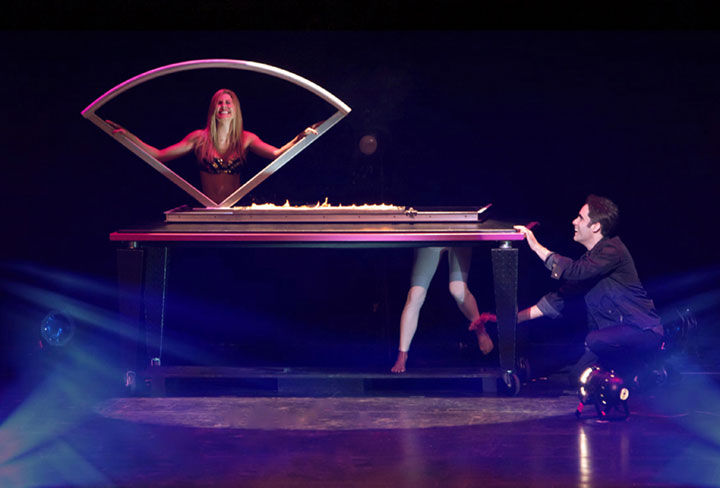 Can you tell us about Masters of Illusion for people who didn't see season 1?
Masters of Illusion is a really interesting show. The producers searched the world for the best magicians they could find. And I'm definitely honored to be part of that group. They invited everyone to come to Hollywood and bring their best stuff and show off their best illusions. So when people tune in to Masters of Illusion, they're going to see magic from around the world.
In season 1, we did several of my favorite illusions from my touring show. I levitated 10 feet in the air, I shrunk a girl to the size of a basketball, I walked through a seven-foot tall steel wall that was examined by the audience. I borrowed three finger rings from members of the audience and they disappeared and ended baked inside a size of a loaf of bread, so we had a lot of fun with it and I'm so glad the show was well received. You know I think as a performer, it makes me most happy when I hear people enjoy my work. We're excited to be back for a second season.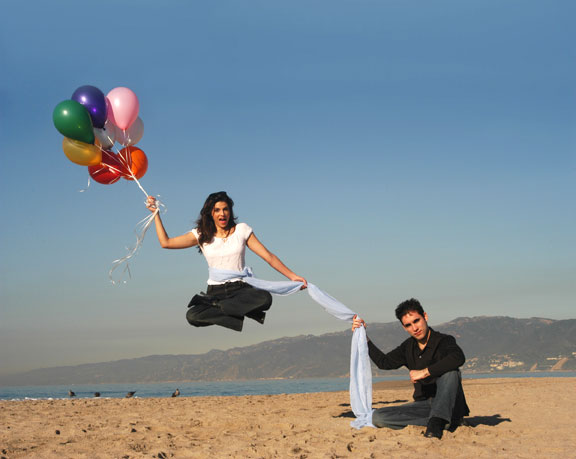 What can we look forward to in season 2?
I can give you a couple of examples:  we taped six new illusions for the new season of Masters and most of them have never been on television. One piece is a six-foot tall painting of a girl and I literally pull the girl visibly from the painting and she becomes real. She dances onstage and just as she gets close to me, she instantly disappears, and reappears back in the painting. I'm very proud of that illusion.
There's another piece we did, where for years, magicians have made ladies float in the air. What I wanted to do is I wanted to use television to our advantage. A lot of times people sit at home and go, well that's television; if I were there, I might see something different. What we did was invite the audience up onstage to surround me while I made a girl float in the air. We gave everybody these super bright flashlights to shine above, below and around the girl while she was floating. That way, if there was anything hidden, any strings, wires, anything at all, the audience members with these bright flashlights would certainly show that. The other thing we did was we had the camera move 360 degrees around the magic while the girl was floating. So the home viewer is really getting an experience, even more than they would have had, had they been there live with us in Hollywood.
Which celebrities are going to be making guest appearances?
In this show, Masters of Illusion Dean Cain is the host. He does a tremendous job, he's a fan of magic. You can tell by the way he introduces us and by the way he watches the magic. In some cases he participates in the magic and he has has a definite genuine enthusiasm for it. There are also some other guest stars in the show; they haven't actually let me finalize who's going to be on it yet so I don't have the final information, but there were definitely some exciting people who were there for the taping.
Tune in tonight when second season of Masters of Illusion debuts at 8:00 p.m. EST/PST on The CW.