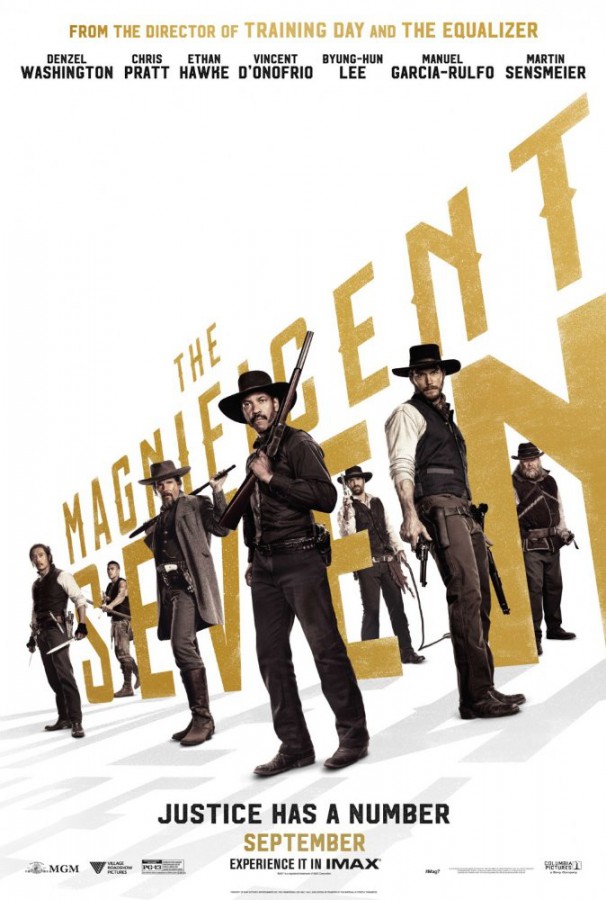 Exciting news movie fans — it was announced today that Antoine Fuqua's The Magnficent Seven will open this year's Toronto International Film Festival.
The Western reboot, starring Denzel Washington, Chris Pratt, Ethan Hawke, Vincent D'Onofrio, Byung-Hun Lee, Manuel Garcia-Rulfo, Martin Sensmeier, Haley Bennett, and Peter Sarsgaard, will have its world premiere on September 8 at Roy Thomson Hall.
"We are pleased to welcome acclaimed filmmaker Antoine Fuqua back to the Festival, and have been proud to present audiences with his feature films including Training Day and The Equalizer," said Piers Handling, director and CEO of TIFF. "Fuqua has delivered an exciting character-driven film on a grand scale, while putting his own unique spin on the genre making for a thrilling opening night."
"Fuqua's ability to effortlessly blend visceral action and the emotion of drama is what makes him such a compelling storyteller, and
this film is no exception," Cameron Bailey, TIFF's Artistic Director, said. "With an incredible ensemble cast who deliver commanding performances, our audience is certainly in for a ride."
"This will be my third time bringing a film to Toronto, and having The Magnificent Seven selected as the opening night film is a true honor," director Antoine Fuqua said. "I can't think of a better place, or a better crowd for the film's World Premiere."
The Magnificent Seven follows a group of seven gun men — Sam Chisolm (Washington), Josh Faraday (Pratt), Goodnight Robicheaux (Hawke), Jack Horne (D'Onofrio), Billy Rocks (Lee), Vasquez (Garcia-Rulfo), and Red Harvest (Sensmeier) — who are hired to protect the people of Rose Creek — led by Emma Cullen (Bennett) — from the dangerous industrialist Bartholomew Bogue (Sarsgaard) who's taken over the town. Written by Nic Pizzolatto and Richard Wenk, the film is modern reimagining of the 1960 John Sturges classic starring Yul Brynner, Steve McQueen, Charles Bronson, and Eli Wallach.
The 41st Toronto International Film Festival runs from September 8 to 18, 2016.
On a scale of 1 to 10, how excited are you for TIFF? Tell us below!