Maleficent: Mistress of Evil worth a watch – Blu-ray review
By Marriska Fernandes on January 16, 2020 | Leave a Comment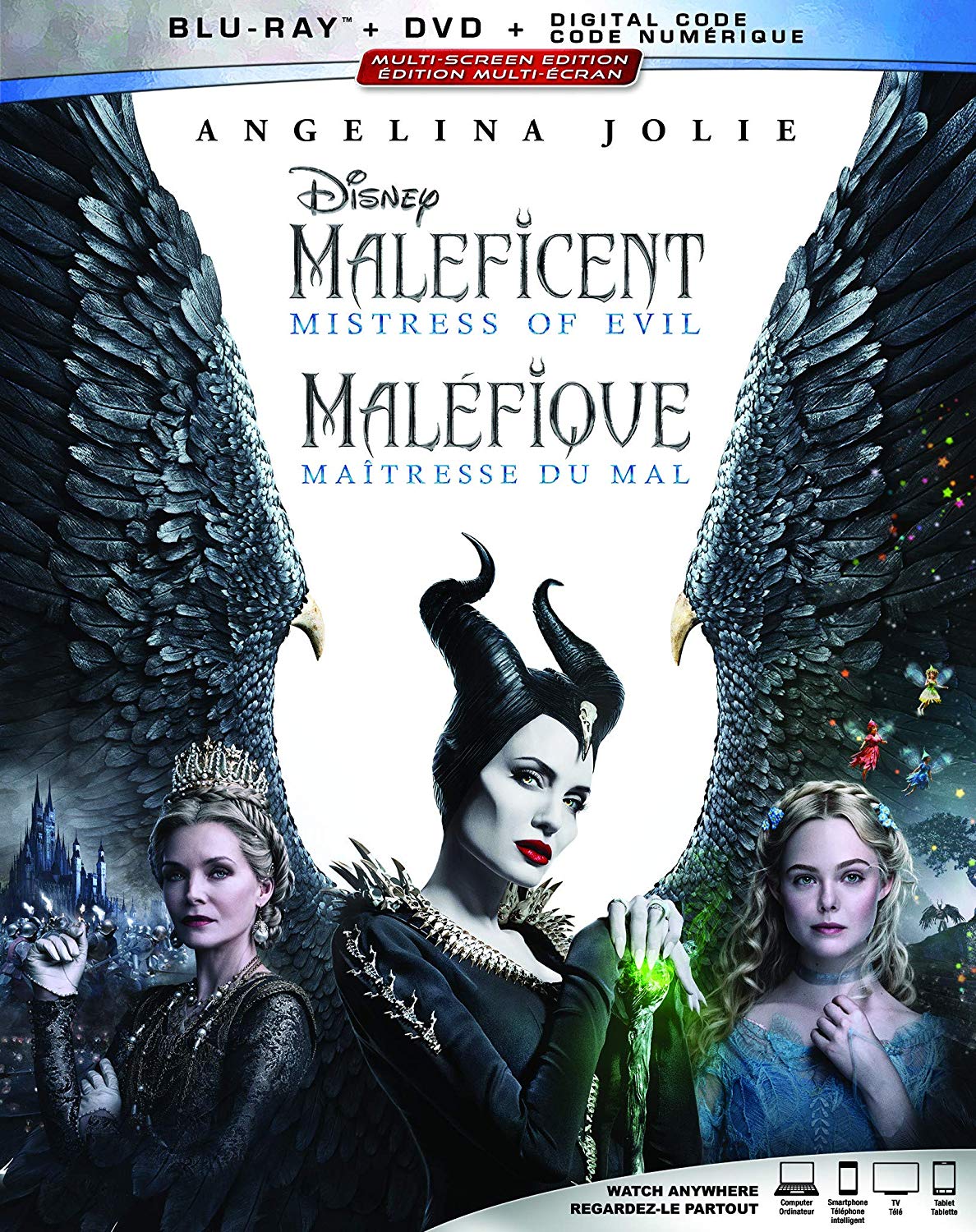 In first film, Maleficent (Angelina Jolie) raised Aurora (Elle Fanning) as her own, and gifted her the Moors, an enchanted wonderland filled with fairies and other creatures.
Maleficent: Mistress of Evil picks up five years later and Aurora now rules the Moors peacefully and joyfully. When the love of her life, Prince Philip (Harris Dickinson), asks her to marry him, no one is particularly pleased about this union.
But Maleficent decides to go along with it, as do Philip's parents, King John (Robert Lindsay) and Queen Ingrith (Michelle Pfeiffer). To celebrate, they invite Maleficent and Aurora to their castle for a grand dinner.
What follows at the dinner table is a scene that is quite memorable and relatable — the clash of in-laws. Queen Ingrith is spiteful and starts hurling insults at Maleficent, clearly pushing her buttons.
While the women are arguing, the King suddenly drops to the ground. Realizing a curse has been inflicted on the King, everyone blames Maleficent. Angry and upset, Maleficent flies out of the castle. The Queen declares war against the Moors inhabitants.
The film revolves around Maleficent going head to head with Queen Ingrith. As much as we love Disney's favorite iconic villain, this time around she's the misunderstood mom looking out for her daughter while Michelle Pfeiffer's Queen Ingrith is the conniving one with a venomous streak.
Jolie imbues her character with warmth and love in the sequel, tapping into her maternal instincts as she plays mother to Aurora. She livens up the film, whether it's her tiny facial expressions or the one liners that had me chuckling. Jolie and Pfeiffer create tension and add a dramatic flair to the story, while the other characters pale in comparison. Pfeiffer revels in her role as the manipulative mother-in-law. I enjoyed the film's predecessor more than this film in terms of the storyline, even though the sequel is still a worthy watch.
I loved the costumes in this film, especially Maleficent's gorgeous gowns and massively stunning headpieces. The animation is pretty spectacular and will be a treat for young ones. ~Marriska Fernandes
If you have seen the film and would like to write a review, click here.
Special Extra Features:

Origins of the Fey — A look at Maleficent's origins as Angelia Jolie talks about the Fey and where they originated from.
Aurora's Wedding — Elle Fanning talks about the huge cast, her wedding dress and walking down the aisle with Angelina.
If You Had Wings — A detailed look at the Dark Fey. Angelina also fills us in on the different flying styles and how she learned to use her wings off-screen as well as revealing her different facial expressions.
Maleficent: Mistress of Evil VFX Reel — A behind-the-scenes look showing us what was actually on set for the actors and what was filled in by CGI later.

Outtakes — Bloopers are always fun and this one has a few good moments that are worth a watch.

Extended Scenes — This includes two scenes with the Queen and Aurora, which were not really necessary.

Music Video — Bebe Rexha sings "You Can't Stop the Girl."
---
---
---
Similar Articles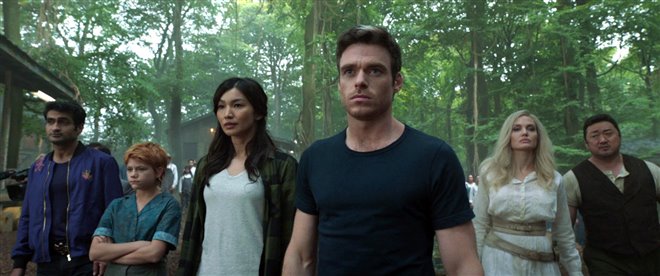 May 25, 2021 | Leave a Comment
Introducing a new set of superheroes played by a top-rated cast, Marvel's Eternals is coming to theaters on November 5. Check out the new trailer here!
---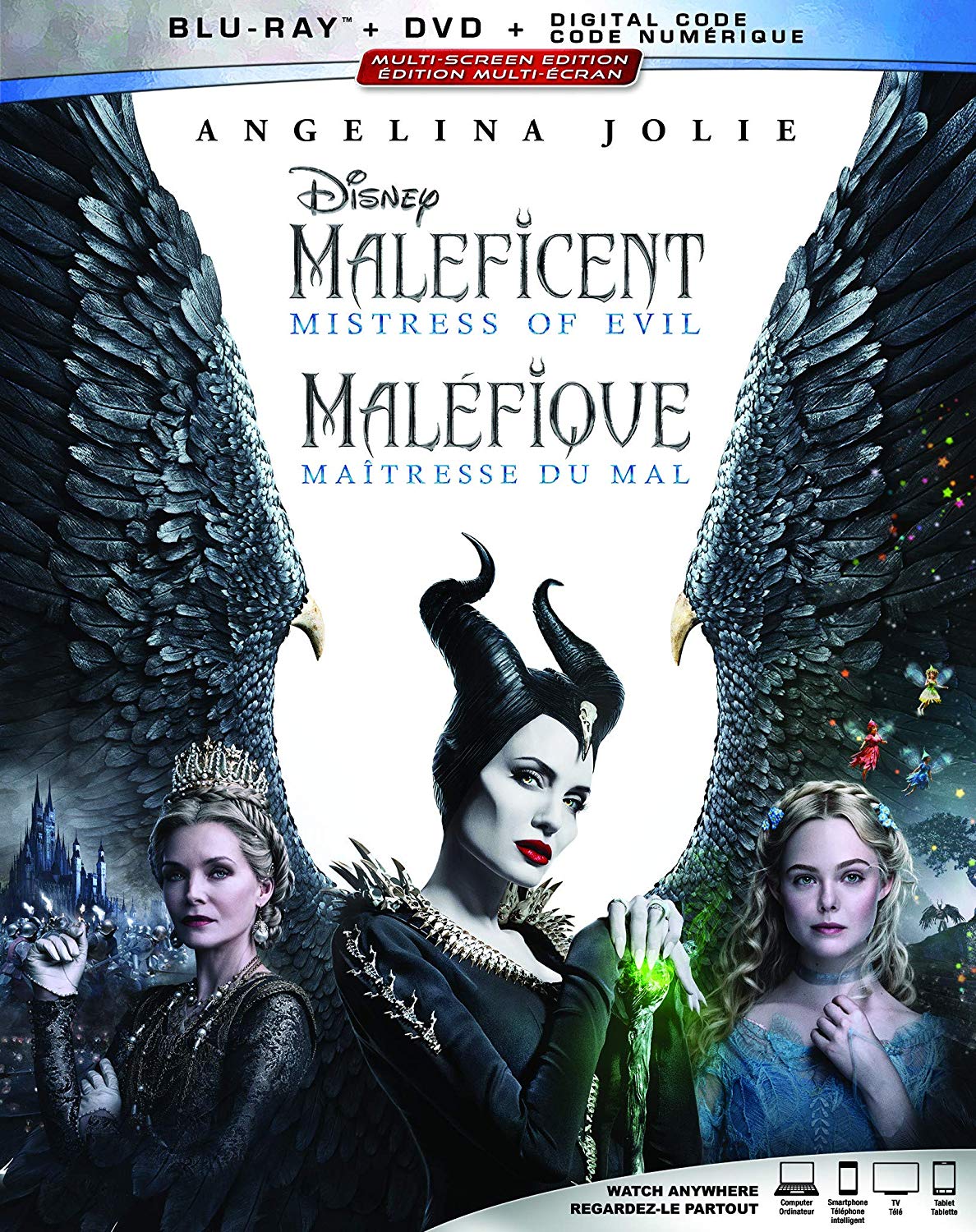 January 14, 2020 | Leave a Comment
Two Oscar-nominated films are available on DVD and/or Blu-ray today. Click here to see descriptions and trailers for all five movies available this week!
---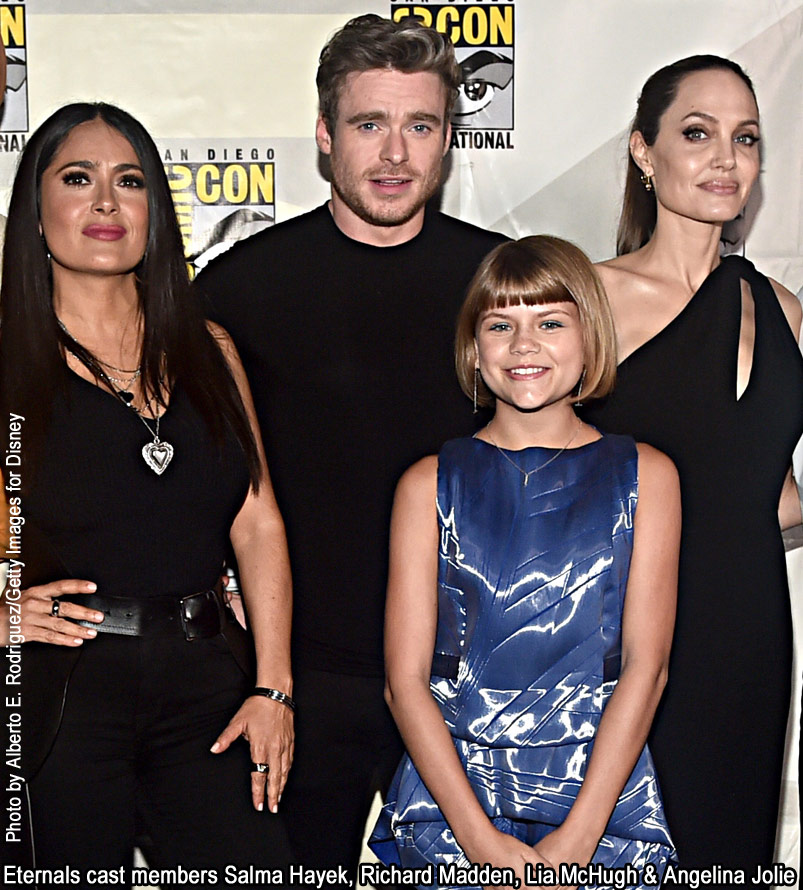 November 6, 2019 | 1 Comment
While filming the movie Eternals in the Canary Islands, stars Angelina Jolie and Richard Madden had to be evacuated from the set when a bomb was discovered.
---