'Mama' star Megan Charpentier interview
By Alexandra Heilbron on January 14, 2013 | 1 Comment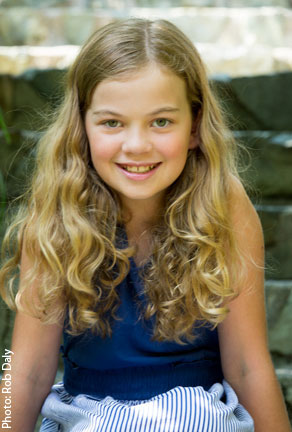 Tribute.ca had the opportunity to talk to Megan Charpentier, 11, who stars in Guillermo del Toro's new suspense thriller Mama with Jessica Chastain. Megan plays one of two young sisters found living alone in a cabin in the woods five years after disappearing from their suburban home.
How did you get started in acting?
I was three years old when I got started in acting and I danced barefoot in my first audition. It was a Mattel commercial and I got it on my first try. Then when I was five I started more in television and movies.
What was your first TV role?
I was in the TV show Painkiller Jane.
How difficult was it to play your role in Mama?
It wasn't that difficult, but it was a different part from the roles that I've played before. She had a different sense than other characters I've played.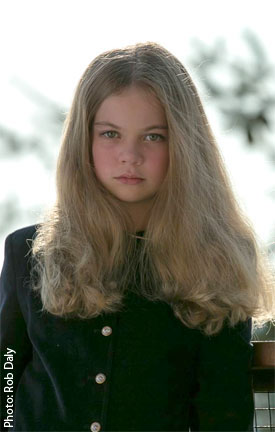 In what way?
She had a different way of expressing herself and she's kind of hard to understand and then later on in the movie, you find out how to understand her.
Was this your most challenging role so far?
It has been the biggest role I've experienced but I think it has been the most challenging role I've ever done because it was just hard and it was different from what I've done before.
In the movie, did the girls live with their mother in the woods?
They lived with her mother and father in a suburban neighborhood. Then their father took them away and he was killed and they were just left there with "Mama."
Who's Mama?
Mama's kind of like a ghost who lost her babies and finds the girls.
Do you believe in ghosts?
Not really. I believe in spirits, not ghosts.
What's the difference between spirits and ghosts?
I think spirits are more like people that you loved and lost but ghosts are just evil.
What are your favorite kinds of movies?
I like action and drama. I love the movie We Bought a Zoo and I also like Soul Surfer and Mamma Mia! and Big and movies like that.
Amanda Seyfried was in Mamma Mia! and you've played her younger version in two different movies. Have you met her?
I met her twice and she's a really sweet lady. She's just so nice! I didn't expect her to be as nice as she was. She was very considerate and understood me.
How did you play her younger version? Did you watch her movies to see what she's like?
I think Amanda and I are very similar so it wasn't hard playing her as younger but I did read the script to find out what she did later in the movie and I have seen her in Mamma Mia! so I kind of got the sense she was a bubbly, nice girl.
Who's been your favorite person to work with?
Probably Jessica's been my favorite to work with but Amanda was also really sweet. Jessica was really nice, she was like a big sister to me during the movie.
Is there anyone in particular you'd like to work with one day?
Definitely Tom Hanks because he's my favorite actor and he's just awesome.
Is there a role that you would have liked to play?
I would have liked to play Primrose Everdeen in The Hunger Games. I'm not exactly sure it would have been the right part for me but that would've been really fun.
What are your favorite things to do in your spare time?
I like horseback riding whenever I can.
Really? English or Western?
Mostly English. I don't jump or anything. I just do lessons and I also like going on bike rides and walks when it's not raining.
You live in Vancouver, right? Does it rain a lot there?
Yes, it's raining right now (laughs).
One last question – what do you have coming up next?
I did a Lifetime movie called Profile for Murder and I wore pink the entire movie. And Mama's coming out January 18 so I'm really looking forward to that.
~Alexandra Heilbron

---
---
---
---
Similar Articles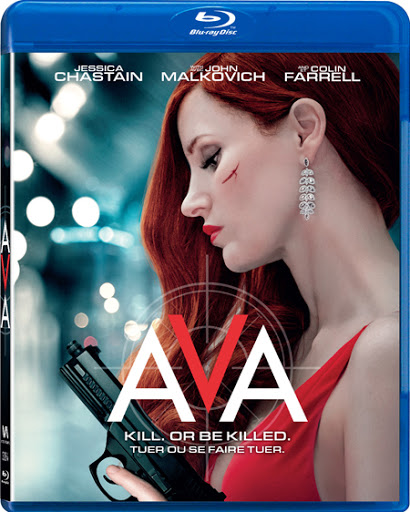 August 25, 2020 | Leave a Comment
Check out this week's assortment of DVDs, Blu-rays and more for your home entertainment enjoyment, including Jessica Chastain as an assassin on the run in Ava.
---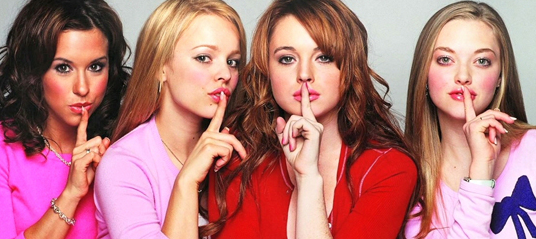 October 3, 2019 | 3 Comments
It's Oct. 3, which means it's Mean Girls Appreciation Day! To celebrate the film's 15th anniversary, we're giving one lucky winner a Blu-ray copy of the movie!
---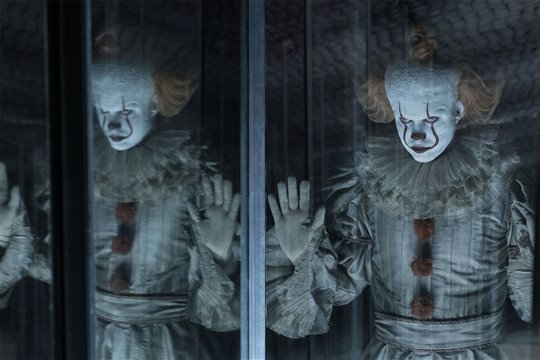 September 5, 2019 | 1 Comment
Pennywise, the devilish clown from Stephen King's novel returns to haunt in IT: Chapter Two, and this time he's even more menacing than in the first film.
---