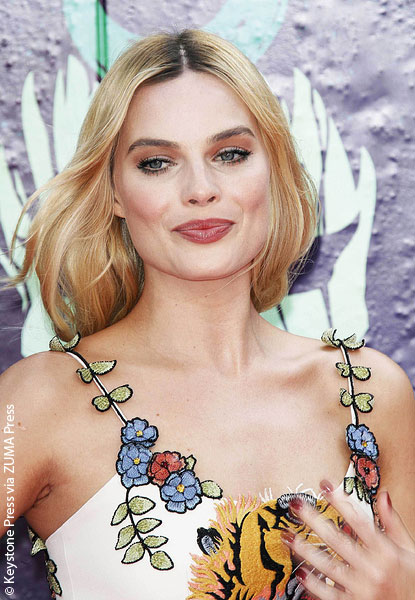 With the addition of Margot Robbie, it now seems Beatrix Potter's classic tale of a mischievous rabbit named Peter is just about ready to hit the big screen.
According new reports at TheWrap and Variety, the Suicide Squad star is in final negotiations to star in Sony's live-action reboot of Peter Rabbit.
The actress will join James Corden, Daisy Ridley, Rose Byrne, Domhnall Gleeson, and Elizabeth Debicki, who are all set to star in the adaptation directed by Will Gluck and written by Rob Lieber.
The film will be a family-friendly comedy detailing the rivalry between Peter Rabbit and Mr. McGregor. Corden will voice Peter, Gleeson will portray the curmudgeonly Mr. McGregor, while Margot will reportedly play a bunny.
Adapted from Potter's series of children's books, beginning with 1902's The Tale of Peter Rabbit, the live-action film will be made at Animal Logic, a Sydney-based animation studio behind such films as The LEGO Movie.
While Margot will be waiting to begin production on Peter Rabbit, the Legend of Tarzan star just wrapped filming Goodbye Christopher Robin, which centers around the creation of Winnie the Pooh, and she will also voice a character in the upcoming animated flick Larrikins, hitting theaters next year. ~Shelby Morton
What do you think about the cast for Peter Rabbit? Is there anyone else you'd like to see? Sound off below!