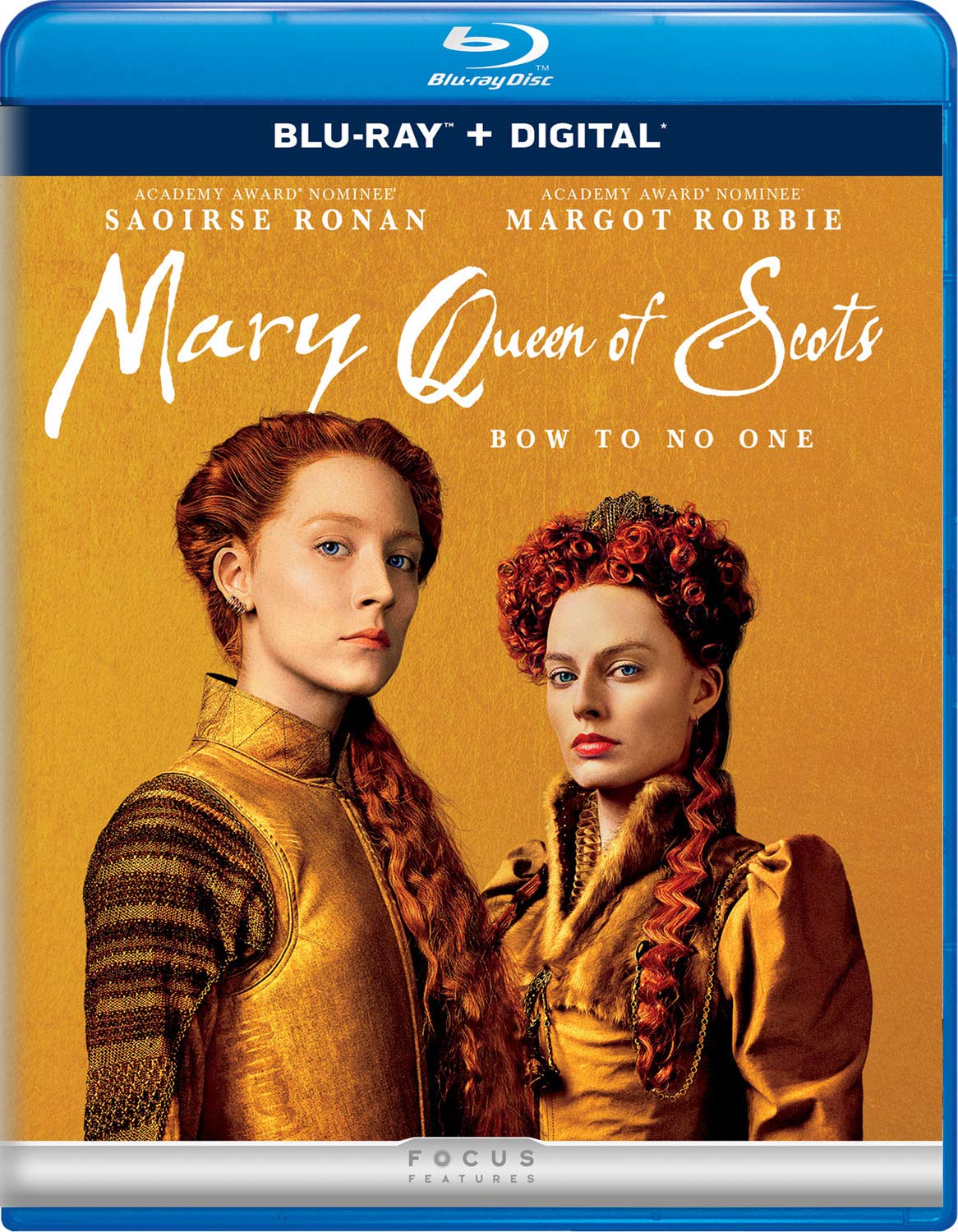 In the historical drama Mary Queen of Scots, Mary (Saoirse Ronan) was married at 16 in France, and widowed at 18. At 19, she returns to Scotland as the Queen, where she will reign alongside her cousin, Elizabeth I (Margot Robbie), Queen of England. Set during the 1569 conflict between the two countries, Mary and Elizabeth plot to overthrow each other, which results in tragic losses.
Mary Queen of Scots received three nominations at the 72nd British Academy Film Awards, and two nominations for Best Costume Design and Best Makeup and Hairstyling at the 91st Academy Awards. For her performance, Margot Robbie earned SAG and BAFTA nominations for Best Supporting Actress. Robbie's performance was remarkable in her transformation to a 16th century Queen. Saoirse Ronan is raw and does an excellent job of depicting how the Queen of Scots let power get the best of her.
This film tells the story of religion, love, betrayal and power through the eyes of the two queens. It is a depiction of feminism and the different ways the two women went about ruling.
The film is based on John Guy's biography Queen of Scots: The True Life of Mary Stuart, and like the biography, this movie has been questioned for its historical inaccuracies. Both works depict the queens meeting for a final face-off — the movie revolves around this meeting — but historians argue that this never happened in real life. Also, Mary didn't have a Scottish accent in reality, considering she moved to France when she was only five years old, but she does have one in the film.
The film also strives to be diverse, but as the movie is set in the 1500s, this is a questionable choice. It represents subjects of varied races who were close to the queens, when in reality, they were all white. Director Josie Rourke recognized this by stating, "I was really clear, I would not direct an all-white period drama." The film also portrays a homosexual relationship between Mary's second husband Lord Darnley (Jack Lowden), and her friend David Rizzio (Ismael Cruz Cordova). In real life they were not homosexual, and Rizzio was actually suspected of having an affair with the queen, according to historical reports.
The story of the Queen of Scots is not a happy one. Loosely based on the true story, this film does depict the many tragedies endured by Mary throughout her life. The cinematography in this film was stunning — from the castles, to the fields, and everything in between. For these reasons the film earned its Oscar nominations, and although it didn't win, the film was very well put together. ~Emily Chavez
Bonus Features
An Epic Confrontation – A deeper look at the film's most significant scene and how the two actresses prepared for their first encounters, as they had not filmed together prior to this scene.
Tudor Feminism – An exploration of how Queen Mary and Queen Elizabeth ruled at a time when mostly men ruled the world.
Something About Marys – A behind-the-scenes look at how the onset chemistry was formed and how it created a bond between the entire cast and crew.
Feature Commentary with Director Josie Rourke and Composer Max Ritcher – a further delve into the making of the film.
If you have seen Mary Queen of Scots and would like to rate/review it, click here.