Margot Robbie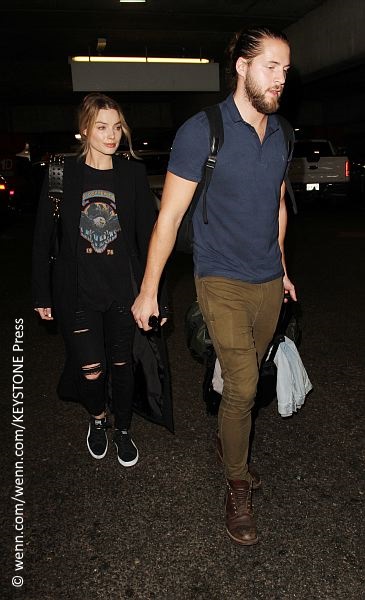 and her boyfriend Tom Ackerley have made it official!
Us Weekly confirmed that Margot, a.k.a. Harley Quinn, married her boyfriend Tom, a British assistant director, in a secret Australian wedding on Sunday, Dec. 18. The ceremony took place on the Gold Coast.
It's rumored that Margot's two brothers were in attendance and that her sister was her maid of honor.
According to Woman's Day magazine, the actress always had her sights set on the Gold Coast, "given it's where she was raised as a kid, on her grandparents' farm."
The publication also revealed that Tom initially wanted a U.K. wedding, but chose not to put up a fight when Margot requested a marriage down under.
They decided on a date close to Christmas "so they could spend time with both their families afterward, which they've never done before."
Details about the couple's introduction are unclear, but it is known that both Margot and Tom worked together on Suite Française, a 2014 war drama with Michelle Williams, Kristin Scott Thomas and Matthias Schoenaerts.
Back in August, the Legend of Tarzan actress discussed the possibility of marrying Tom, whom she called "the most handsome guy in the world." She said her schedule kept her so busy that she couldn't "even get a day off," and that planning a wedding would "have to wait."
In June of this year, the 26-year-old Suicide Squad star chatted with The Daily Telegraph's Sunday Style about maintaining her romance with Tom despite their hectic work commitments, which often keep them apart.
She said, "The most helpful thing I've learned from other couples in this industry is that you don't go more than three weeks without seeing each other. Being in a long-distance relationship can be really hard when you don't see the light at the end of the tunnel. It can mess with your head, so the three-week rule is key."
Margot has a slew of upcoming projects, including a Tonya Harding biopic (called I, Tonya), the animated comedy Larrikins, and an adaptation of Beatrix Potter's classic tale Peter Rabbit. ~Matthew Pariselli