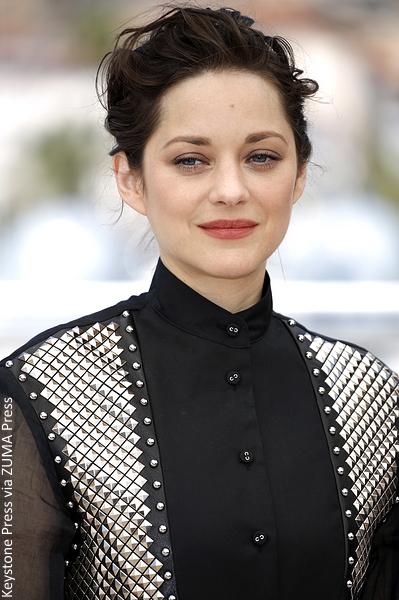 The shocking break up of Angelina Jolie and Brad Pitt has spawned a litany of allegations, from child endangerment, to drug abuse, and even rumors that Brad cheated on Angelina with his Allied co-star Marion Cotillard, who also happens to be pregnant.
And now, in a rare move, the typically very-private Marion has taken to Instagram to put the rumors to rest.
"This is going to be my first and only reaction to the whirlwind news that broke 24 hours ago and that I was swept up into," she wrote in a caption alongside a photo of a painting on Instagram. "I am not used to commenting on things like this nor taking them seriously but as this situation is spiraling and affecting people I love, I have to speak up."
She began her response by defending her nine-year relationship with French actor and director Guillaume Canet, and confirming that he is the father of her unborn child.
"Firstly, many years ago, I met the man of my life, father of our son and of the baby we are expecting. He is my love, my best friend, the only one that I need."
She continued, "Secondly to those who have indicated that I am devastated, I am very well thank you. This crafted conversation isn't distressing. And to all the media and the haters who are quick to pass judgment, I sincerely wish you a swift recovery."
The Oscar-winning French actress then made sure to send well wishes to the couple formerly known as Brangelina.
"Finally, I do very much wish that Angelina and Brad, both whom I deeply respect, will find peace in this very tumultuous moment," and signed off the note, "With all my love, Marion." ~Shelby Morton
What do you think about Marion's response — overly defensive or genuine? Sound off below!