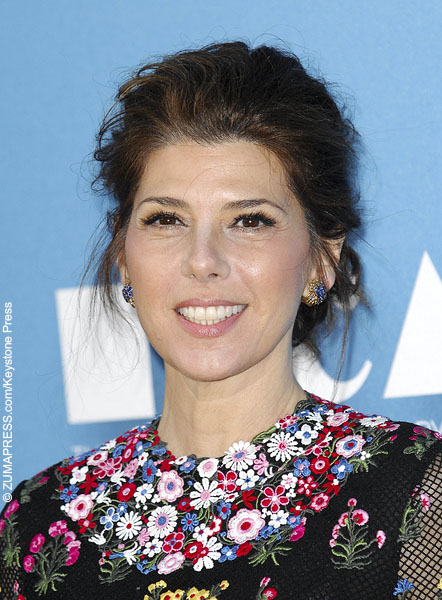 Late Wednesday afternoon, Sony announced that they have found their new Aunt May in Marisa Tomei.
The 50-year-old actress will be the third woman to portray Aunt May in a live-action film, following Rosemary Harris and Sally Field. This marks the second time Sony has decided to reboot the franchise. 
Superhero movies are a departure from Marisa's traditional roles in dramas like The Wrestler or comedies like My Cousin Vinny, which earned her a 1993 Oscar for Best Actress in a Supporting Role.
Marisa will join British actor Tom Holland, who was recently cast in the role of Spider-Man/Peter Parker. Tom is expected to make his super-debut in Captain America: Civil War, due out May 6, 2016.
Marisa will likely make her Marvel cinematic universe debut in the untitled Spider-Man reboot, due in theaters July 28, 2017.
Marisa can next be seen in the Amy Schumer comedy Trainwreck, releasing July 17. ~Greg Chisholm