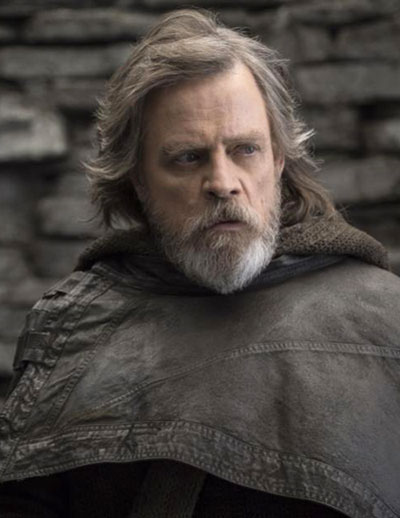 Mark Hamill hinted during an appearance on Jimmy Kimmel Live! on Tuesday night that Luke Skywalker may play a part in Star Wars: Episode IX.
He was describing how the makeup department had to glue a fake beard over his natural beard for his role on the TV series Knightfall when he let it slip that he needed to keep the real beard "for something else."
Jimmy immediately asked if Mark meant the upcoming new installment of Star Wars, but the actor played it coy, only saying, "Well it's NDA — that's non-disclosure agreement." He then gave a comical big wink out to the audience, who cheered.
Star Wars fans are of course aware that Luke Skywalker appeared to die in the last episode, titled Star Wars: The Last Jedi.
Jimmy pressed on, asking, "So you were shooting simultaneously?" Mark replied,  "Possibly."
Jimmy said, "So we know then maybe that Luke Skywalker has a beard still and has a body still in the next movie."
Mark looked puzzled and asked, "Which movie?"
Check out the video below — do you think Luke Skywalker will make an appearance in the new movie based on what Mark said?