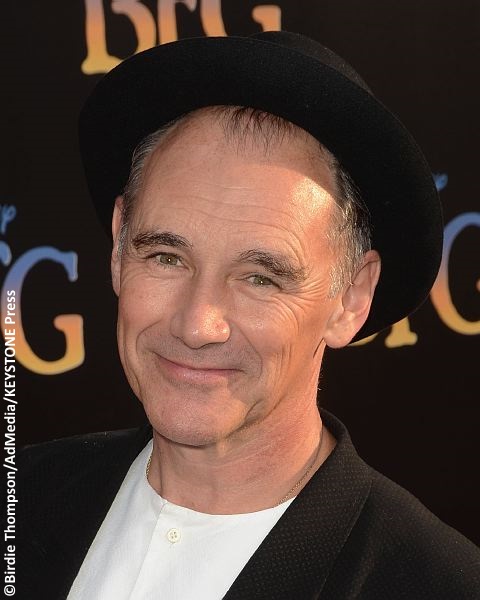 With Daniel Craig telling Time Out London that he'd rather "slit his wrists" than do another James Bond movie, it looks about time for a new handsome Englishman to try his hand at playing the suave, martini-drinking spy.
Rumors have been swirling as to who will replace Daniel, with Idris Elba, Tom Hiddleston, Jamie Bell and Aidan Turner as just a few of the many names in contention for the license to kill.
Now Oscar-winner Mark Rylance has decided to throw his hat into the Bond ring — but not for the role you'd think.
"Only if it's Jane Bond. If they decide to have a woman, then I'll go up for that," The BFG star said in a recent interview with the Daily Mail.
But Mark isn't the only candidate in the running, as Gillian Anderson has also expressed her interest in playing Ms. Bond. The X-Files actress recently tweeted out a fan-generated poster of her as the next Bond with the caption "Bond. Jane Bond."
While fans and the media are keen to voice their opinions, they shouldn't jump the gun too soon. According to Skyfall and Spectre director Sam Mendes, it's all up to casting director Barbara Broccoli.
"The truth is, and here's the headline — it's not a democracy, it's not the X Factor, it's not the EU referendum, it's not a public vote," he clarified at the Hay Festival in May. "[Barbara] chooses who's going to be the next Bond: end of story. Without that, there would be no Daniel Craig because public support for Daniel was zero."
"I can guarantee whatever happens with it," he continued, "it will not be what you expect. That's what she's been brilliant at, and that's how it'll survive."
Would you be interested in seeing a female Bond? If so, who would be the perfect actress (or actor) to play her? Let us know in the comments!