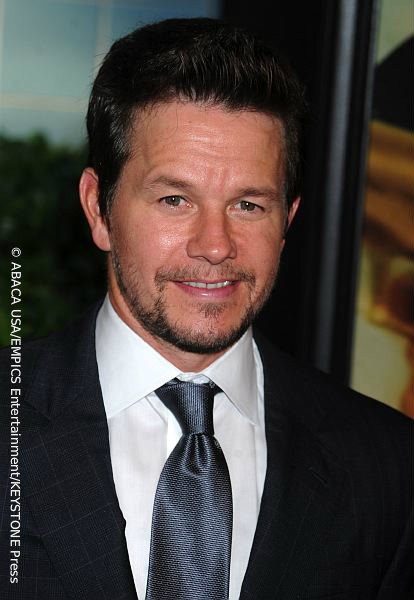 Mark Wahlberg is seeking a pardon for violent racial crimes he committed when he was a teenager. However, not everyone feels he should be granted a pardon – especially one of his victims.
Krysten Atwood was a fourth-grade student when she and her friends were chased down a street in 1986 by 15-year-old Mark and his pals, who were throwing rocks and yelling "Kill the n—–s!"
"I don't really care who he is," Atwood, who still has a scar from a rock hitting her, told The Associated Press. "It doesn't make him any exception. If you're a racist, you're always going to be a racist. And for him to want to erase it, I just think it's wrong."
Mary Belmonte, a white teacher who was with Atwood and the other students earlier that day, says she believes in forgiveness and reasons Mark was just a young kid on the streets of Boston. "He didn't do it specifically because he was a bad kid," she states. "He was just a follower doing what the other kids were doing."
Mark, 43, publicly acknowledges in his pardon application that he was a young delinquent caught up in drugs and alcohol, who was influenced by the wrong crowd. At 13, he was addicted to cocaine and by 16 he'd been in trouble with the police more than 20 times.
More than a year after the first incident, Mark, then 16, assaulted Thanh Lam with a five-foot stick, screaming "Vietnam f**king shit!" until Lam was unconscious and the stick broke in half. Ironically, Mark asked another Vietnamese male, Johnny Trinh, to help hide him as a police cruiser went past, then punched Trinh in the eye.
Mark, who continued the racial slurs in custody, calling his victims "slant-eyed gooks," was subsequently charged with attempted murder for the double assault, but pleaded guilty to lesser charges of assault and possession of a controlled Class D substance. Because he pleaded guilty, his victims didn't have to testify. He told cops: "You don't have to let [Lam] identify me, I'll tell you now that's the motherf**ker whose head I split open." He was sentenced to two years in prison but was released after only 45 days.
Mark says he has apologized many times, seizing the first opportunity in court as he was "getting shackled and taken away" and assures that granting him a pardon would be an inspiration for other troubled youth. "In no way, shape or form was I trying to use my celebrity or success to say, 'Well, I feel entitled to get this because of the fame and fortune,'" Mark says.
Since these incidents, Mark has found success in music, movies and as a Calvin Klein model, but says as a convicted criminal there are still things he is unable to do – for example, working with law enforcement to help other at-risk and troubled youth. In his pardons application, Mark stated: "I am deeply sorry for the actions that I took on the night of April 8, 1988, as well as for any lasting damage that I may have caused the victims. Since that time, I have dedicated myself to becoming a better person and citizen so that I can be a role model to my children and others."
Johnny Trinh is one of Mark's victims who does not oppose a pardon; however, a group called 18MillionRising.org, which promotes civic engagement and influence for Asians and Pacific Islanders in the U.S., is opposed and has collected over 15,000 signatures in protest.
For her part, Atwood added, "It was a hate crime and that's exactly what should be on his record forever." ~Sandra D. Sukraj