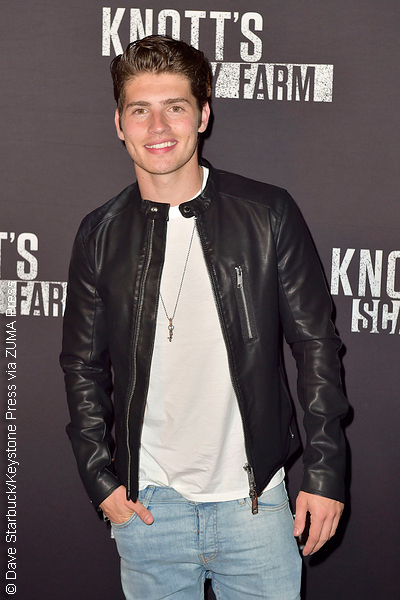 The Runaways have assembled.
According to reports, Marvel has cast the leads for its upcoming Hulu TV series Runaways.
At the helm is Gregg Sulkin, who will team up with newcomers Allegra Acosta, Ariela Barer, Rhenzy Feliz, Virginia Gardner and Lyrica Okano.
Executive producer and head of Marvel Television Jeph Loeb released a statement regarding the talent, saying, "The fun and chemistry that this group of talented actors create is wonderful and we're so excited to bring these beloved characters to life."
Based on Brian K. Vaughan and Adrian Alphona's comic book, Runaways centers on six teenagers who despise each other but are forced to band together to overthrow their parents — all supervillains affiliated with "the Pride."
On board to write and executive produce the series are Josh Schwartz and Stephanie Savage, best known for spearheading The O.C. and Gossip Girl. Lis Rowinski of Fake Empire is also producing.
As stated in a story by The Wrap, Sulkin will portray Chase Stein, a hunky, high school jock with an affinity for engineering. Acosta will be Molly Hernandez, the youngest of the group with an impossibly positive outlook. Barer is pegged to play Gert Yorkes, a purple-haired social justice warrior.
Feliz will step into the role of Alex Wilder, a video game-loving nerd. Gardner is slated to portray Karolina Dean, the seemingly perfect girl who in reality is cracking under the pressure of her overbearing parents. Finally, Okano joins the cast as goth Nico Minoru, the embodiment of teen angst.
A premiere date for Runaways hasn't been finalized, but producers say other members of the cast will be announced shortly. ~Matthew Pariselli