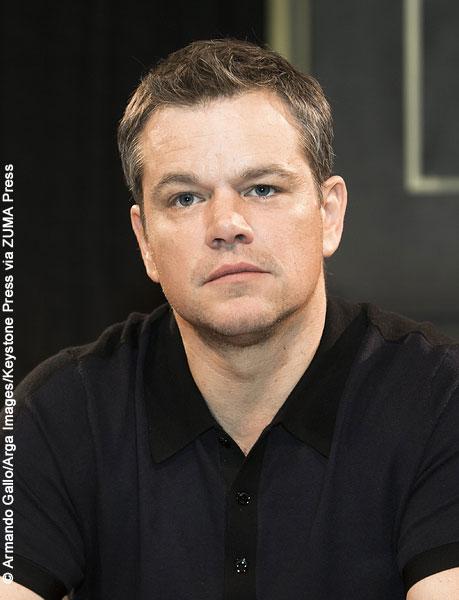 Oscar gold doesn't always have sway.
Academy Award-winner Matt Damon is facing difficulty relocating his family from Los Angeles to New York — specifically when it comes to enrolling his kids in school.
According to the New York Post's gossip column Page Six, the Jason Bourne star was trying to get his three daughters with wife Luciana Barroso admitted to St. Ann's — an exclusive Brooklyn Heights private school — but was rejected.
Apparently, the school told Matt that its classes for next year are booked and there simply isn't room for his girls, namely Isabella, Gia and Stella.
An insider said, "A lot of schools will bend the rules very happily; they'll bring celebrities' kids in midway through the year or do whatever they want. St. Ann's just isn't doing it."
"They don't care," the source added.
St. Ann's has a deep and rich alumni, including Golden Globe winner Lena Dunham and designer Zac Posen, and is currently the institution where Ethan Hawke and Maggie Gyllenhaal's children are being educated.
Tuition at the prestigious school runs between $36,080 and $42,555 per year depending on the grade. Students from pre-K to high school are welcome to enroll.
…Or at least welcome to enroll well in advance.
What do you think of the decision to turn Matt and his daughters away? Share your opinions with us!