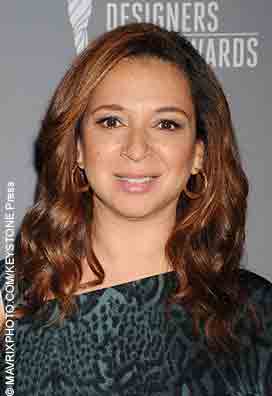 Disney's Big Hero 6's numbers are growing as Maya Rudolph and Jamie Chung are the latest to be cast in Disney's first animated Marvel movie. Big Hero 6 is based on a comic book miniseries about a boy genius named Hiro Takachiho, renamed Hiro Hamada in the movie, and his robot Baymax who join forces with a new superhero team.
The team consists of Hiro Hamada the brains, Baymax the muscle, swordsman Wasabi-No-Ginger, Honey Lemon the dimension shifter, explosive ball of energy GoGo Tomago and Fredzilla the shape shifter.
There has been no word on which character Maya is playing, although Jamie is been reported to be playing GoGo Tomago. May and Jamie are joining T. J. Miller, who was cast as Fredzilla.
Big Hero 6 is set to be released on November 7, 2014.~Dylan Paisley