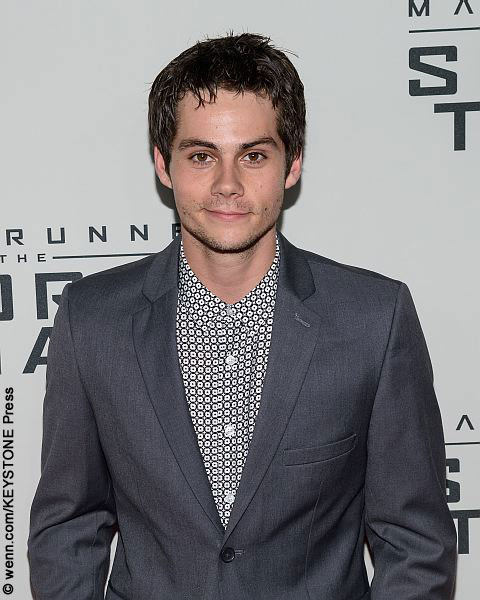 Wes Ball, director of all three Maze Runner installments, has provided concerned fans with an update on Dylan O'Brien's condition.
Dylan, the star of the films, was run over by a car on the set of Maze Runner: The Death Cure and  the accident subsequently resulted in multiple broken bones.
Although specific details about Dylan's injuries haven't been confirmed, Wes posted a photo of a hand-written note to Twitter. In the note, he offers some revealing information about Dylan's condition and expresses his own feelings about the unfortunate circumstances.
Wes wrote, "Well, it's been a whirlwind of emotions these past few days. I've been overwhelmed with feelings of anger and sadness and guilt."
He continued, "But ultimately I find myself left with just a deep love and respect for Dylan. He is one tough cookie. I'm sorry for the grief this accident has caused his friends and family as well as my wonderful cast and crew. It's scary seeing your friend get hurt, but fortunately, Dylan is going to be just fine. After a few weeks of rest and recovery he will be back up and running to finish our adventure together. All the best."
The accident has temporarily shut down production of the film, which is being shot near Kamloops, British Columbia.
Following news of Dylan's injuries, several of his friends and co-stars voiced their support.
James Dashner, author of the Maze Runner novels, took to Twitter and said, "I just want to let everyone know that yes, Dylan was hurt, but that he's going to be okay. Not life threatening in any way. All that matters now is that Dylan recovers. We love you, Dylan!!!"
Max Carver, who co-stars with Dylan on the TV series Teen Wolf, tweeted, "Sending you thoughts, prayers and a speedy recovery."
The hashtag "#GetWellSoonDylan" has been trending in the wake of the accident.
Maze Runner: The Death Cure comes after 2014's The Maze Runner and 2015's Maze Runner: Scorch Trials. It is expected to hit screens in February 2017. ~Matthew Pariselli