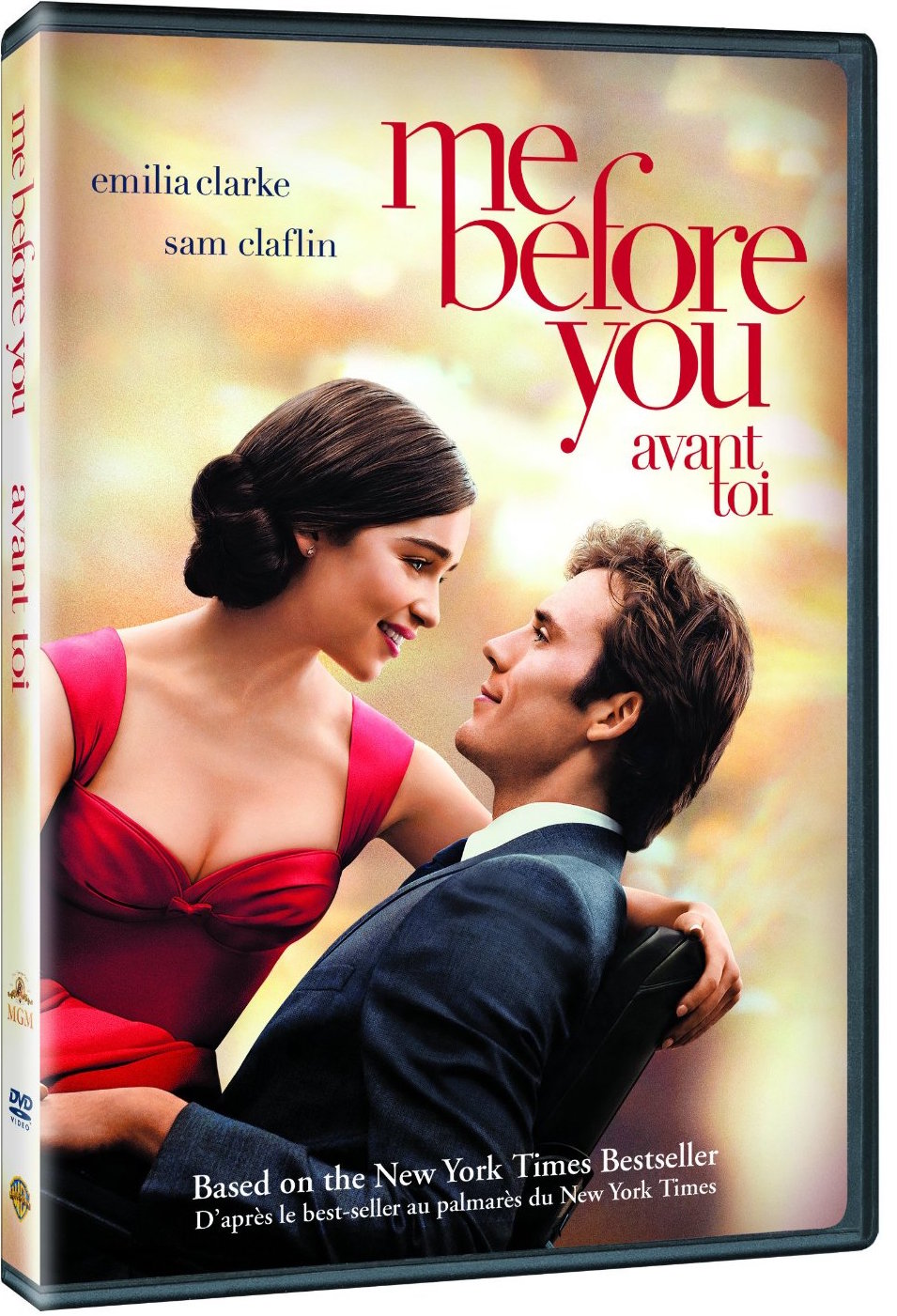 The movie that flooded theaters with tears is now available for home consumption. Get your tissues out!
Me Before You is the story of Louisa Clark (Emilia Clarke) and Will Traynor (Sam Claflin) finding love in the most unexpected place. Lou is a 26-year-old eccentric klutz with a big heart. She says she's never hated anyone. Her patience is put to the test when she's hired by Camilla Traynor (Janet McTeer) to be her paralyzed son's new caretaker. Will Traynor was a banker who loved sports — until he was struck by a motorcycle while crossing the street. It's up to Lou to perform the task of showing Will the beauty life can still offer a man in his circumstances.
Emilia Clarke does a wonderful job. She's best known for playing the stoic Daenerys on Game of Thrones, where she does a wonderful job but the show doesn't allow Emilia the opportunity to show her full range as an actress. Emilia is funny, charming, kind, loving and clumsy in this movie. The warmth of her heart and the wide-ranging expressions of her legendary eyebrows are on full display here. My favorite scene is when Lou gets angry at the hostess of an upscale restaurant for not letting them eat without premiere badges. The dialogue was both funny and tense at the same time.
What I love about Lou is her relentless optimism. It doesn't mean she's naive, or that she kids herself, but her compass will always lead her back towards her heart of gold.
Lou's boyfriend Patrick (Matthew Lewis) is a well-intentioned man, but he's a little too self involved. Watching Will sweep Lou off her feet while Patrick is helplessly idle is bittersweet. We've all been Patrick in relationships, and most can relate to feeling someone you love drift away. The more Patrick tries to tighten his grip, the more Lou slips away. Even though it's played lightheartedly, it still hurts to watch.
Will Traynor is Mr. Darcy on wheels. He shows contempt for Lou, but she slowly learns his tragic story and begins to understand why Will is so guarded. Will was brought up wealthy, with everything a man could ever want. A beautiful woman, a job he loved and an active social life. All of that was taken away the day of the accident. Will slowly learns to trust Lou. Yes they fall in love, but they also become friends. Will really opens up to her, which takes an incredible amount of courage on Will's part, and sensitivity on Lou's.
The Blu-ray and DVD come with bonus features. Me Before You: From Page to Screen tells the story of how Jojo Moyes came to write Me Before You as a novel. We hear from Emilia Clarke, who says Louisa Clark is the closest thing she's ever come to playing herself. The Outtakes bring levity to a heavy subject matter, while the Deleted Scenes are perfect for those who can't get enough of this movie. My favorite deleted scene was a conversation between Lou and Camilla. They should have left it in. Fans of the movie and/or book will really enjoy it.
I won't spoil the ending for you, but I must once again remind you all to have your tissues ready. That said, I couldn't recommend Me Before You more. Forget the stigma of "chick-flick," Me Before You is a brilliant story with two brilliant leads. I loved it. Click here to write your own review of Me Before You.
One last thing! Click here to watch our interview with Emilia Clarke and Jojo Moyes about Me Before You. ~Yanis Khamsi