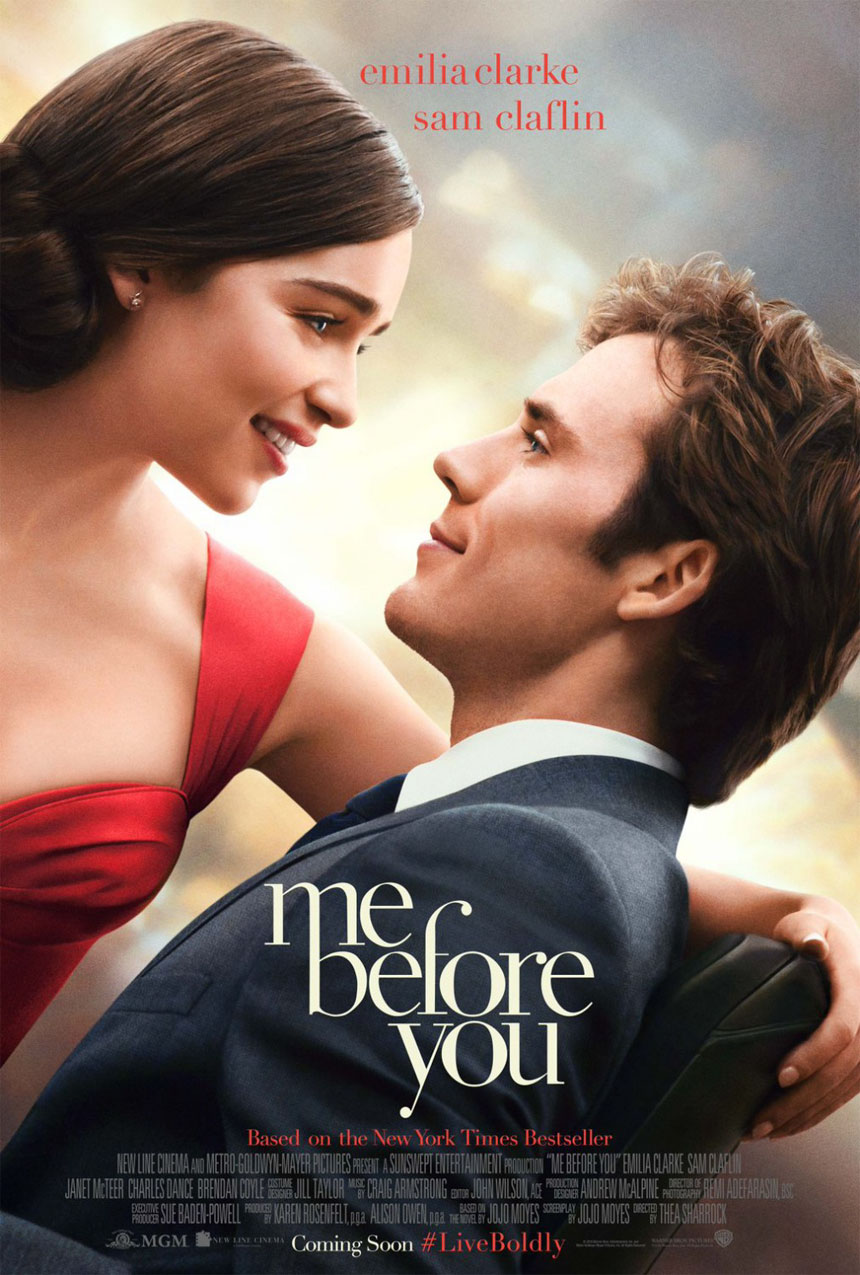 Who I was before I met you. That's essentially what the title of Jojo Moyes' novel-turned-movie Me Before You means.
It's an intense, emotional roller coaster that brings the laughs but also tugs at the heartstrings. Audiences may quietly sniffle through the movie, but will slowly embrace this love story and question quality of life as they put themselves in both the lead actors' shoes.
When Lou Clarke, our quirky, oddball and happy-go-lucky protagonist, played by Game of Thrones' Mother of Dragons Emilia Clarke, is fired from her bakery job, she finds a job as a caretaker for a well-to-do family.
Upon arrival, she is introduced to Will Traynor, played by handsome hunk Sam Claflin, who has been paralyzed since his motorcycle accident two years earlier. He is snobbish and makes her job as miserable as possible. Not one to give up, Lou tries her best to squirm her way into his life, offering company and support whenever possible.
They are polar opposites and while Lou is a glass-half-full kind of girl, Will, who used to be a successful banker before his accident, has ego and pride that clashes with her naiveté. He once lived life to the fullest – every moment was an adventure.
Author Jojo Moyes wrote the screenplay to fit the most of her book into a two hour film. She does a remarkable job of bringing her characters to life using the film's pivotal moments.
It was Emilia Clarke who really surprised me. She sheds her Game of Thrones character completely and slips into Louisa Clarke's bumblebee tights with ease and authenticity, as if she literally walked out of the book and into our world. This is her most transformative and emotional role yet and she made me shed a tear or two. Her brows, well, they are a supporting character in their own way – if you watch the movie, you'll see what I'm talking about.
Sam Claflin fits the bill as the handsome but egocentric quadriplegic who lost his spark after his accident. His witty banter matched Emilia's as they together delivered a tear-jerking story. Sam and Emilia perfectly encapsulated Will and Lou's heartbreaking journey.
The film is ultimately a love story sprinkled with light humor to make the heavy subject matter about quality of life feel less intense.
Click here to watch our interview with Emilia Clarke and Jojo Moyes. ~Marriska Fernandes
Me Before You is now playing in theaters across Canada. If you've seen it and would like to give your own review, please click here.