Mechanic: Resurrection starring Jason Statham – Blu-ray review
By Alexandra Heilbron on November 22, 2016 | 1 Comment
Jason Statham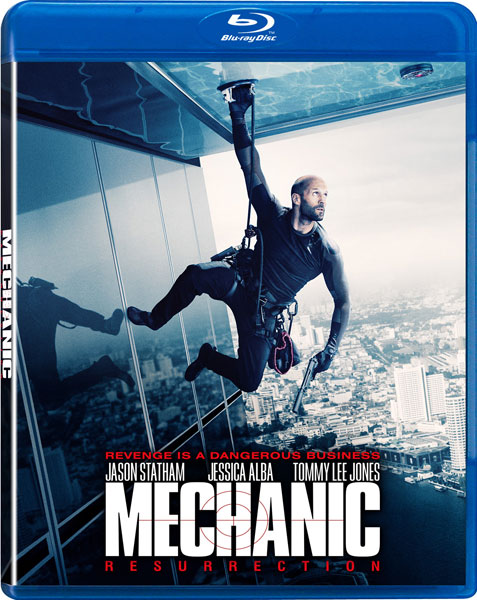 is back as Bishop, a former elite assassin with a talent for making the deaths of his marks look accidental in Mechanic: Resurrection. Now retired, he's living a quiet life on a boat in a marina. He's approached by people who work for Crain, a former friend who has turned against him. Apparently they were child soldiers together and when Bishop escaped that life, he left Crain behind. Crain has never forgiven Bishop for that.
Crain now wants Bishop to assassinate three people. They're arms dealers, murderers and/or human traffickers, and Crain wants each death to look like an accident. Bishop wants nothing to do with it and goes on the run with his briefcase full of guns and passports to a tropical beach on an island in Thailand, where his old friend Mei (Michelle Yeoh) has a place he can stay. However, the peace doesn't last long.
Mei meets a young woman named Gina (Jessica Alba), whom she believes is in danger. She has Bishop check it out, and he quickly falls in love with her. It turns out she's a teacher in Cambodia whom Crain has targeted, threatening to harm her charges. Bishop and Gina realize Crain has set them up and prepare themselves. It's not a surprise when Crain kidnaps Gina, threatening to kill her unless Bishop does his bidding.
The settings and scenery for this movie are stunning. It's clear no expense was spared as far as locations, with the film starting in Rio, then going to Thailand, Malaysia and Australia. It's reminiscent of a Bond movie, not just in the number of locations, but there is an assortment of extremely clever gadgets used as well — some of them assembled on-screen by Bishop.
Jason Statham is perfectly cast — he plays stoic, intense and brooding like no one else. Sexy and macho, he's appealing to both women and men as his quiet strength and confidence make him fascinating and unpredictable. His intensity inspires viewers to keep their eyes on him for fear they'll miss a nuance.
The relationship between Bishop and Mei was unexpected — you don't often see ex-hitmen visiting old friends, with whom they have warm, yet platonic relationships. As Gina, Jessica Alba thankfully doesn't play a typical maiden in distress. She's ex-military and her fighting skills, although far from Bishop's level, get her out of a few scrapes.
There are a number of Bonus Features on the Blu-ray, including a featurette titled Engineering the Sequel: Inside Mechanic: Resurrection. We find out that Jason Statham, who did many of his own stunts, had quite a lot of input as to what Bishop would do, having played him in the original movie titled The Mechanic. German director Dennis Gansel talks about taking over the helm of the franchise from British director Simon West (who has since directed Statham in the 2015 film Wild Card), while second unit director Vic Armstrong discusses filming the action sequences, which are incredible — there's a scene involving a swimming pool that has to be seen to be believed.
There are also four more short featurettes, including Scoring the Action Film with Mark Isham, who did the soundtrack; The Malaysian Prison, in which we learn about an abandoned island prison haunted by former inmates that was used for some prison scenes; Michelle Yeoh, Secret Ally and Statham on Stunts.
If you have seen Mechanic: Resurrection and would like to rate/review it yourself, please click here.
---
---
---
---
Similar Articles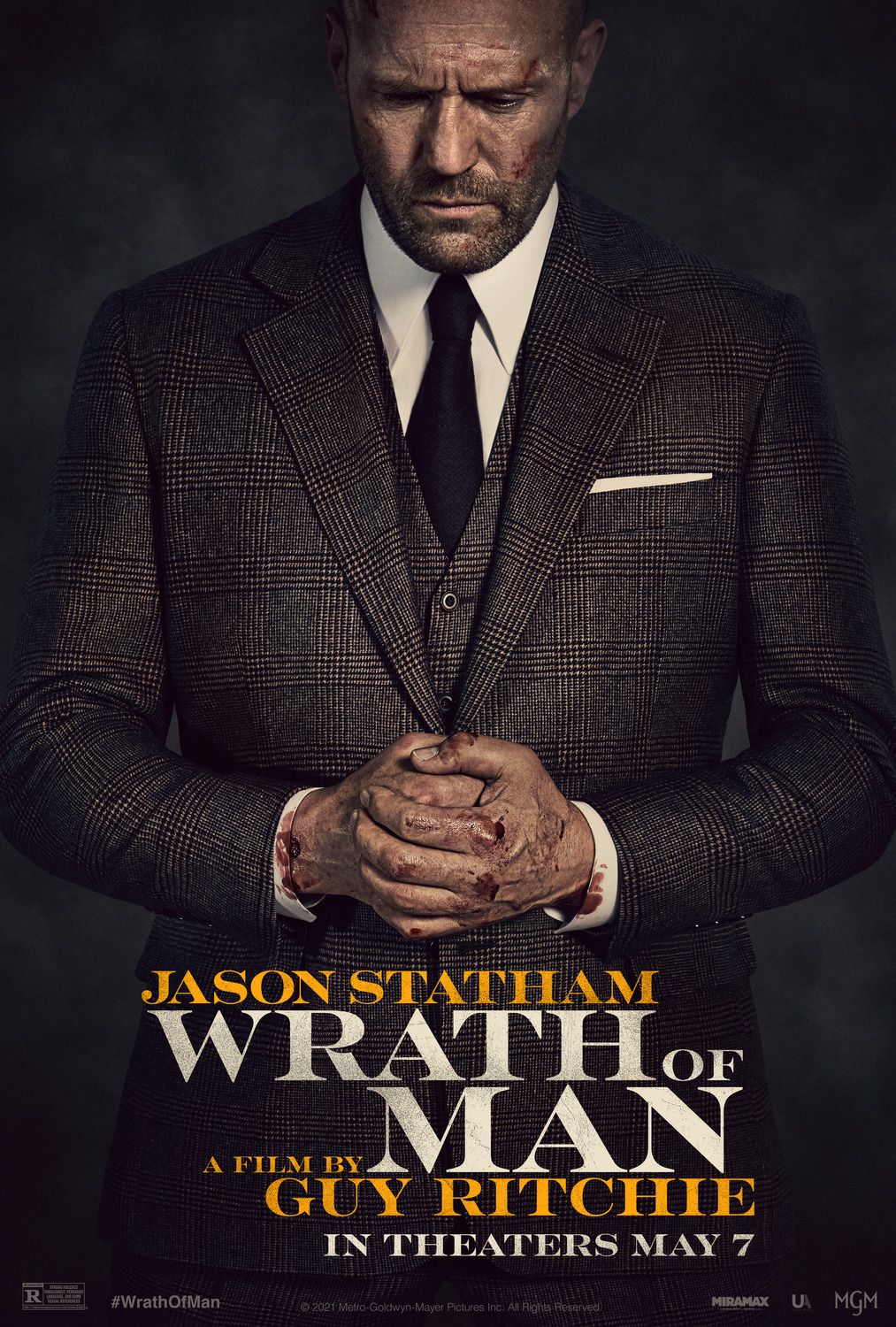 May 9, 2021 | Leave a Comment
This weekend's only new wide release, director Guy Ritchie's action-thriller Wrath of Man starring Jason Statham debuted at the top of the box office.
---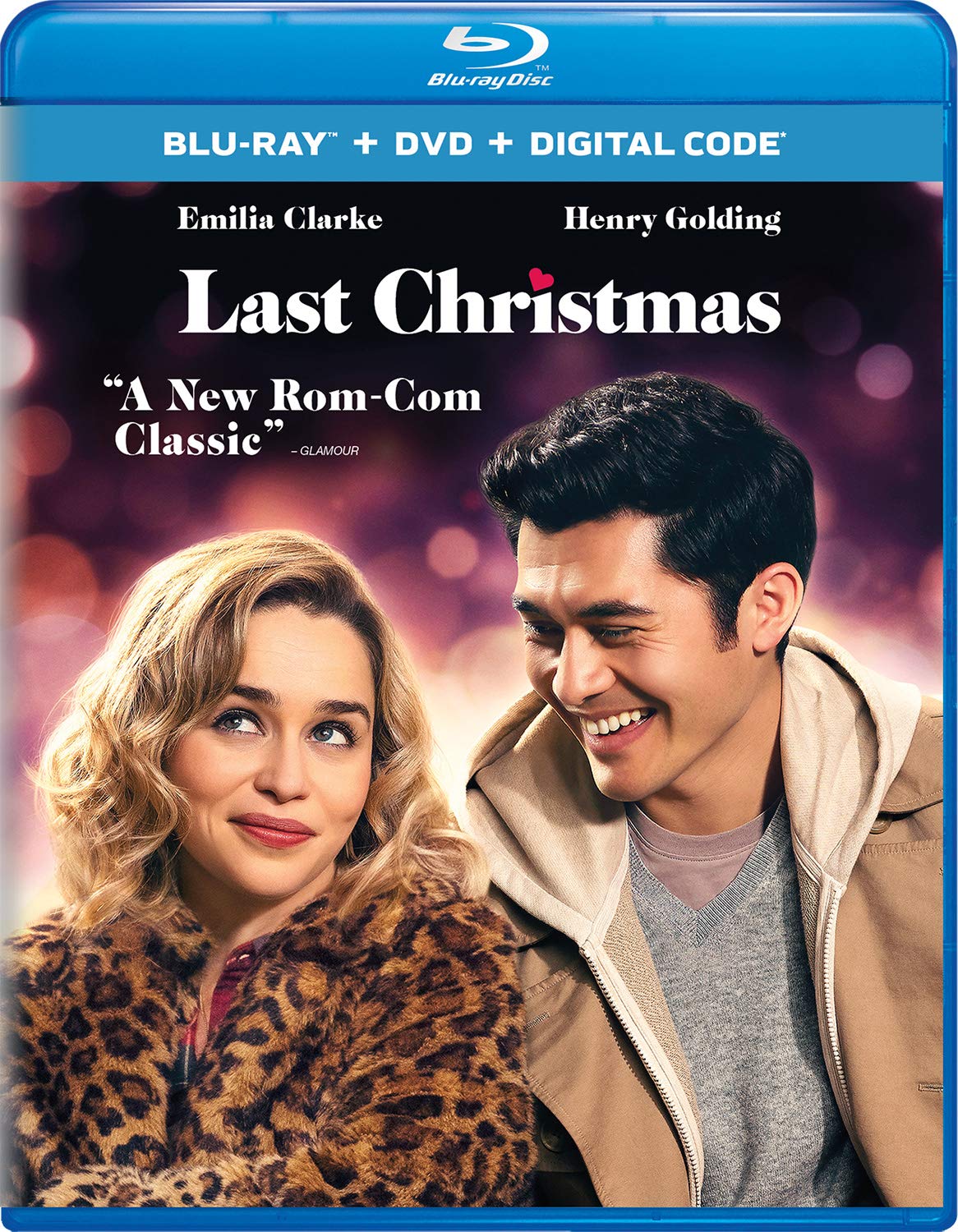 February 4, 2020 | 2 Comments
Inspired by the music of George Michael comes this Christmas rom-com with a twist on the classic tune. Click here to read our DVD and Blu-ray review!
---
---