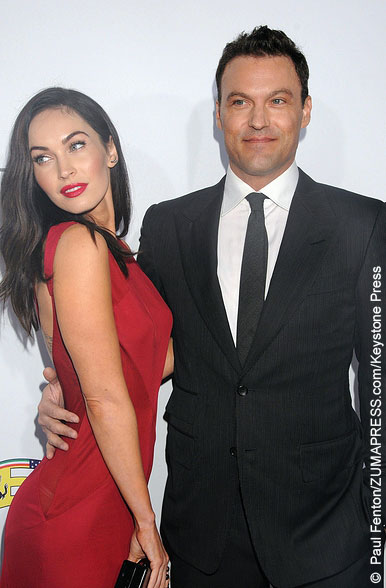 Megan Fox and Brian Austin Green, who were married in 2010, have separated. They had been together for six years prior to their marriage, and according to a source to Us Weekly, they've been secretly separated for six months.
Megan, 29, and Brian, 42, have two children together: Noah Green, who turns three next month, and Bodhi Green, just 18 months. Brian also has a son from a previous relationship.
"They fight about her career," a source said. "He would prefer she focus on the family more than being obsessed with getting roles," adding, "They're on friendly terms for the sake of the kids. They just want to do their own things."
According to People magazine, an insider said, "They will always love each other very much and are devoted to their kids. Anything could happen in the future, but for now they've decided it's best to take some time apart."
Megan, who has Brian's name tattooed on her hip, has been seen recently without her wedding ring, while Brian was spotted earlier this month still wearing his ring.
Interestingly, Megan joked on The Ellen DeGeneres Show in May 2014 that both pregnancies were unplanned and that her husband was no longer allowed "anywhere near" her.