Megan Fox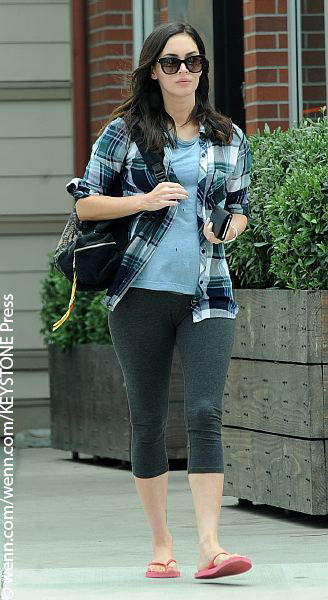 says she hears messages from her unborn child.
The 30-year-old actress says told Jimmy Kimmel her baby wanted their family to move to a different part of Los Angeles. Megan also says the baby will be a genius and compared the child to German engineer Wernher von Braun and American tech mogul Elon Musk.
Wernher von Braun developed rockets that launched America's first satellite into space. Elon Musk is the head of Tesla Motors, the hugely popular electric car company.
Megan and her family took the advice and have moved to a different part of Los Angeles.
This new baby will be Megan's third child with her husband Brian Austin Green, known for playing David Silver on Beverly Hills: 90210. The two married in 2010. Their son Noah Shannon Green was born in 2012 and Bodhi Ransom Green was born in 2014.
The pair split up in 2015 but are now back together. While waiting for her third child to be born, she says she is more comfortable this time around, although she described the pain she will soon experience as "no joke."
In the past Megan has expressed a strong Christian faith, and has admitted to speaking in tongues. Her profound faith and interest in mysticism could explain why she receives messages from her unborn child.
Megan stars in Teenage Mutant Ninja Turtles: Out of the Shadows, which hits theaters June 3, 2016. The film is a sequel to Michael Bay's Teenage Mutant Ninja Turtles, which came out in 2014. Megan Fox previously worked with Bay in the first two installments of the Transformers franchise.
Has a fetus ever given you real estate advice? Tell us in the comments. ~ Yanis Khamsi