Megan Fox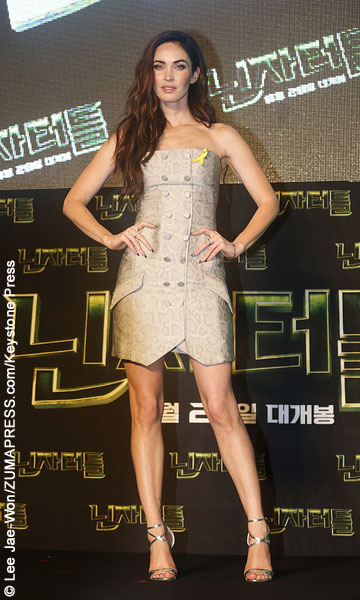 plays warrior Amelia Delthanis in the medieval-themed role-playing mobile game Stormfall: Rise of Balur, and when asked which video game character she'd like to play in a movie, she answered: "Indiana Jones."
Her first choice was Tomb Raider, but she admitted that it's already been done — and very well, so she chose Indy, saying, "I guess I'd go with Indiana Jones, since I always loved how fun and free-spirited Indiana is. He's an adventurous rogue archaeologist who barely escapes death chasing down treasures among the earth's most mysterious sites. What's not to love?"
Speaking about Tomb Raider, it was recently announced that Oscar-winning actress Alicia Vikander will be playing Lara Croft in a movie reboot titled Tomb Raider, directed by Roar Uthaug.
Although Harrison Ford is confirmed to return for another Indiana Jones movie, is there a place for a female version of the character in a reboot? Pitch Perfect star Anna Kendrick played an amusing female Indiana Jones last year called "Indianna" in a comedy sketch on the NBC special Red Nose Day. Check it out below.
Megan Fox can next be seen in Teenage Mutant Ninja Turtles: Out of the Shadows, which hits theaters June 3, 2016.