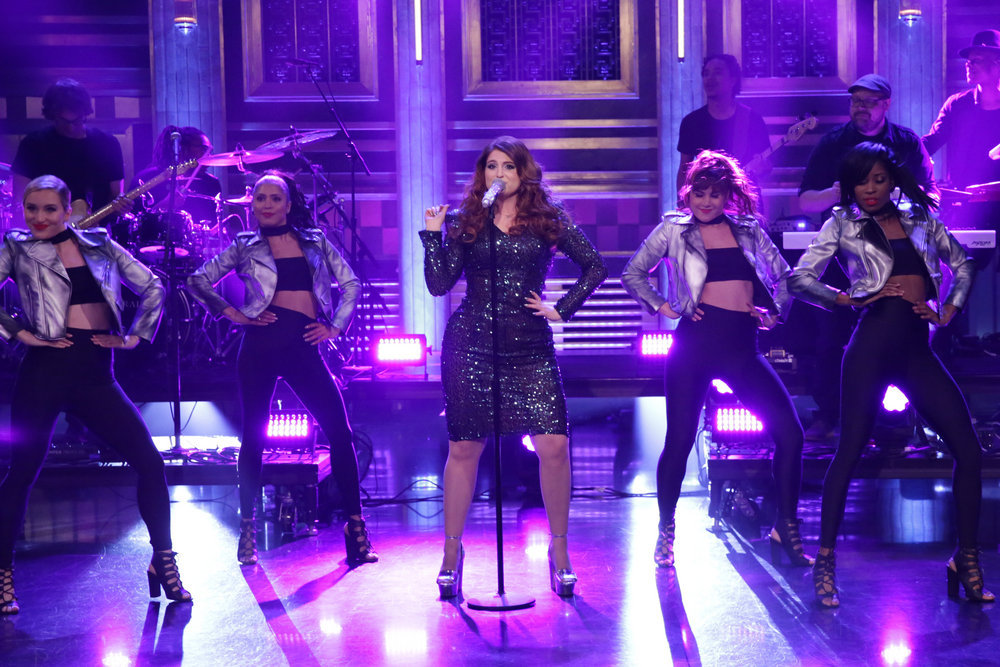 Like so many before her, Meghan Trainor learned that the show must go on. Lucky for her the show was almost over.
While performing her hit tune "Me Too" last night on The Tonight Show with Jimmy Fallon, Meghan's sky high (six inch!) heels got the best of her.
The song ended, the lights flashed and as the "All About that Bass" hitmaker turned around to strike a final pose, her ankle gave out. She frantically grabbed the microphone stand in a vain attempt to steady herself, but unfortunately, down she went. Hard.
The singer fell and remained flat on her back for a few seconds in order to compose herself. Jimmy Fallon, ever the gentleman, walked up, said "This is one of those days!" and proceeded to lay down right beside her.
Way to help a girl out, Jimmy!
Watch the audience's reaction to Meghan's epic fall and Jimmy's classy move below: