Melissa McCarthy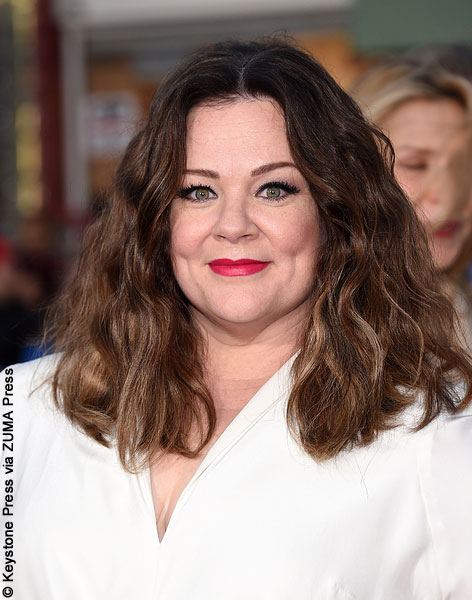 is not only The Boss, but a genius too.
MTV announced this morning that the Spy actress will be honored with the Comedic Genius Award at this year's Movie Awards.
Melissa is the third person to win the award, following previous winners Kevin Hart (who's co-hosting this year's awards with Dwayne Johnson) and Will Ferrell.
"Honoring Melissa McCarthy with [the award] is exciting on so many levels, it's the first time this award is going to a woman which is fantastic," Movie Awards executive producer Casey Patterson said in a statement. "We love Melissa for her performances but she also writes, produces and directs comedy, so this award is incredibly well deserved. The most exciting thing about Melissa is how brave she is."
The comedienne began her career at the prestigious Groundlings Theatre in Los Angeles, and up until five years ago, was best known for her role in the WB series Gilmore Girls and the CBC sitcom Mike and Molly.
In 2011, she broke out into the movie mainstream with her Oscar-nominated role in Bridesmaids, and has been on a comedic roll ever since, including starring in the upcoming all-female Ghostbusters.
The MTV Movie Awards will air on Sunday, April 10.
~Shelby Morton