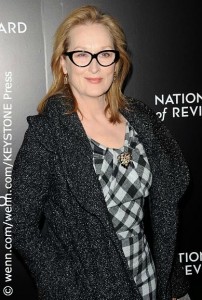 At the National Board of Review dinner held last Thursday before Sunday's Golden Globes, Meryl Streep took the stage to honor Emma Thompson for her role as P.L. Travers in the Disney film Saving Mr. Banks. Streep praised Thompson, saying, "she's practically a saint," but took the rest of her time to blast the creator of The Walt Disney Company, Walt Disney himself. She discussed Walt's sexism and support of anti-Semite groups despite his image of bringing joy to the world. Because of this hate speech, the Walt Disney Family Museum fought back and posted a reply on their blog titled "In Defense of Walt Disney" about how Meryl was wrong and why those rumors are false.
Meryl quoted a letter written by the Walt Disney Company in 1938 to an aspiring female animator which said, "Women do not do any of the creative work in connection with preparing the cartoons for the screen, as that task is performed entirely by young men." Although the letter says there are no women in creative work, Meryl failed to quote the part where they do say that women are involved in inking the cells seen in the films and that this woman is welcome to apply. A little more than two years later, this all changed when artist Mary Blair started working at the company. She worked on classic movies such as Cinderella and Peter Pan and created character designs for attractions at Disneyland. Additionally, Walt's wife Lillian originally worked at the Walt Disney Studios before they became romantically involved and they later had two daughters, to whom he was a loving father.
The actress also discussed Walt being an anti-Semite. During the 1940s, Walt made a cartoon called De Fuehrer's Face which was a propaganda short that railed against the Nazis and their actions. Robert and Richard Sherman, Mary Sklar, Ed Soloman. All Disney legends, all Jewish. If Disney had something against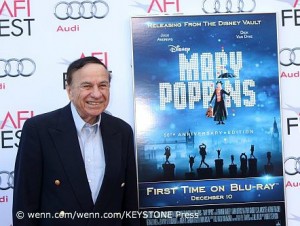 Jews, why would he employ so many Jewish people and make a name for them? Richard Sherman repeatedly said that working with Walt Disney was one of the greatest times of his life. He shared a story about Walt's lawyer attacking the brothers for being Jews and instead of doing nothing, Walt fired the lawyer for discrimination. Animator Floyd Norman who worked alongside Walt posted to his blog just days after Meryl's outburst and also showed proof that Walt did not discriminate. He said that there were not many minorities who applied for jobs at the company but if they did and were qualified, Walt would surely hire them.
With all this information, it is easy to say: Meryl Streep, you are wrong. Walt Disney was not an anti-Semite or a gender bigot. Taking a look back at the era in which he lived, he could easily have been one but there is no proof in the magic he put out to the world that he was racist or a misogynist. What really matters about his legacy is the magic and happiness he has brought to people young and old. Through Disneyland and Walt Disney World and the movies he created, people of all ages can take a day or an hour to go back and find the happiness in their inner child. ~Brie Davis