Meryl Streep to receive Golden Globes' Cecil B. DeMille Award
By Tribute on November 4, 2016 | 3 Comments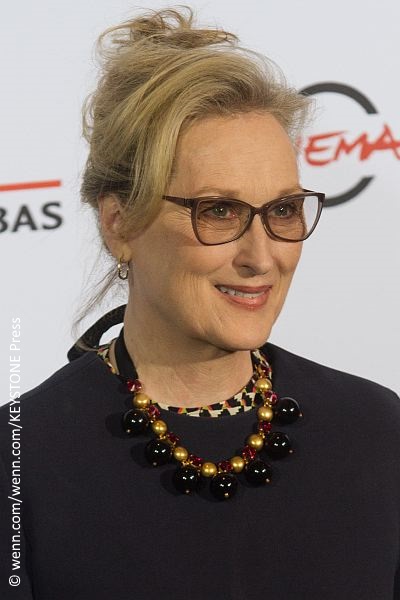 With three Oscars and eight Golden Globes atop her mantle, it's about time the marvelous Meryl Streep receives the Cecil B. DeMille Award.
It was announced on Thursday, Nov. 3 that the decorated actress will pick up the annual award at the Golden Globes ceremony in 2017. The prestigious honor is given for "outstanding contributions to the world of entertainment."
HFPA president Lorenzo Soria commented on the decision to award Meryl. He said, "It's no surprise that the HFPA has chosen Meryl Streep as the recipient of the 2017 Cecil B. DeMille Award. Meryl's enthralling body of work across a diverse set of genres has made her a role model over the past 40 years, and she will continue to do so for generations to come."
Lorenzo added, "She has always taken roles with strong female leads, creating art by showing vulnerability and portraying truth on the big screen. Simply put, she is a trailblazer, having paved the way for women in television, film and stage. For shattering gender and age barriers, all with finesse and grace, the HFPA is humbled to bestow this honor upon her."
Past recipients of the Cecil B. DeMille Award include Denzel Washington, Jodie Foster, Robert De Niro, Shirley MacLaine and Martin Scorsese.
Aside from receiving the award, Meryl, 67, may very well be accepting a Best Actress Golden Globe at next year's celebration as well. She's in contention to be nominated in the comedy or musical category for her work in Stephen Frears' Florence Foster Jenkins.
Meryl holds the record for Oscar and Golden Globe nominations. She's been nominated 19 times at the Academy Awards — winning for The Iron Lady (2011), Sophie's Choice (1982) and Kramer vs. Kramer (1979) — and a towering 29 times at the Golden Globes. Her wins from the HFPA came for The Iron Lady, Julie & Julia (2009), The Devil Wears Prada (2006), Angels in America (2003), Adaptation (2002), Sophie's Choice, The French Lieutenant's Woman (1981) and Kramer vs. Kramer.
The 74th annual Golden Globes are scheduled for Sunday, Jan. 8. Nominations for the awards will be announced Dec. 12.
What do you think of the decision to award Meryl with this honor? What's your favorite performance of hers? Share your thoughts with us! ~Matthew Pariselli
---
---
---
---
Similar Articles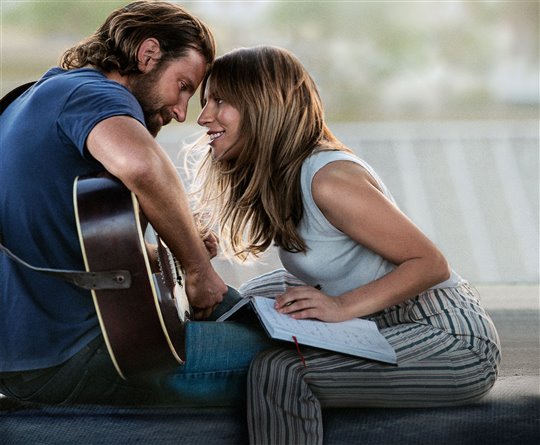 December 6, 2018 | Leave a Comment
Award season has officially kicked off with the 76th annual Golden Globe nominations, celebrating the best in movies and TV. Check out the nominations!
---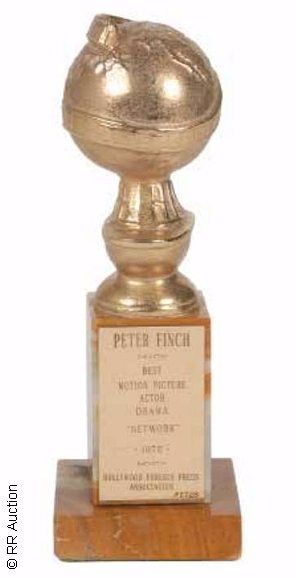 January 27, 2017 | 1 Comment
Peter Finch's Golden Globe for the movie Network is up for auction. Find out whether Oscars and Golden Globes can be sold by the winners or their family.
---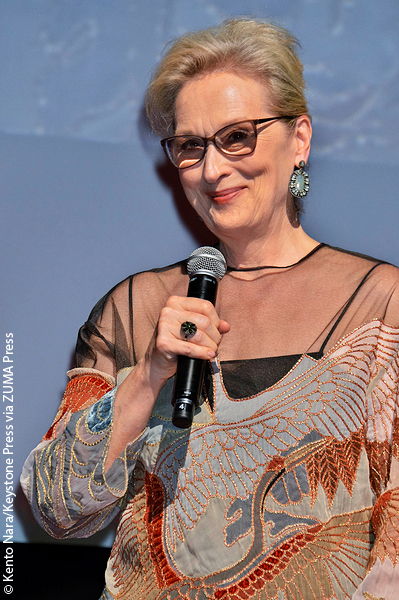 December 20, 2016 | 4 Comments
Esteemed actress Meryl Streep has been selected to receive the Human Rights Campaign's Ally for Equality Award. She will be presented with the honor next year.
---