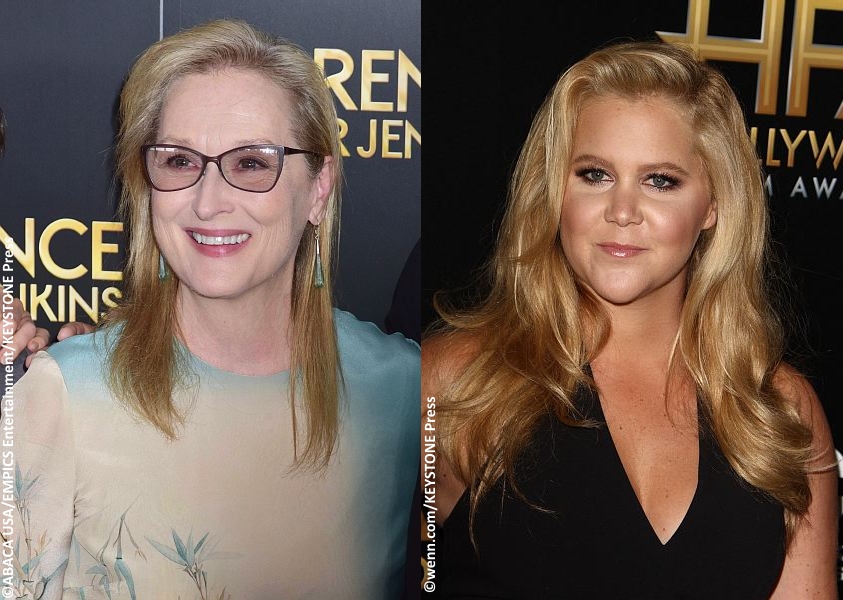 If Meryl "The Great One" Streep says she wants you play her in a movie about her life, it's probably time to celebrate.
The three-time Oscar winner sat down with The Huffington Post during a press junket for her new movie Florence Foster Jenkins, and was asked the question — who would play Meryl Streep in a biopic?
"Amy Schumer, of course," the three-time Oscar winner answered almost immediately.
Naturally, the Trainwreck star got word of Meryl's compliment, and reacted the only way Amy Schumer would, tweeting out a simple, "Holy sh*t."
But Amy wasn't the only star to receive high praise. During the rapid-fire interview with THP, Meryl was given the difficult task of choosing which former co-star is talented enough to build a house.
The movie star paused for a moment, and then replied, "My first thought is Harrison Ford. I never worked with him, but I know him."
If that's not revealing enough, she also thinks George Clooney would be an expert hula-hooper, and her Florence co-star Simon Helberg could imitate farm animals like a pro.
And lastly, who does the acting legend think would be the best at scaring off a bear while camping? "Liam Neeson. Duh."
Do you agree with Meryl's nomination? Who do think could play her? Tell us below!