Turns out Michael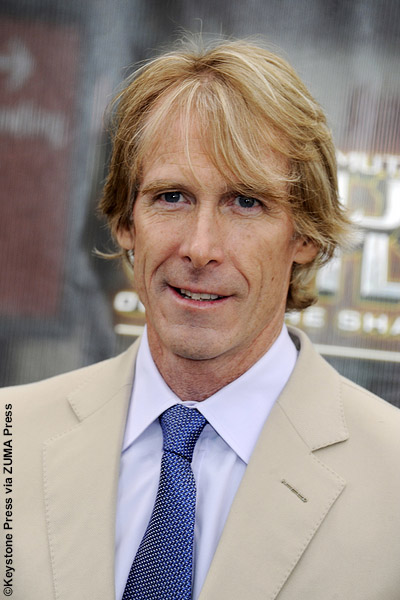 Bay isn't just the director of flashy big-budget blockbusters like Pearl Harbor, Armageddon and Transformers, he's apparently a savior to less than fortunate furry friends, as well. Who knew?!
Michael has cast a six-year-old Staffordshire bull terrier by the name of Freya in the upcoming fifth installment of the action franchise Transformers: The Last Knight.
But Freya isn't just any dog, she's famously dubbed "Britain's Loneliest Dog" in Britain.
Born in Liverpool, the stray was taken in by an animal shelter at six months old and has spent the last six years of her life passing from shelter to shelter. The pup, who suffers from epilepsy, has been overlooked by over 18,000 potential owners, despite, according to the staff at Freshfields Animal Rescue, her "sweet and friendly" nature.
The director, who has two dogs of his own, caught wind of Freya's story in the Daily Mirror, and decided to help the poor pooch out by giving her a role in his flick. He tweeted on Monday that Freya would not only be joining the cast, but that he would make sure to find her a home, too.
Transformers: The Last Knight, also starring Mark Wahlberg, Anthony Hopkins, Josh Duhamel, and Jerrod Carmichael, hits theaters on June 23, 2017.
Publicity stunt, genuine good deed or both? Tell us your thoughts below!
Found this in the news last week in the UK. We gave the Loneliest Dog, a role in Transformers. (1/3) pic.twitter.com/u4NIBRmvPH

— Michael Bay (@michaelbay) June 2, 2016
Freya, has epilepsy and has been in a shelter her whole 6 year life.We are also going to find her a home. (2/3) pic.twitter.com/JVLXnvRTU8

— Michael Bay (@michaelbay) June 2, 2016
If not she will come to my house. Welcome to the cast Freya! (3/3) #Transformers pic.twitter.com/x9YJoP9eq4

— Michael Bay (@michaelbay) June 2, 2016