Michael Douglas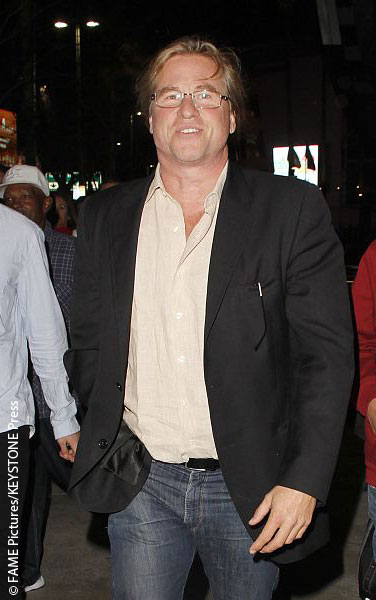 has revealed that former co-star Val Kilmer is battling cancer.
While discussing their 1996 drama The Ghost and the Darkness during a Q&A in London on Sunday, October 30, Michael said, "Val was a wonderful guy who is dealing with exactly what I had, and things don't look too good for him."
He added, "My prayers are with him. That's why you haven't heard too much from Val lately."
The Q&A was hosted by Jonathon Ross.
In 2015, rumors began circling that Val, 56, had throat cancer after he was photographed with what looked like a tracheostomy tube around his neck. However, he denied the claims on Facebook.
Val, best known for Top Gun (1986) and Batman Forever (1995), has been in and out of hospitals for various throat problems over the last two years. He has never specified the nature of his visits.
Val's latest film credits include the action-adventure Tom Sawyer & Huckleberry Finn (2014) and the drama Palo Alto (2013) with Emma Roberts and James Franco.
He also lent his voice to a 2014 episode of the animated comedy series Robot Chicken.
Michael, 72, beat stage 4 oral cancer in 2013.