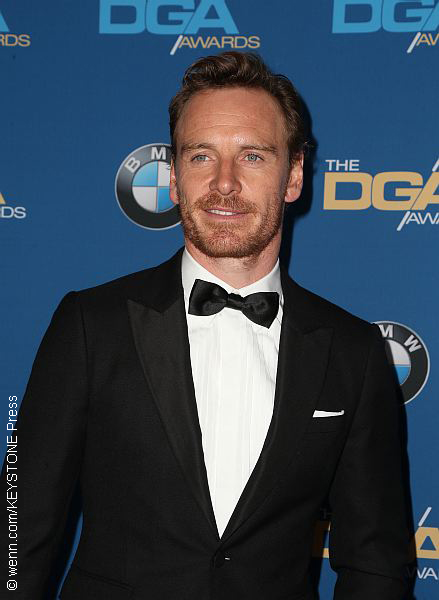 Bond is back — well, nearly. The franchise is contemplating its future face should 007 star Daniel Craig decide that 2015's Spectre be his final bow as Bond.
Regardless of the rumors, Daniel could still reprise the role and hasn't entirely ruled it out, earlier citing it as the "best job in the world." And frankly, being one of the most lucrative roles in cinema, who could blame him.
But should he decide that he wants to stand by his previous remarks that he'd "rather slash [his] wrists," rumors have been flying on who the reported contenders are — and bookies have Michael Fassbender topping the list.
The Assassin's Creed star of Irish-German origin physically fits the bill, in the traditional sense anyway. Chiseled jaw line — check. Piercing eyes — check. Tall, lean and muscular — triple check.
But if he doesn't quite carry the "look" moviegoers are hoping for, his acting ability certainly over-compensates.  The two-time Oscar-nominated actor could definitely play the mysterious, debonair and calculated spy — and could play it well. He has shown his range, depth and ability to play complex characters in acclaimed films such as Shame, Inglourious Basterds and Steve Jobs.
Michael even has his own ideas for the next installment, telling GQ, "What about we start the film back in Sandhurst, army training, rather than on a yacht? Or he's in the Middle East on an op and gets thrown in the brig for insubordination? He's going to get court-martialled… The film could start off in Sandhurst and how he became a 'double O'. M could walk in and say to him, 'Bond, there's a 00 project but it's going to be totally off the book, black ops, and you've got to go into prison undetected.'" Not bad, not bad at all.
Michael says Daniel Craig has done "a cracking job in this age group." Ultimately, it seems Michael is most hesitant about taking on the role when it comes to his age: "I just love Bond. Doesn't everyone? I grew up with him. It's always a fun conversation to have. But Bond should be someone in their early twenties." After all the speculation surrounding why he would be the perfect fit and not why he wouldn't, possibly he'll have a change of heart.
Though, the hesitation is warranted — being one of the most beloved and recognizable characters in film does have its added pressures. Despite being a physically demanding role, fans also have a certain expectation of their 00 agent and the movies themselves. Recalling the disastrous box-office results of Timothy Dalton's Licence to Kill and subsequent backlash against the actor as the, subjectively, worst Bond in franchise history, is enough to make any actor tread carefully.
Daniel Craig also faced scrutiny when first named the new 007 after Pierce Brosnan, but he went on to become highly regarded as a top Bond and box-office draw.
The other issue that may be holding Michael Fassbender back are potential scheduling conflicts. The star could have a full roster with Assassin's Creed rumored to be spawning a sequel, as well as Michael being involved with the remaining movies in the Alien franchise reboot trilogy that began with Prometheus in 2012 and will soon continue with Alien: Covenant  due for release in May of this year.
Regardless, here's hoping the talented actor reconsiders the role. But if he doesn't, there's a list of other actors reportedly in the running. Honorable mentions go to the versatile Tom Hardy, whose brooding roughness would serve the character well; Aidan Turner, most recognized recently for his role on the BBC hit drama series Poldark, and who would likely call to mind the Pierce Brosnan-era Bond; Tom Hiddleston, whose portrayal of a spy in the TV series The Night Manager makes him an excellent contender; Ryan Gosling, who reportedly stated he "wasn't sure the world was ready for a Canadian James Bond" and Idris Elba, who would bring a fresh new take to a character who has always been played by white actors.
Perhaps the most interesting rumor surrounding possible Bonds is the introduction of a "Jane" Bond. This is an option Michael Fassbender is promoting.
So who are you betting on, or is there anyone not on the list you'd like to see sipping martinis and carrying the name of Bond? ~ Alexa Caruso