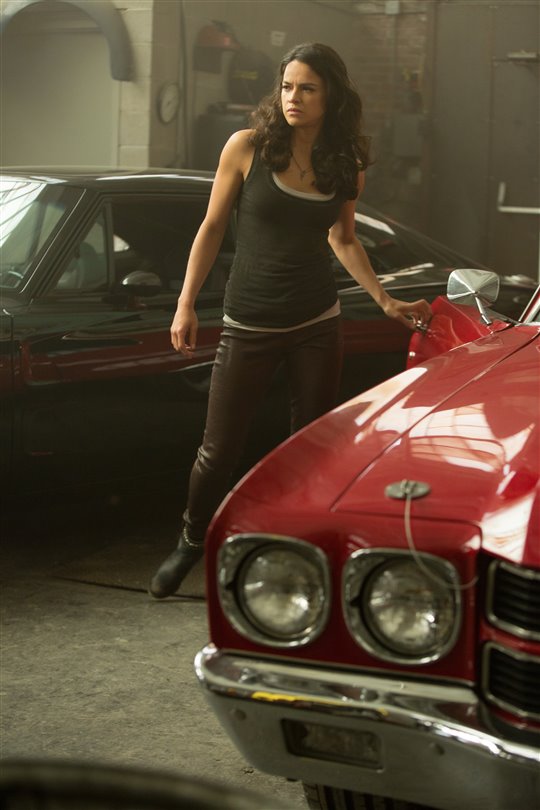 Michelle Rodriguez has made a name for herself over the years since starring in The Fast and the Furious in 2001. Her character Letty is one of the only prominent female figures in the blockbuster franchise. Although it wasn't her first film, you can't argue that the flick helped her become a household name in Hollywood.
However, it looks like she won't be making an appearance in any more installments, unless they decide to go in a different direction with the cast. Michelle is threatening to walk away from the franchise if they don't include more females in the future.
In a post on Instagram, she took time to promote the digital release of The Fate of the Furious, and also contemplate whether she should quit the franchise.
"F8 is out digitally today, I hope they decide to show some love to the women of the franchise on the next one, or I just might have to say goodbye to a loved franchise. It's been a good ride & I'm grateful for the opportunity the fans & studio have provided over the years… One Love."
Michelle isn't the only recurring female character in the franchise — actresses such as Jordana Brewster and Nathalie Emmanuel have made multiple appearances in the series. However, their roles usually come only as love interests or associates. In the newest installment, newcomer Charlize Theron had a starring role as the villain Cipher.
Last September, Michelle told Entertainment Weekly she was hoping to see more women in future films for the franchise. If she were to leave, it would mark a significant change for the Fast & Furious series, seeing as her character Letty Ortiz has been a staple in all the films so far.
"In order for me to be a part of the franchise in the future, they need to up the ante on the females. I mean, it's like a sausage factory in this thing." She added, "I just need some more feminine energy. We need some more women on the good side." ~Brenden Zerihun