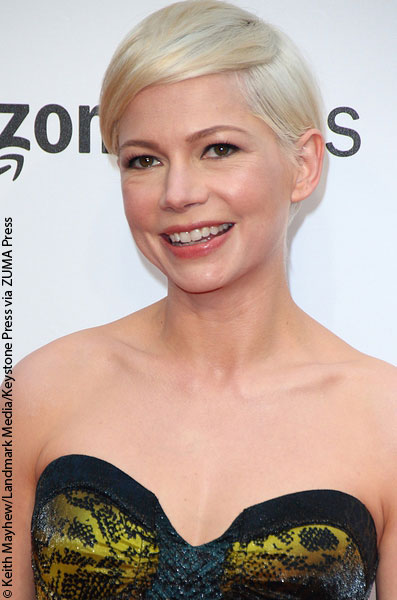 Following her fearless turn as Hollywood screen legend Marilyn Monroe in My Week with Marilyn, Oscar nominee Michelle Williams is ready to take on another challenge as one of music's most legendary artists — Janis Joplin.
Reports surfaced last month that the actress was in talks to play the rock icon, and it has now been made official that Michelle will star as Joplin in an upcoming biopic, reportedly titled Janis.
In an interview with E! News on Monday, the Manchester by the Sea star confirmed the exciting news by opening up about the highs and lows of the casting process.
"I figure there's one good day in the life of an actor, which is when you get the job," she responded, when asked if the project was in the works. "Before you get the job, you're like, 'Come on! I'm begging. I'm dying for this. I gotta have it! Please, I'll do anything. I promise…Take me! Take me!'"
She continued, "You get the job and you're like, 'I got it! I'm so excited! I can't believe I have this opportunity. I can't believe I'm going to get to do this.' And then you start worrying the next day. I'm in the worrying-the-next-day phase."
Directed by Sean Durkin, Janis will be based on Love, Janis, a book by the late musician's sister Laura Joplin, and will follow the high-octane life of the legendary "Piece of My Heart" singer, who tragically died of a heroine overdose at 27. ~Shelby Morton
Do you think Michelle is right for the role? If not, who do you think should play Joplin? Sound off below!