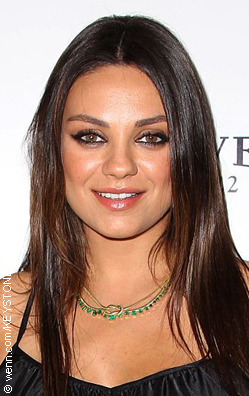 Mila Kunis is being sued for allegedly stealing a friend's chicken when they were in first grade together in Ukraine.
TMZ reports Kristina Karo, who claims she was best friends with Mila years ago, had a pet chicken named Doggie that she and Mila both adored. This was 25 years ago, and Kristina claims six-year-old Mila was so jealous of her beloved pet that she took it, telling her, "Kristina, you can have any other chicken as a pet, you have a whole chicken farm."
The loss of Doggie was a traumatic experience for Kristina who claims that she needed therapy. Meanwhile, Mila moved to the United States with her family when she was seven.
Now, 25 years later, Kristina has moved to Los Angeles to pursue a singing career but living so close to Mila has apparently brought back those traumatic memories and forced her to again seek therapy.
She is suing Mila for $5,000 to cover therapy expenses and emotional distress. ~Erin Stewart