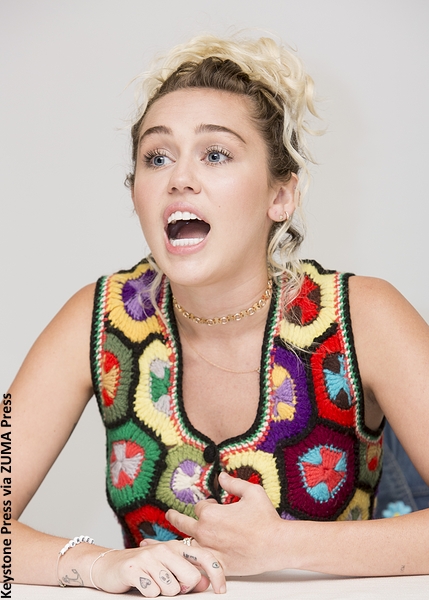 Miley Cyrus is standing by her decision to "never do a red carpet again."
The outspoken singer was featured on ELLE's October issue on Monday, and told the publication, "Why, when people are starving, am I on a carpet that's red? Because I'm 'important'? Because I'm 'famous'? That's not how I roll. It's like a skit— it's like Zoolander."
Following her bold proclamation, the celeb appeared on the Today show this morning to clarify her controversial comments, discuss her work as a judge on The Voice, and her role in the new Woody Allen series Crisis in Six Scenes.
"It's really not about the color of the carpet. It's more about, especially women, we get yelled at to blow them a kiss, and I don't feel like blowing you a kiss," she explained. "[The photographers] yell, 'Blow us a kiss!' Like what is going on? Who are you? And then you're just kind of putting yourself out there for people to talk."
She continued, "I don't want people to talk about what I'm wearing. That's usually why I don't wear too much, but they make me wear clothes on The Voice and on the Today show, so this is what I chose."
What do you think about Miley's decision to avoid the red carpet? Real protest or publicity grab? Sound off below!