Miley Cyrus slams Urban Outfitters
By Alexandra Heilbron on May 31, 2011 | 8 Comments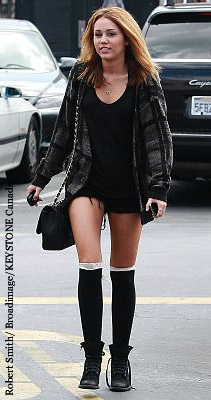 Pop tart Miley Cyrus has taken to Twitter to express her disapproval with clothing/accessories chain store Urban Outfitters after it was alleged that the company stole a necklace design from designer Stevie K's line. The charms come in the shape of each of the 50 states of America, with a hole in the shape of a heart. Urban Outfitters has similar charms that are much less costly, called the "I Heart Destination necklaces" but they "unequivocally" deny stealing the design. One of Steve K's customers sent her a link showing the charms for sale on Urban Outfitters' website, and she tweeted: "My heart sank a little bit.  The World/United States of Love line that I created is one of the reasons that I was able to quit my full-time job.  They even stole the item name as well as some of my copy. I'm very disappointed in Urban Outfitters… I understand that they are a business, but it's not cool to completely rip off an independent designer's work." Miley tweeted: "Love that everybody is hating on Urban Outfitters. Not only do they steal from artists but every time you give them money you help finance a campaign against gay equality." Does Miley's protest make you less likely to shop at Urban Outfitters? [poll=285]
---
---
---
---
Similar Articles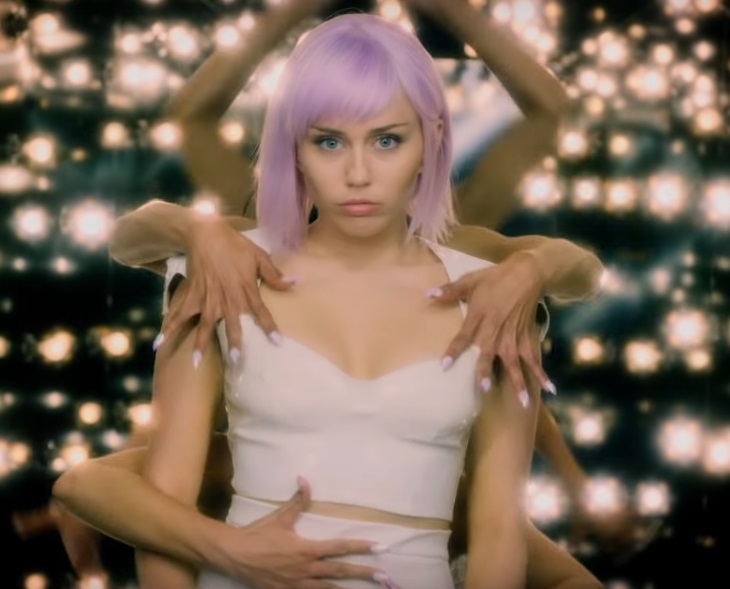 May 15, 2019 | Leave a Comment
After much anticipation, Netflix has finally dropped details on season five of Black Mirror, starring Miley Cyrus and Topher Grace. Check out the trailer.
---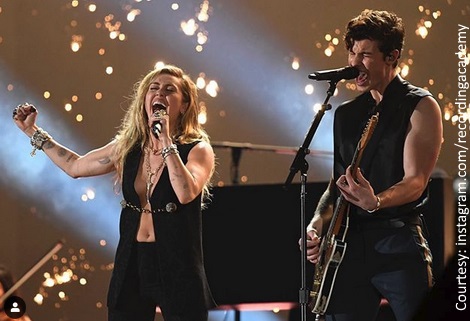 February 11, 2019 | 2 Comments
The 2019 Grammys celebrated several women last night! Cardi B, Alicia Keys, Diana Ross, Dolly Parton, Lady Gaga, Kacey Musgraves and many more were honored.
---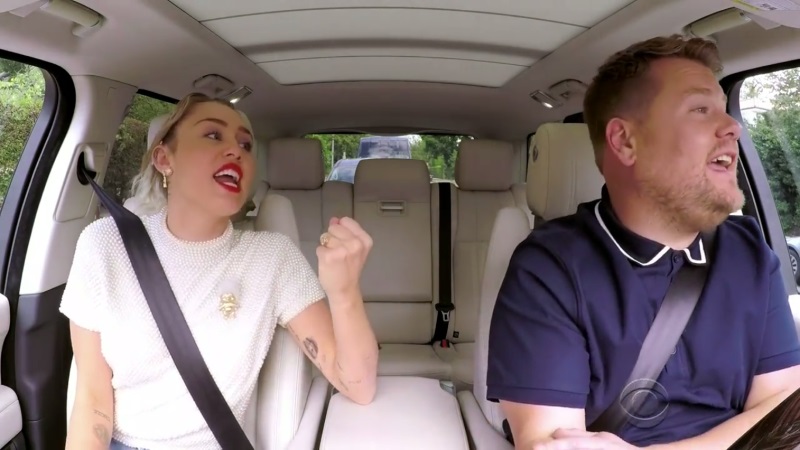 October 12, 2017 | 3 Comments
Singer and actress Miley Cyrus plays High or Not High with James Corden on his hit Carpool Karaoke segment and opens up about how she got into activism.
---