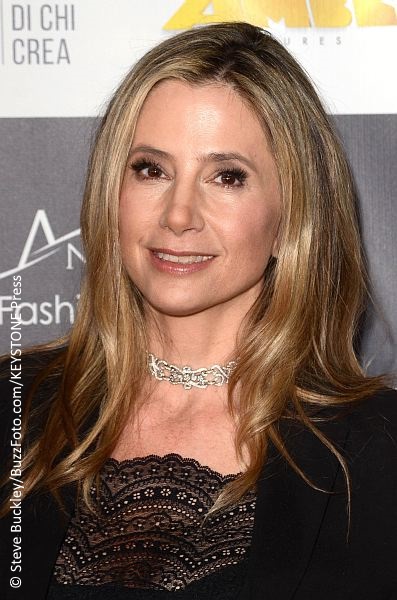 Mira Sorvino is speaking out for the first time since news broke of Harvey Weinstein's indictment.
Appearing on the Today show, she said: "It feels like a really good first step, it's him finally facing real, real criminal consequences for his criminal behavior. And so for that I feel gratified but, honestly, last weekend was a very emotional one and I cried many times because just seeing him brings up a lot of bad feelings."
She continued: "He has raped many people that I love, so it's not really a happy occasion. I think maybe there will be some celebration when he gets convicted and goes to jail. That is when the process will be complete and we will see justice really being served. But until then, this is a great first step."
Weinstein was indicted by a grand jury on charges of first- and third-degree rape, and first-degree criminal sexual act.
The Oscar-winning actress accused Weinstein of sexual harassment and derailing her career. She claims he blacklisted her after she rejected his sexual advances. Directors Terry Zwigoff and Peter Jackson revealed they were told not to hire Mira for Bad Santa and Lord of the Rings.
Mira remained silent for several years after rejecting Harvey, but disclosed her experience with those close to her. She said: "The funny thing is: At the time it happened, I told everyone I knew, and a lot of people will tell you that. All these people wrote to me online: 'I remember you telling me that.' Quentin Tarantino corroborated that I had told him about it right away that September; he said it in the New York Times article. So, I told everyone I knew.
"No one said, 'Hey, this is sexual harassment. You should go to the authorities. You have a case. You should go to the police. Maybe it's assault.' No one said anything like that. Everyone was just kind of comforting about it. I didn't really understand the law and I didn't think I was important enough to make a big deal over, so I just kind of tried to put it to the side, keep working and go on about my life. I think a lot of people felt that way."
More than 85 women have accused Weinstein of sexual misconduct, including Ashley Judd, whose initial report to The New York Times initiated the inquiry into the disgraced mogul's conduct. ~Marriska Fernandes