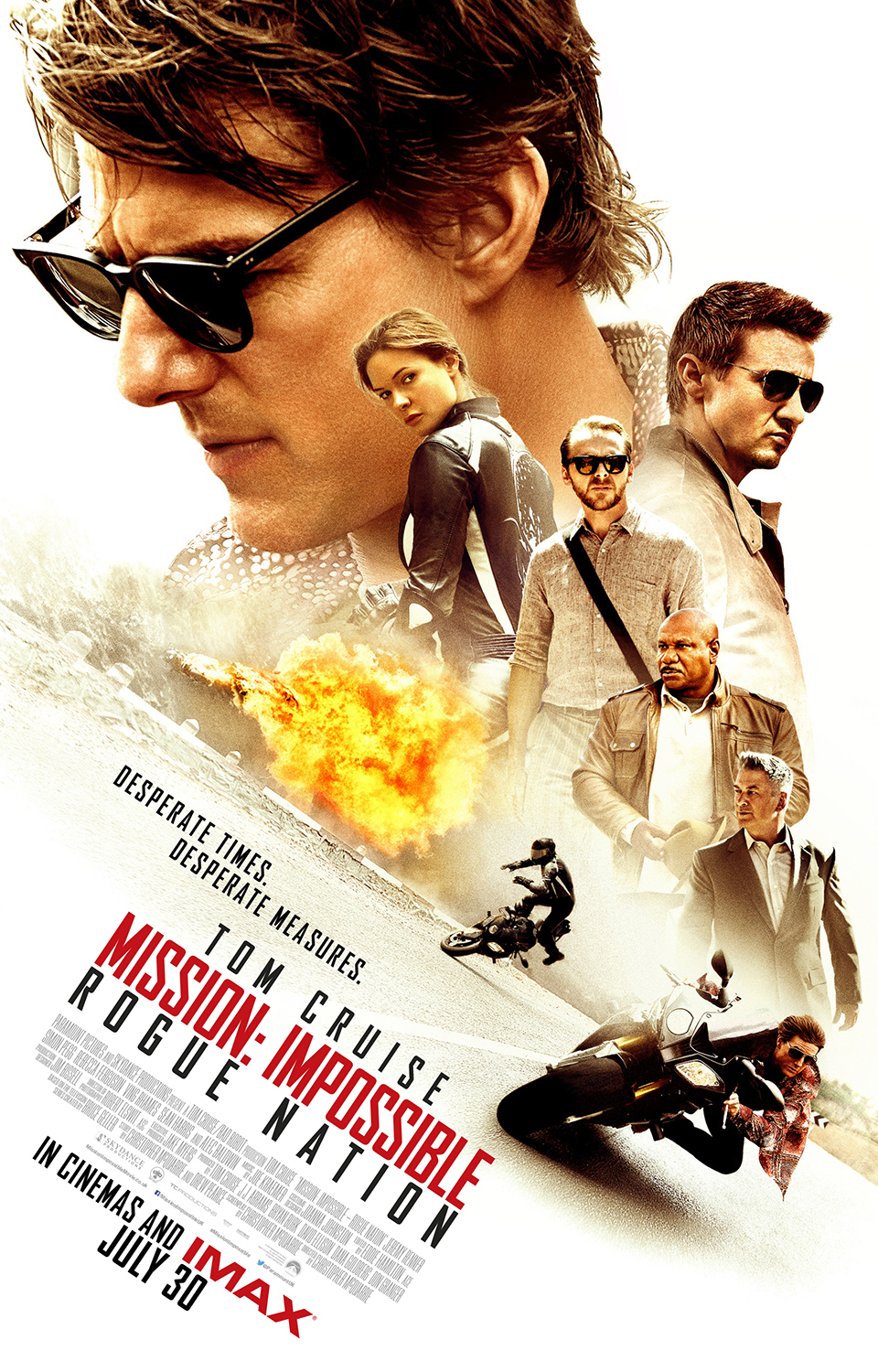 Ethan Hunt (Tom Cruise) is back to his old tricks, trying to save the world. Mission: Impossible – Rogue Nation hit theatres this weekend with a bang. Fans came out in droves to see the latest installment of the franchise and the crazy stunts that went along with it, making it the top film at this weekend's box office. Raking in an estimated $56 million, Rogue Nation is the second-best Mission: Impossible opening ever, behind Mission: Impossible II with $57.8 million, and Tom Cruise's third-best domestic opening ever, behind M:I II and War of the Worlds. Tribute.ca readers loved the action flick, rating it 4.7 stars.
Opening a distant second this week was Vacation, starring Ed Helms and Christina Applegate as Rusty and Debbie Griswold. The two decide to take their kids on a family vacation to Walley World. The reboot of the hit 1983 comedy, also starring Chevy Chase as Rusty's father Clark, grossed a disappointing $14.9 million this weekend. Tribute.ca fans weren't too impressed with the film, rating it only 2.8 stars.
Dropping two spots to third from first last weekend was Ant-Man. Paul Rudd stars as Scott Lang in the latest hit Marvel flick, which made $12.6 million this weekend. Tribute.ca readers continue to enjoy the latest addition to the Avengers, rating Ant-Man 4.3 stars.
Falling just one spot to fourth this weekend was Minions, which drew in an additional $12.2 million. Kevin, Stuart and Bob are still making Tribute.ca readers smile – they gave the film a 4.1 star rating.
Rounding out the top five this weekend was Adam Sandler's video game flick Pixels, which took in $10.4 million in its second weekend. Tribute.ca readers enjoyed some good laughs from the film, rating it 4.5 stars. ~Greg Chisholm