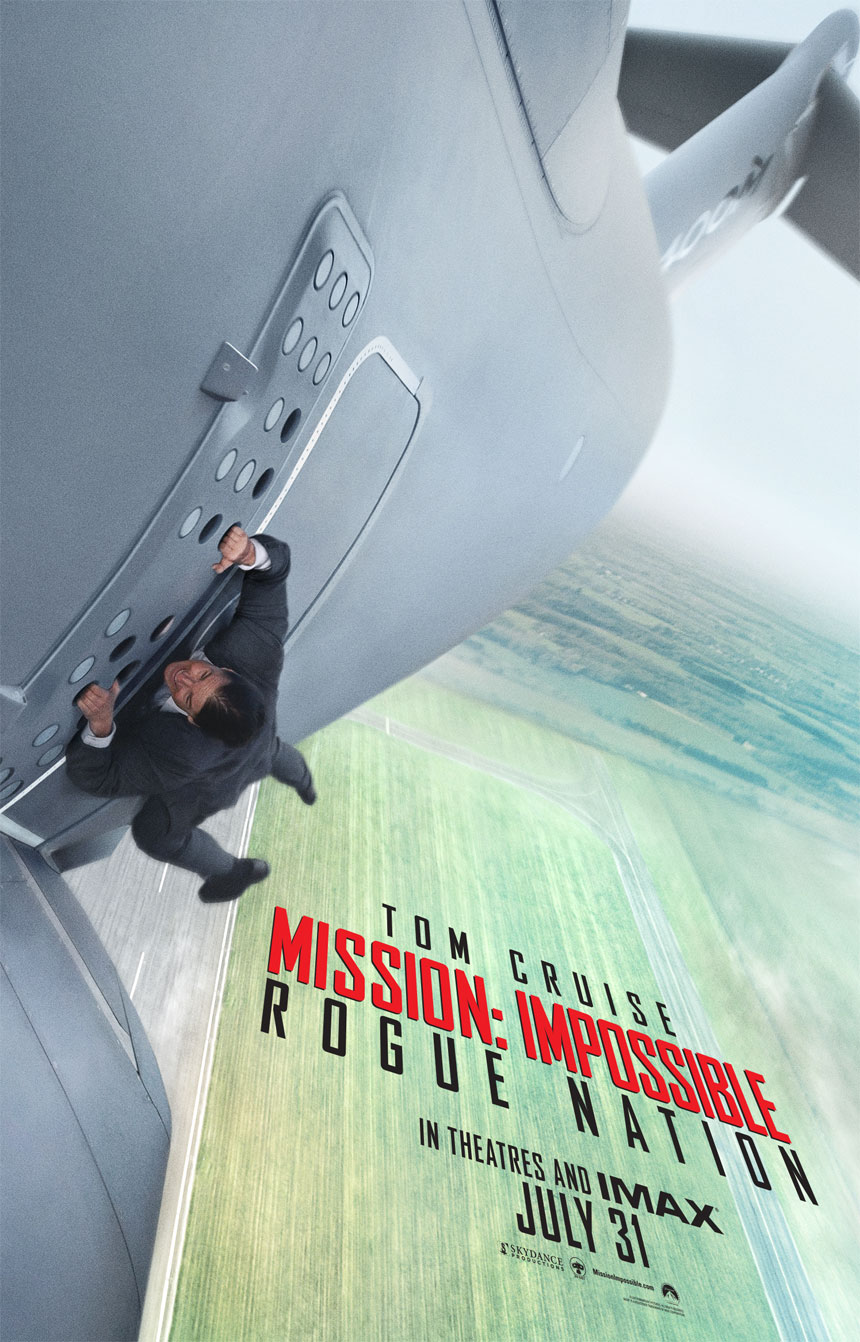 This week's new trailers are a loot bag filled with tasty treats. In Mission: Impossible – Rogue Nation, Tom Cruise returns as Ethan Hunt in another action-packed operation, while Rusty Griswold (Ed Helms) looks to carry on tradition in the hilarious comedy Vacation. That and many more in this week's edition of new trailers. ~ Andree Rhooms
1) Everest
2) Vacation
3) Mission Impossible: Rogue Nation
4) 99 Homes
5) Paper Towns
6) Joe Dirt 2
9) Cop Car
10) Pawn Sacrifice
On May 10, 1996, eight climbers died during a storm on an expedition on Earth's tallest mountain. Everest documents the events leading up to that fateful day. Jason Clarke, Josh Brolin, John Hawkes, Robin Wright, Emily Watson, Keira Knightley, Sam Worthington and Jake Gyllenhaal all star in this compelling story that showcases the breathtaking beauty and sheer danger of Mount Everest.

In Vacation, Rusty Griswold (Ed Helms) just wants to spend some quality time with his wife Debbie (Christina Applegate) and sons James and Kevin. When he decides to take them on a cross-country trip to Walley World, his family bonding experience turns into a nightmare.

Tom Cruise is back as IMF agent Ethan Hunt in Mission: Impossible – Rogue Nation. In the franchise's fifth installment, Ethan, alongside team members William Brandt (Jeremy Renner), Benji Dunn (Simon Pegg), Luther Stickell (Ving Rhames) and Ilsa Faust (Rebecca Ferguson), face an organization known as the Syndicate, who is as highly skilled as they are. If that's not enough they must also deal with the head of the CIA (Alec Baldwin), who wants to see the team destroyed.

99 Homes is the story of an unemployed construction worker (Andrew Garfield) desperate to protect his family. When they are evicted from their home he is willing to do anything to get it back. He accepts a job from the cold-blooded realtor (Michael Shannon) behind his eviction and becomes part of the same world that set out to ruin him.

Quentin (Nat Wolff) is a nerdy teenager leading a boring life and that's the way he likes it. That is, until his neighbor Margo (Cara Delevigne) proposes they go on an all night adventure to enact a revenge plot against her boyfriend. The result is Quentin having what is probably the best night of his life. Suddenly Margo mysteriously disappears, leaving behind a trail of clues for Quentin to decipher. Paper Towns is based on the bestselling novel by John Greene.

Joe Dirt 2: Beautiful Loser is the sequel to the 2001 comedy Joe Dirt. This time Joe (David Spade) is thrown back in time by a storm and must fight to ensure his past doesn't ruin his future.

The Good Dinosaur takes place in a world where dinosaurs aren't extinct. When Arlo, an energetic Apatosaurus sets out on an adventure, he develops an out-of-the-ordinary friendship with a human.

In American Ultra, small town stoner Mike Howell (Jesse Eisenberg) learns about his past as a highly trained government agent. When his girlfriend Phoebe (Kristen Stewart) becomes a target in an operation set out to eliminate him, he must use his skills to save her.

Cop Car is a thriller centered around two young boys who take an abandoned police cruiser on a joyride. What they don't know is that the car belongs to the sheriff (Kevin Bacon), who has stashed someone in the trunk. The sheriff must now track down the only two people who know his secret.

Legendary chess champion Bobby Fischer (Tobey Maguire) and his match with world champion Boris Spassky (Liev Schreiber) are featured in the drama Pawn Sacrifice.