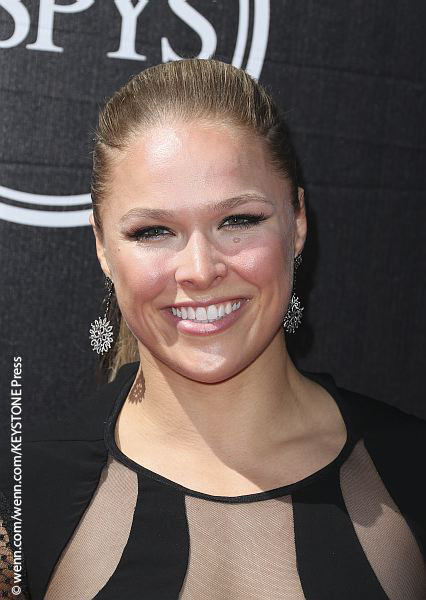 MMA superstar Ronda Rousey has been getting her fair share of attention in Hollywood recently, after having established herself as the greatest female fighter in the sport before making the transition to acting in movies such as Furious 7 and Entourage.
Recently Lance Corporal Jarrod Haschert posted a video online inviting Ronda to attend the upcoming Marine Corps Ball as his date.
The video has been getting a lot of attention, and several media outlets have publicized his request.
When she was asked recently by TMZ if she had seen the video, Ronda said she had, but "didn't know how to hit him up and say, yeah, I want to go with you."
Ronda added, "He needs to find dates for my girls, and then we'll all go."
When TMZ broke the news to Jarrod, he was thrilled. When told he needed to find dates for her friends, Jarrod grinned and said, "I'm pretty sure I can do that." ~Greg Chisholm