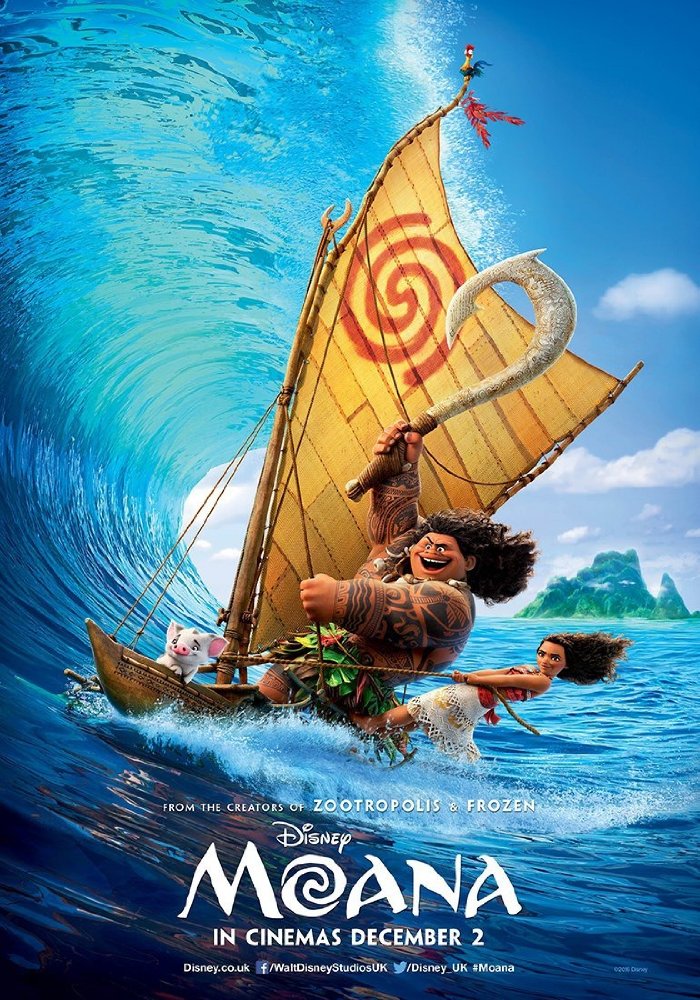 Without any serious new threats to her reign over the box office standings, Moana has taken advantage of the opportunity to make (more) waves this weekend.
The animated Disney film, heralded for being the first of its kind to bring the story of a Polynesian princess to the screen, brought in $28.4 million this weekend to add to its $81.1 million debut showing from last weekend. Her water parting profits now amount to $119.9 million. Powered by the voices of Dwayne Johnson and Auli'i Cravalho, the 5-star rated picture looks to stay afloat for weeks to come.
Fantastic Beasts and Where to Find Them repeated its second place finish from last weekend with a $18.5 million haul. The film, which is made magical by the work of Eddie Redmayne and Katherine Waterston (and a few curious creatures), is in its third weekend of release and now has $183.5 million in its pocket domestically and over $600 million globally. Tribute.ca users have taken out their wands and given the Harry Potter spinoff movie 3.5 stars.
Earlier this week, Amy Adams picked up the Best Actress win from the National Board of Review for her work in Arrival, besting frontrunners Natalie Portman (Jackie) and Emma Stone (La La Land). Whether or not her victory helped the 3.6-star rated Denis Villeneuve movie at the box office this weekend will remain a mystery, but it certainly didn't hurt. The sci-fi film, which is in its fourth weekend on screens, scooped up $7.3 million to bring its total to $73.1 million.
Hollywood heavyweights Brad Pitt and Marion Cotillard lend their talents to the WWII drama Allied, which is in its second weekend of showing and generated $7.1 million at the box office this weekend. The Robert Zemeckis film has a 4-star rating on Tribute.ca and now has $28.9 million to its name.
After unseating Iron Man to become Marvel's most lucrative single character debut, Doctor Strange used his mystical powers to rake in $6.5 million this weekend. Led by Benedict Cumberbatch, the film is a favorite among Tribute readers, apparent with its 4-star rating. It's in its fourth weekend of release and has a towering total of $215.3 million in the bank. ~Matthew Pariselli