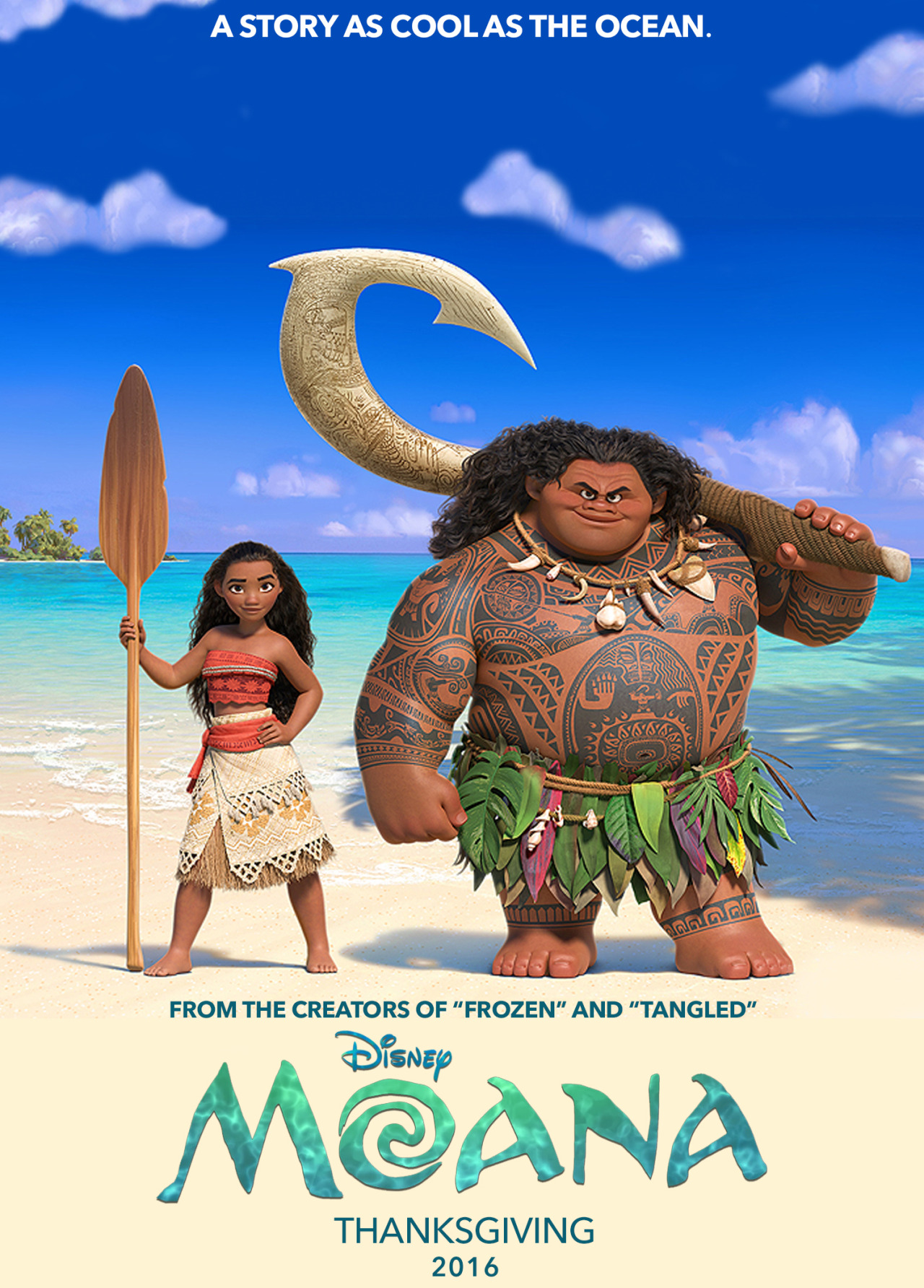 Disney fans lost their minds when the stunning teaser trailer for Moana hit the web earlier this week. And for good reason — the animated adventure comes from the same guys who wrote and directed the classics The Princess and the Frog (2009), Aladdin (1992), and The Little Mermaid (1989), and tells the never-before-told story of a young Hawaiian princess destined to travel the world as a navigator.
But Moana isn't the only highly anticipated flick moviegoers can get a taste of — the classic reboot Ben-Hur debuted its epic second trailer this week, followed by the animated feature Pete's Dragon and its fun-filled first trailer.
Don't stop there! We've got plenty more brand-new trailers for you to check out below:
1.) Moana
2.) Ben-Hur
3.) Pete's Dragon
4.) Collide 
5.) Tulip Fever
6.) Kevin Hart: What Now?
7.) Almost Christmas
Moana- Moana (voiced by Auli'i Cravalho), the feisty teenage daughter of a chief, sails off across the open Pacific ocean on an epic adventure to save her people. Joined by the energetic, less-than-humble, once-powerful demigod Maui (voiced by Dwayne Johnson), Moana discovers her own identity on the mission, which also pits her against impossible odds and enormous monsters.
Ben-Hur- Judah Ben-Hur (Jack Huston) has endured five years as a slave before being in a shipwreck and washing up on shore. Having grown up as a member of one of the most respected families in Jerusalem, he's finally able to return. He seeks justice for the wrongs done to himself and his family by his childhood friend, a Roman named Messala (Toby Kebbell), who had Judah's mother and sister imprisoned.
Pete's Dragon- Pete (Oakes Fegley), a 10-year-old orphan, runs away from his abusive adopted family and goes to live in the woods, where he becomes almost feral. There he meets a dragon named Elliott, who becomes his closest friend and protector. A forest ranger (Bryce Dallas Howard) spots Pete and tries to bring him in, initially worried for his safety but then curious about his claims of befriending a dragon. With the help of her father (Robert Redford), Grace tries to get to the bottom of Pete's unbelievable story and his mysterious friend.
Collide- When Casey Stein's (Nicholas Hoult) girlfriend Juliette (Felicity Jones) needs a $200,000 kidney transplant, he feels he has no choice but to go back to work for eccentric drug smuggler Geran (Ben Kingsley). Casey is assigned a dangerous mission to overtake a truck filled with drugs. It goes wrong and he finds himself beaten up by the enforcers of a powerful crime boss – Hagen Kahl (Anthony Hopkins) – whose drugs he tried to steal. Casey manages to escape, which enrages Kahl. In retaliation, the criminal has Juliette kidnapped and threatens to kill her. Casey goes to great lengths to save Juliette's life in the action thriller Collide.
Tulip Fever- During the tulip mania of 17th century Amsterdam, Dutch artist Jan Van Loos (Dane DeHaan) is commissioned by Cornelis Sandvoort (Christoph Waltz) to paint a portrait of his lovely young wife Sophia (Alicia Vikander) in the period drama Tulip Fever. As it turns out, Sophia is not in love with the much older man, but as a young orphan in a monastery with no prospects, felt she had no other choice. When Sophia and handsome young Jan meet, they fall passionately in love and have an affair that complicates matters for both of them.
Kevin Hart: What Now?-  In the follow-up to 2013's Let Me Explain—the third highest-grossing live stand-up comedy movie of all time— Kevin Hart once again takes center stage, this time in front of 50,000 people at Philadelphia's Lincoln Financial Field in Kevin Hart: What Now?.
Almost Christmas- In the family comedy Almost Christmas, a lonely patriarch (Danny Glover) whose beloved wife just passed away asks his family (Mo'Nique, Kimberly Elise, Gabrielle Union) for just one gift for the holidays – to spend five days under the same roof without killing one another.