Moana producer Osnat Shurer talks about the film's success
By Tribute on March 7, 2017 | Leave a Comment
Moana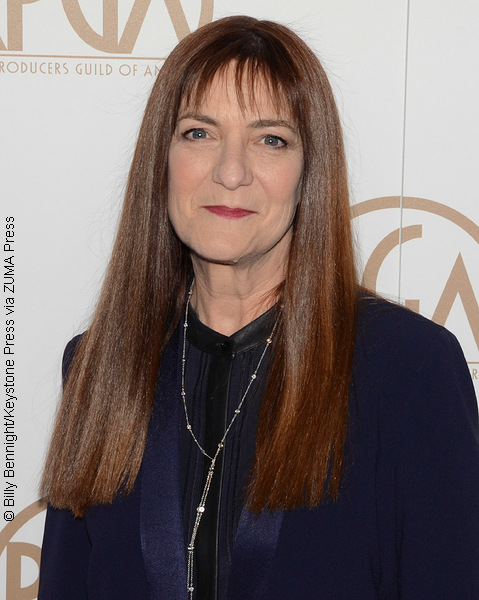 , Disney's newest animated feature, tells the story of a brave young girl who must go far beyond the boundaries she's known to discover who she really is. The film was nominated for  many awards, including two Golden Globes and two Oscars.
We spoke with the film's producer, Osnat Shurer, about why she wanted to work on the film, and what to expect next from Disney (a Moana sequel, perhaps?) ~Ashleen Grange
Congratulations on all of the recognition Moana has received since its release! Now that awards season is over, how are you feeling?
Tired (laughs). It was beautiful. We had an incredible few weeks; we led right from promoting the film into awards season, and so it was one continuous celebration of the movie. We work on these films for four to five years, and the moment we start to share it with the world, and people have their own relationships with these characters, it's a magical moment for all of us.
So it was an incredible time, and for me it was my first nomination so it was very exciting!
What compelled you to want to work on Moana?
There were a number of factors for me. One of course, was working with Ron Clements and John Musker – they are like gods in our world. They created The Little Mermaid, Aladdin, Hercules, you name it! So there was something really special working with such masters. For me, the opportunity to make a film with a strong female protagonist who has to go out and save her world, whose strength comes from within herself, and who is a balanced, whole person, with passion, and strength. Who had a deep love for her family and her roots; to me, that was irresistible.
To add to that, the Pacific Islands, and what we've learned about these cultures, the people we've met, and the wonderful histories they have. It was our chance to help celebrate that. OK, now you throw in Lin-Manuel Miranda, Opetaia Foa'i, Mark Mancina — we're making a musical with the best people in the world. What's not to love?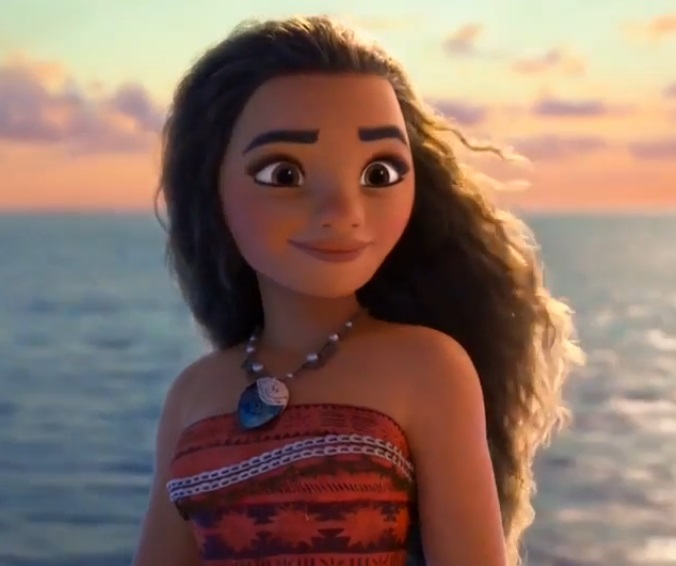 As a producer, can you give us some background on your involvement in making the film?
The bottom line is that I and the directors are responsible for the film. Everything from conceiving it, to getting it out on time, with a happy crew, and of course budget, casting, testing, and putting together the team. All of these things sit squarely with the producer.
I have an associate producer, production manager, and some really strong people helping me on the production side. And of course, a very strong creative team. The producer is where these things come together. Getting all of the right teams together in the right place at the right time, moving the story forward, and moving the process forward. But, also allowing for our process, which is to constantly refine, makes for a balance that has to be rethought daily, and it's a lot of fun.
Sounds like a lot of work!
Yes, it is a lot of work. But it is so much fun. You work with some of the best people in their different disciplines, and add to that the music and post-production, and there's also a whole level of technology that is being created for the film. There are so many talented people that you get to work with, that it is just a joy. It is inspiring everyday.
The film showcases a different culture that is rarely seen in mainstream entertainment. With Moana's success, do you think that we will see more recognition for underrepresented groups?
I hope so. We went to the Pacific Islands on our research trip, and we were just so fascinated with the world, and with the little bit of mythology that we had read. On this trip, we really spent time with people, sitting in villages with the elders, children, and academics, and going out sailing as well. We came back with such a deep appreciation for the culture, for the history, for the beauty of the people, and for the rhythms and the harmonies. So right then, we made the decision together that we really wanted to celebrate the culture; to bring forward its beauty, its subtlety, its wonder, its history – it is became kind of a touchstone for us.
We met an elder in Mo'oera who said to us, "For years we have been swallowed by your culture. For once, can you be swallowed by ours?" We took this very seriously. There were so many things we learned from them, that I think are important for us all to learn, that we hope made it through to the film. That nature, the ocean in particular, is alive and sentient, and that the ocean connects us all. That you need to know your mountain, that you need to know everything that came before you in order to know where you are standing. That through a relationship with nature, you can find your way. Those are deep and incredible things to learn, and there are so many cultures with beautiful messages yet to be celebrated by us all. It makes me very excited.
You have experience working on animated short films. Was there anything that surprised you, or that you learned while working on a full-length feature?
It takes a lot longer, it turns out!  When you come from the short film medium, you think, "Oh, I am going to have 80-90 minutes to tell a story, plenty of time!" It turns out that whatever length you go, your story always wants to be longer, and more complex, and a lot of the refinement we have to do is simplifying and then letting go. Some of the scenes that you think have to be in the movie, they really don't have to be in there. It turns out you have to let go just as much in feature length as you do in short film.
Would you ever consider working on a live-action film? 
I came from live-action before Pixar, so for me, it is a natural transition between the two. They are very, very different. I used to think of myself as a live-action person, until the last five years, I fell so deeply in love with the animation medium. It is extremely complicated, and it's a crazy way to make movies! Everything that is up on that screen had to be thought about, discussed, researched, designed, created, and animated – you name it. So it is an insane way to make movies, and yet there is something so magical and lyrical in animation, that allows you to tell stories you may not be able to tell in live-action. And certainly, when it comes to music in film, I think animation and music are so beautifully compatible.
So I can see going back and forth, but I love my Walt Disney Animation Studios home, so that is where I am now.
What's up next for you? Can we look forward to a Moana 2?
(Laughs) The way we work with sequels is that the filmmakers get a little rest, and then come back into development, and  start to think about the next film, and where to set it. We take a lot of time with that. Our slate is pretty solid and robust, and we need that time in development to really find out where we want the next story to be. That carries you through these four or five years once you get into the process of making the film. It depends on if the filmmakers in development say, "Oh my god, we have this compelling story we have to tell in the Moana world!" It is not so much about if the film was successful [financially]; it comes from the inside. So in terms of sequels, who knows?
For me, I'm going to take a little break. Then I'll come back, and see what would be the most helpful for the studio at that time.
Enjoy your well-deserved break, it was great speaking with you! Congrats again on all your success, and all the best.
Thank you so much!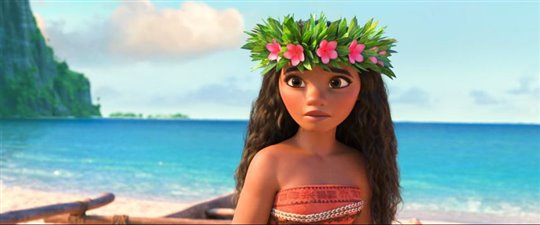 ---
---
---
Similar Articles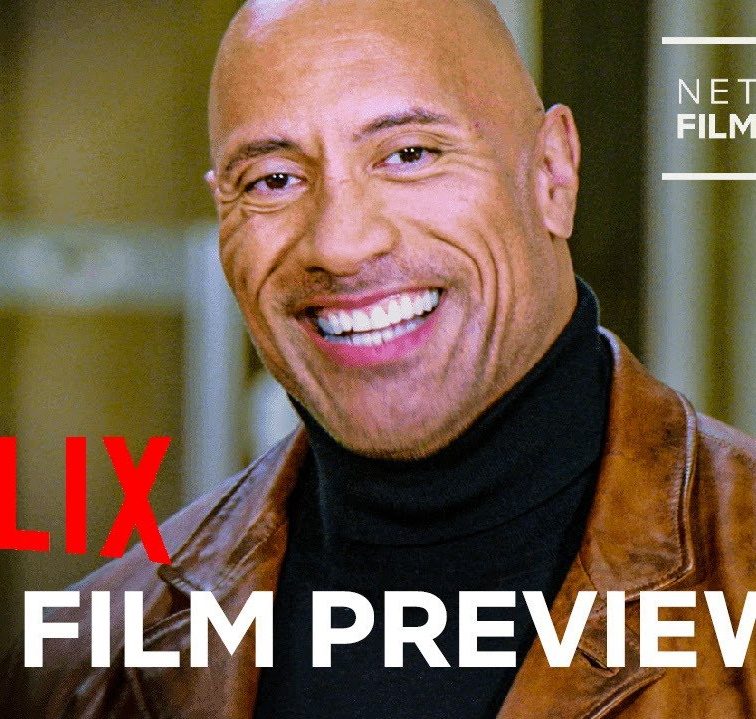 January 13, 2021 | 1 Comment
Netflix's 2021 film slate has been announced and it's stacked with A-list stars and big films. Check out Netflix's movie slate for 2021!
---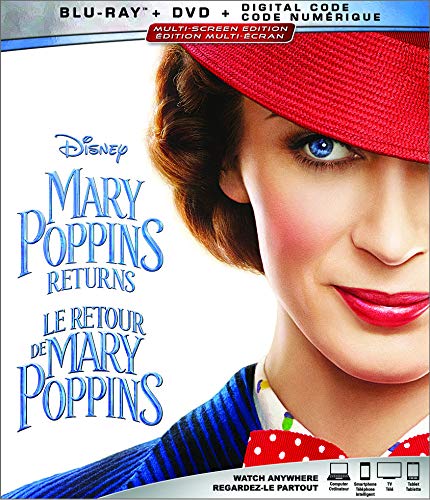 March 20, 2019 | Leave a Comment
Decades after the original film, Emily Blunt plays Mary Poppins in the sequel titled Mary Poppins Returns. Check out the film, now available on DVD and Blu-ray.
---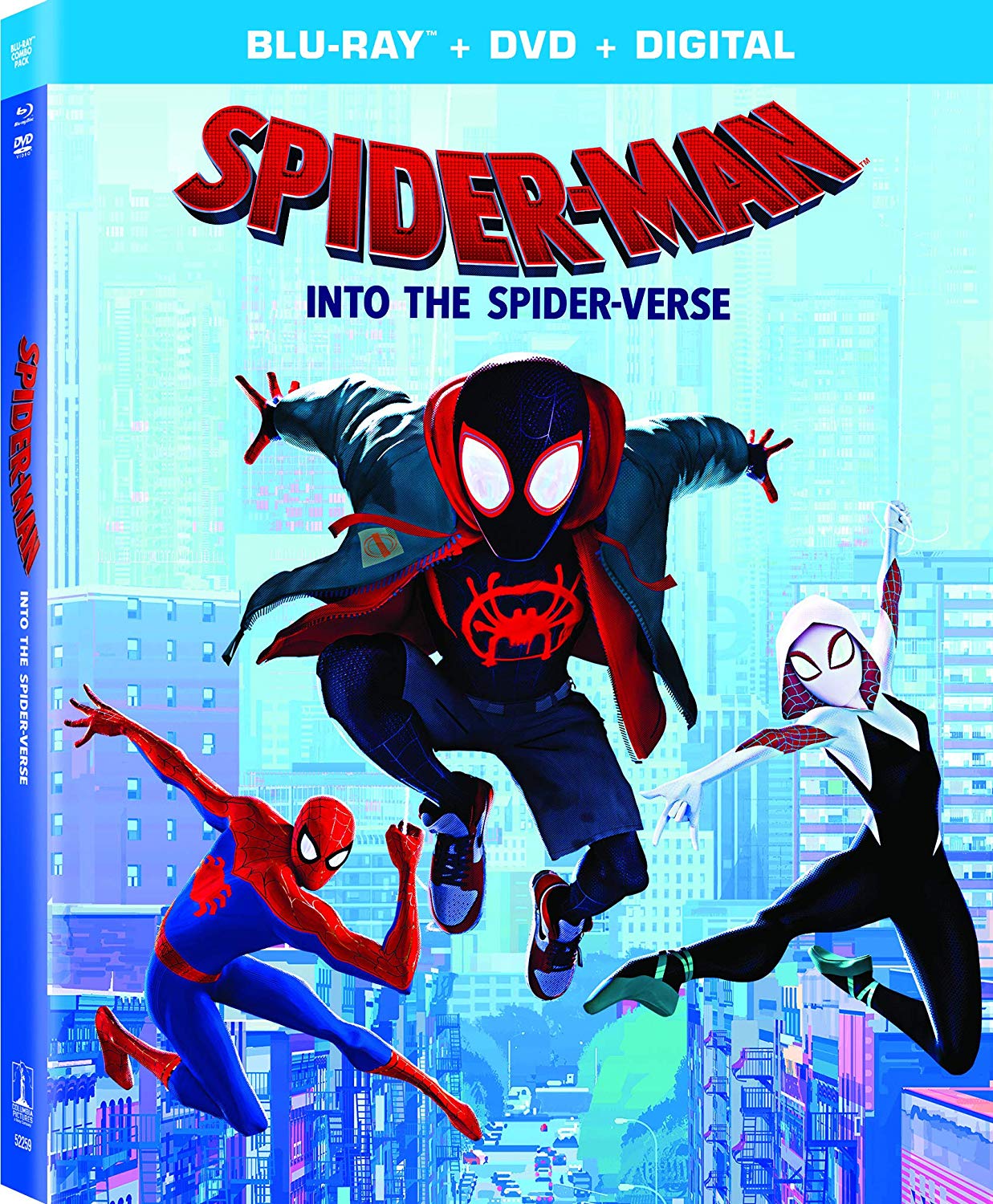 March 19, 2019 | Leave a Comment
Click here to see which new movies are releasing today on DVD and Blu-ray, including the animated Spider-Man: Into the Spider-Verse starring Shameik Moore!
---