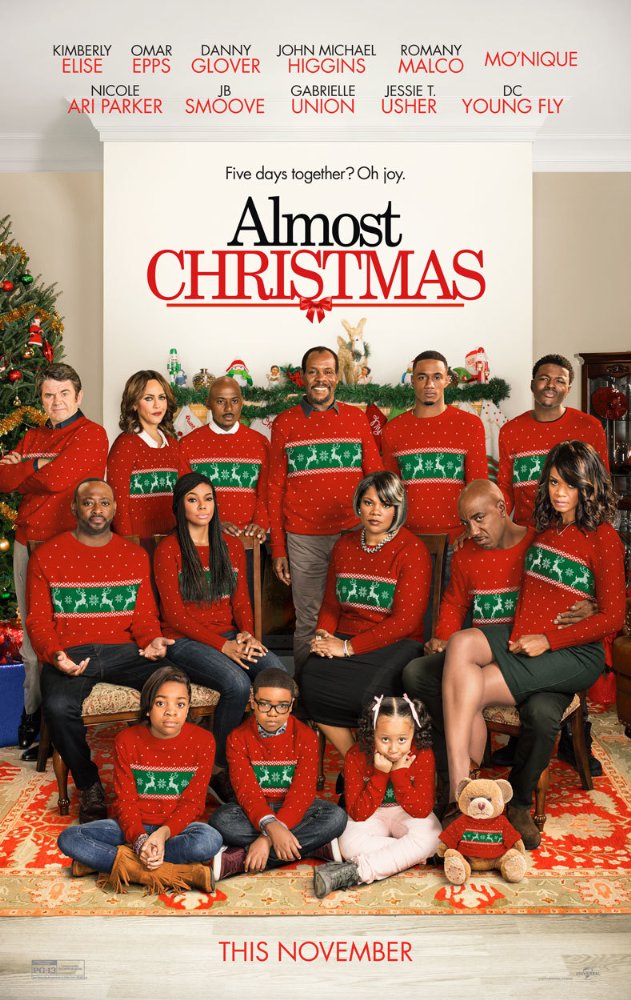 Pull out the decorations, wrap the presents and spike the punch — Christmas is approaching.
As the festive season nears, films hoping to capitalize on the holiday cheer roll into theaters. This year's list boasts fewer options than normal, but one cinematic offering is Almost Christmas. Thanks mostly to the comedic genius of Mo'Nique, viewers should find the time between busy shopping schedules and cocktail parties to indulge in the film.
Writer-director David E. Talbert's Almost Christmas is an ensemble dramedy that profiles a large, dynamic, middle-upper class family over the holidays in Birmingham. Following the death of family matriarch Grace, widower and retired mechanic Walter Meyers (Danny Glover) requests that his four starkly different adult children coexist under the same roof for Christmas and the handful of days leading up to it.
The children are Rachel, a single mother who's recently divorced and in law school (Gabrielle Union); uptight and successful dentist Cheryl (Kimberly Elise); consumed-by-his-work politician Christian, who's running for Congress (Romany Malco); and the youngest of the crew with a penchant for painkillers, football player Evan (Jessie Usher).
But it's not just Walter's four children who descend on the house with their baggage (literally and figuratively). Joining them are Rachel's wise, social media-savvy daughter Niya (Nadej Bailey); Cheryl's philandering, former basketball player husband Lonnie (J.B. Smoove); Christian's wife Sonja (Nicole Ari Parker) and children Cameron (Alkoya Brunson) and Dee (Marley Taylor); next door neighbor Malachi (Omar Epps), who harbors a deep-rooted love for Rachel; Christian's campaign manager Alan (John Michael Higgins); and the cream of the crop, diva Aunt May (Mo'Nique), who's a backup singer for global superstars.
The picturesque, merry Christmas that Walter envisioned is predictably taken out to the trash with burnt casseroles and broken Santa Claus lawn ornaments. Feuds are refueled and rivalries are reignited, but laughs are elicited from viewers along the way. Almost Christmas mixes its comedic moments with the warm, fuzzy sentiments characteristic of traditional holiday films so that by the time sweet potato pie is shared by all, fractured relationships are mended.
The performances delivered in Almost Christmas are mostly convincing, but it's Mo'Nique who is the shimmering star atop the tree and the unchallenged focus of every frame. She demonstrates expertise in the art of comedic timing, a skill that's especially impressive considering her dramatic, Oscar-winning turn as the abusive and malicious Mary in Precious (2009).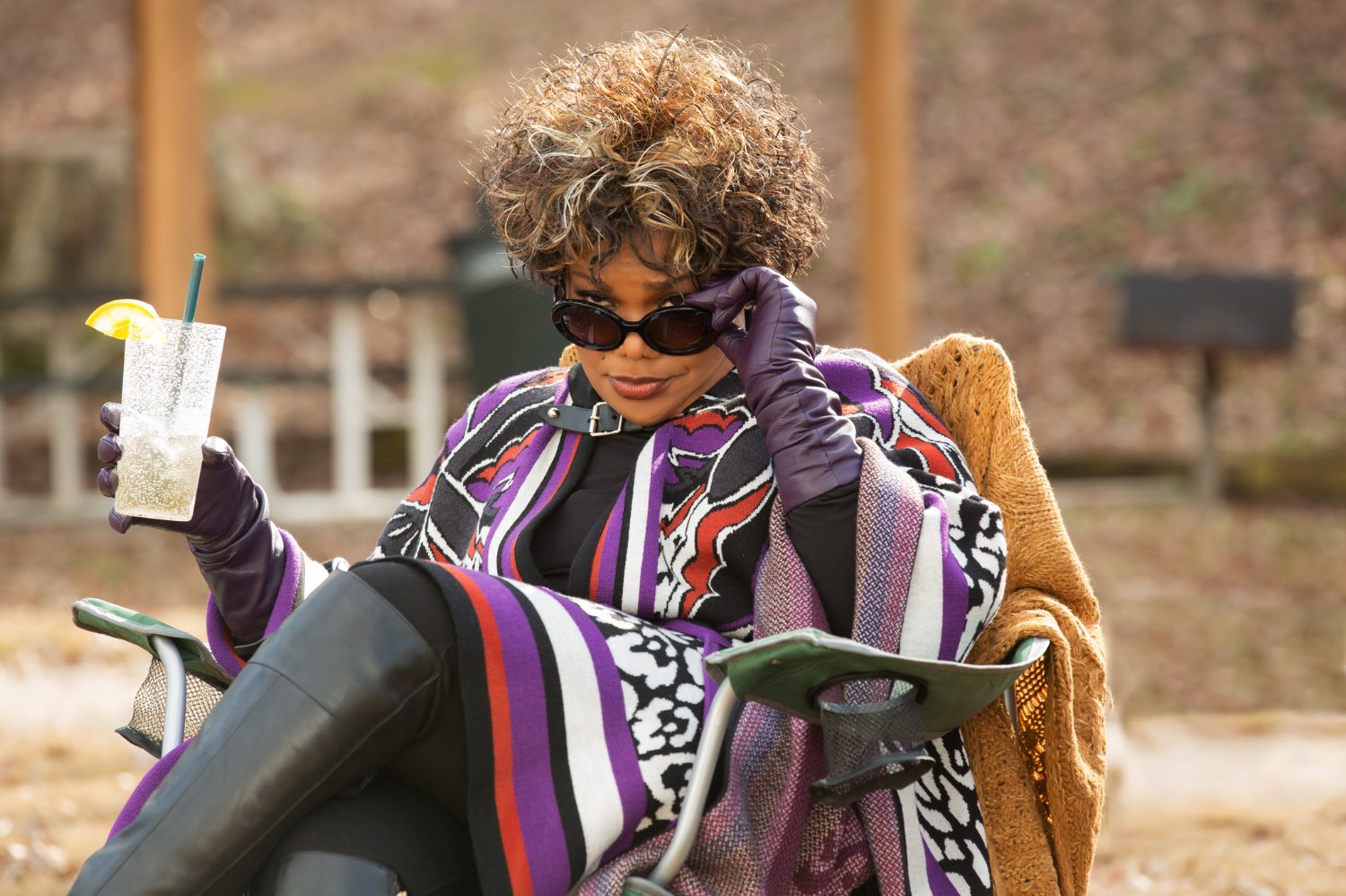 From the moment her stiletto hits the pavement as she's exiting a luxurious car near the film's beginning to the uproarious outtakes that roll with the end credits, Aunt May commands attention. She's unfiltered, hilarious, boozy and boisterous, and there never seems to be enough of her (Mo'Mo'Nique!). At one point, while taking a break from sipping her drink to address a friend of Evan's (DC Young Fly) who shows a visible interest in her, she says, "I got vibrators older than that child!" It's a lewd line that immediately puts a smile on the characters who hear it and the audience fortunate enough to watch Mo'Nique deliver it.
Other actors who deserve mention for their poignant efforts are Danny Glover, Romany Malco, Jessie Usher and Alkoya Brunson.
There are a few holes in David's screenplay, but he warrants praise for crafting two particularly pleasing scenes. The first occurs in the kitchen as the Meyers crew convenes to make a meal. The ladies get sidetracked by Dazz Band's "Let it Whip" playing on an iPod and break out in dance, only to be joined by the men shortly after. Watching this multi-generational family dance-off, where members get low and feed off of each other's rhythmic energy, is a feast for the eyes on any occasion.
The second scene is served up towards the end of the film at the much-anticipated Christmas dinner. The entire family is huddled around a large table and as dishes get passed around, drama that's been cooking far longer than the food erupts. Secrets are divulged, children are cast away from the bickering and a gun is drawn. But there's an overarching humorous tone to the scene and the action is tightly stitched to keep the viewer fully immersed.
The music that gives Almost Christmas an added layer is a welcome change to that often employed by holiday films. Songs by The Four Tops, The Commodores, Slick Rick and Etta James occupy real estate on the soundtrack, meaning there's (thankfully) no room for a painful version of "Jingle Bells" or "Silent Night" to suffer through.
Almost Christmas also has few surprise presents under its tree in the form of cameos. Keri Hilson portrays Jasmine, a supermarket clerk with a naughty holiday gift for Lonnie; legendary songstress Gladys Knight plays a volunteer at a homeless shelter; and Grammy-winning singer Monica steps into uniform as a waitress who serves Evan breakfast.
Blending the physical comedy of National Lampoon's Christmas Vacation (1989) and the tenderness of The Family Stone (2005), Almost Christmas is an engaging, charming package worth unwrapping. It's formulaic to a degree and relies on clichés to tug on heartstrings in a few spots, but viewers ultimately leave the theater entertained and prepared to conquer their families' (dreaded) Christmas gatherings with a sense of humor…and a desire to arrive alongside Aunt May.
If you've been bitten by the festive bug and seen Almost Christmas, click here to rate/review it. ~Matthew Pariselli