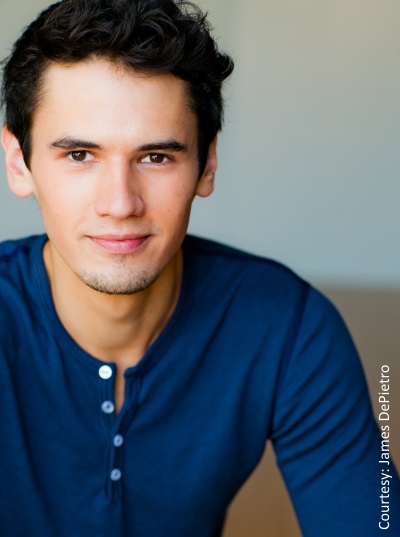 We chatted with Monty Geer who plays the sassy character Cole on the TV series Awkward. With the final season on air, we caught up with the actor to know more about the final season, whether he is as mischievous as Cole and what he will be doing next.
How similar are you to Cole?
I definitely don't hate everything like he does. I'm a pretty happy person. We have the same sarcasm but I don't dress like he does.
What was it like playing such a dynamic and mischievous character?
It's so much fun because I'm able to say anything at all because my character is so offensive and crazy. Every scene I'm in I just have to think what's the weirdest thing I can do, like I can only wear a bow tie in this scene. I just have complete freedom.
What can you tell me about season 5?
The first half is all the way up to graduation and the second half is a year later. And then we have prom and we have yearbook. We definitely come back a lot to cause some mischief.
You and Evan have this great onscreen chemistry! What can we expect from Cole and Theo in the new season?
We are still best friends but Cole gets a boyfriend and Theo feels like Cole has betrayed him even though we don't have romantic chemistry between us. He thinks boyfriends are lame. I added a third wheel to it.
What's the best prank you've ever played?
In college, I froze my best friend's dress shoes. (Laughs) They were in a freezer and when he came back to go for an event, he had to stick his feet in his freezing shoes. He hated that.
What are you going to miss most now that the series is coming to an end?
The cast is something I'll miss a lot. Everyone is so hilarious. Also, the complete freedom I had, like I could pitch any idea like, "Hey, Can I stand on a chair in the background drinking or something?" I got to improvise how we delivered the lines, which was cool.
I read that you wrote jokes for Late Night with Jimmy Fallon – that's pretty neat! And even Celebrity Roast – how did that come about? 
I was interning for Jimmy Fallon and every night I emailed the jokes based on a premise and by 8 a.m. I had to send them in. So as I was delivering copy in the morning I was writing jokes on my phone. Celebrity Roast was also really cool. I wrote jokes for James Franco, Rosie O'Donnell and others.
Now that Awkward has wrapped up – what's next for you?
I'm writing a couple of pilots right now. I want to do something like those guys who write their own episodes and star in them.
Thank you for chatting with us and wishing you all the best!
Thank you!
~Marriska Fernandes