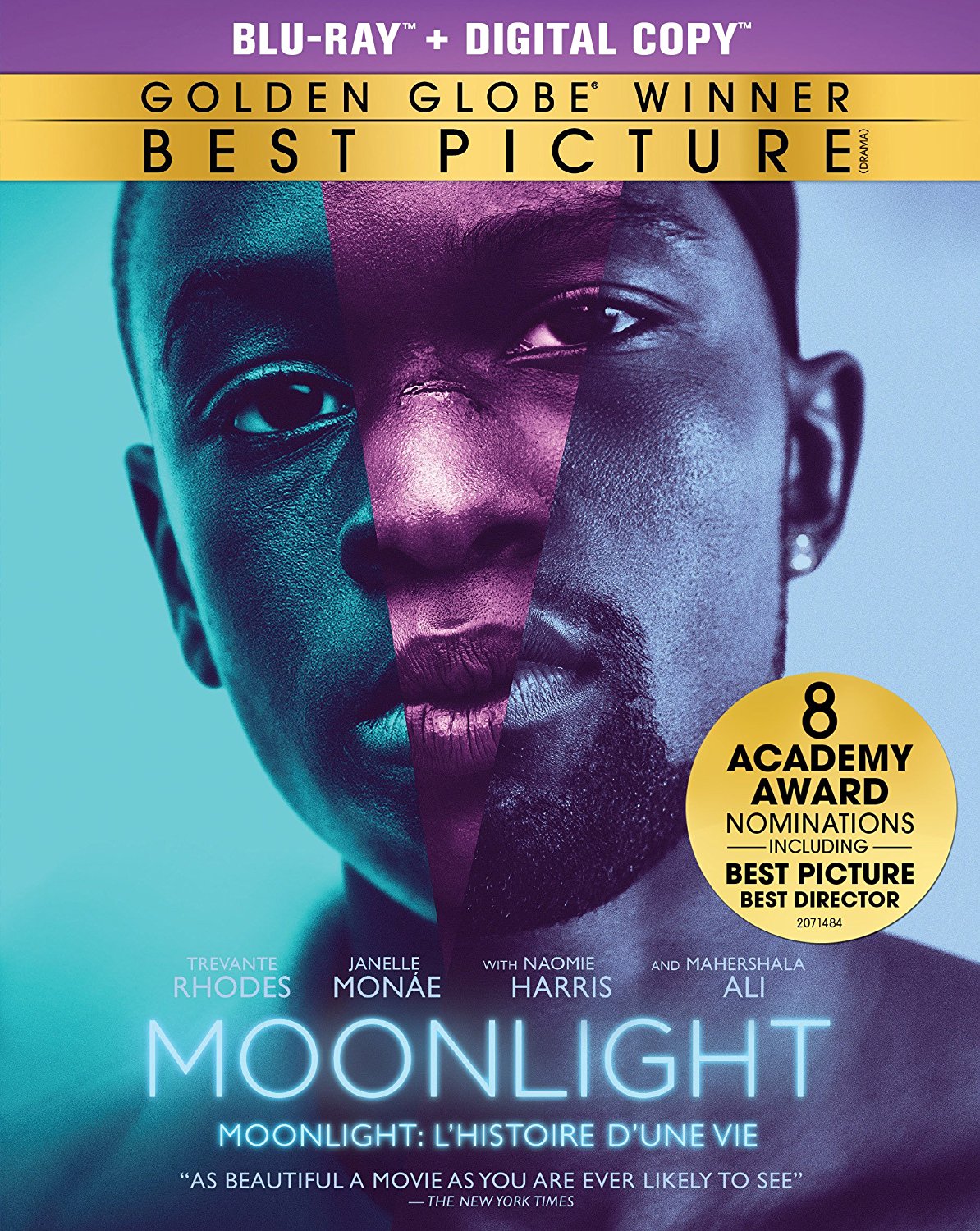 The most powerful country in the world recently elected a president whose administration is segregating racial groups and striving to reverse every advancement made by the LGBTQ community in the last few decades. These facts alone makes Barry Jenkins' Moonlight a significant, timely and essential film.
Moonlight is based on Tarell Alvin McCraney's play In Moonlight Black Boys Look Blue. It intersects universal themes of sexuality, identity and masculinity as it chronicles three stages of one African-American man's life — childhood (a chapter titled "Little"), adolescence ("Chiron") and early adulthood ("Black"). It's an impassioned, poetic and poignant portrait of a life, and one that's underrepresented on screen.
The film begins in impoverished Miami by introducing the audience to a young boy named Chiron (Alex Hibbert). He is frequently referred to as Little by his peers, hence the chapter's title. Little is tormented and scrutinized for his slight stature, but also targeted for something his schoolmates pinpoint in him but something he himself doesn't detect. He's further isolated by his neglectful mother Paula (Naomie Harris), who, despite an increasingly crippling drug addiction, also spots Little's difference.
Withdrawn, alone and unsure, Little encounters local drug dealer Juan (Mahershala Ali), who slips into the role of surrogate father. Juan offers Little a reprieve from the chaos and uncertainty of the outside world. Welcoming, accepting and nurturing, he is also accompanied by his warm and encouraging girlfriend Teresa (Janelle Monáe). It's in this first third of the film, and in the security of Juan and Teresa's presence, where Little begins his search for himself.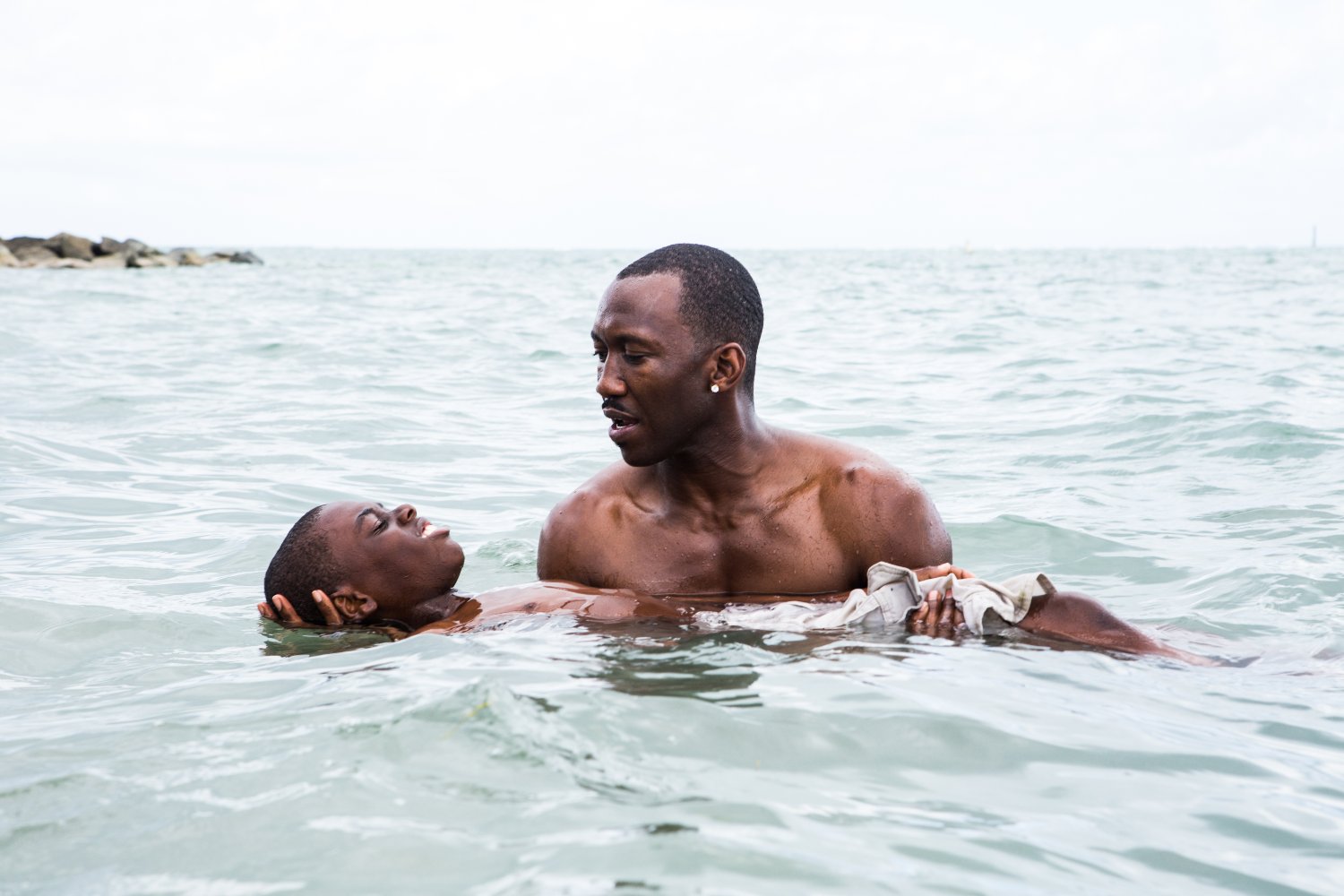 The second chapter follows Little as an adolescent. He now goes by his birth name, Chiron (Ashton Sanders). Chiron's relationship with Paula has become more strained as she has succumbed to the stranglehold of her crack addiction. Gay, or at least perceived that way by his peers, Chiron is also easy prey for bullies. His "otherness" and deeply reserved demeanor make him vulnerable.
But his sense of self blooms. While on a beach under a starry night sky, feet from purifying waters, he engages in an act of intimacy with his one friend Kevin (Jharrel Jerome). It appears amidst the pressures around him, there's hope he may accept himself.
The final chapter of Moonlight profiles Black, the 20-something iteration of Chiron (Trevante Rhodes). He has hardened and subscribed to the identity imposed on him by society. He perfectly embodies the physicality of "masculinity" — hulking, his biceps bulge and his ab muscles protrude. Living in Atlanta, he visits Paula in a rehab center and deals drugs for a living.
However, he returns to Miami when a call from Kevin (André Holland), whom he hasn't seen or spoken to in several years, beckons him. The men reunite and Black's identity and future are questioned.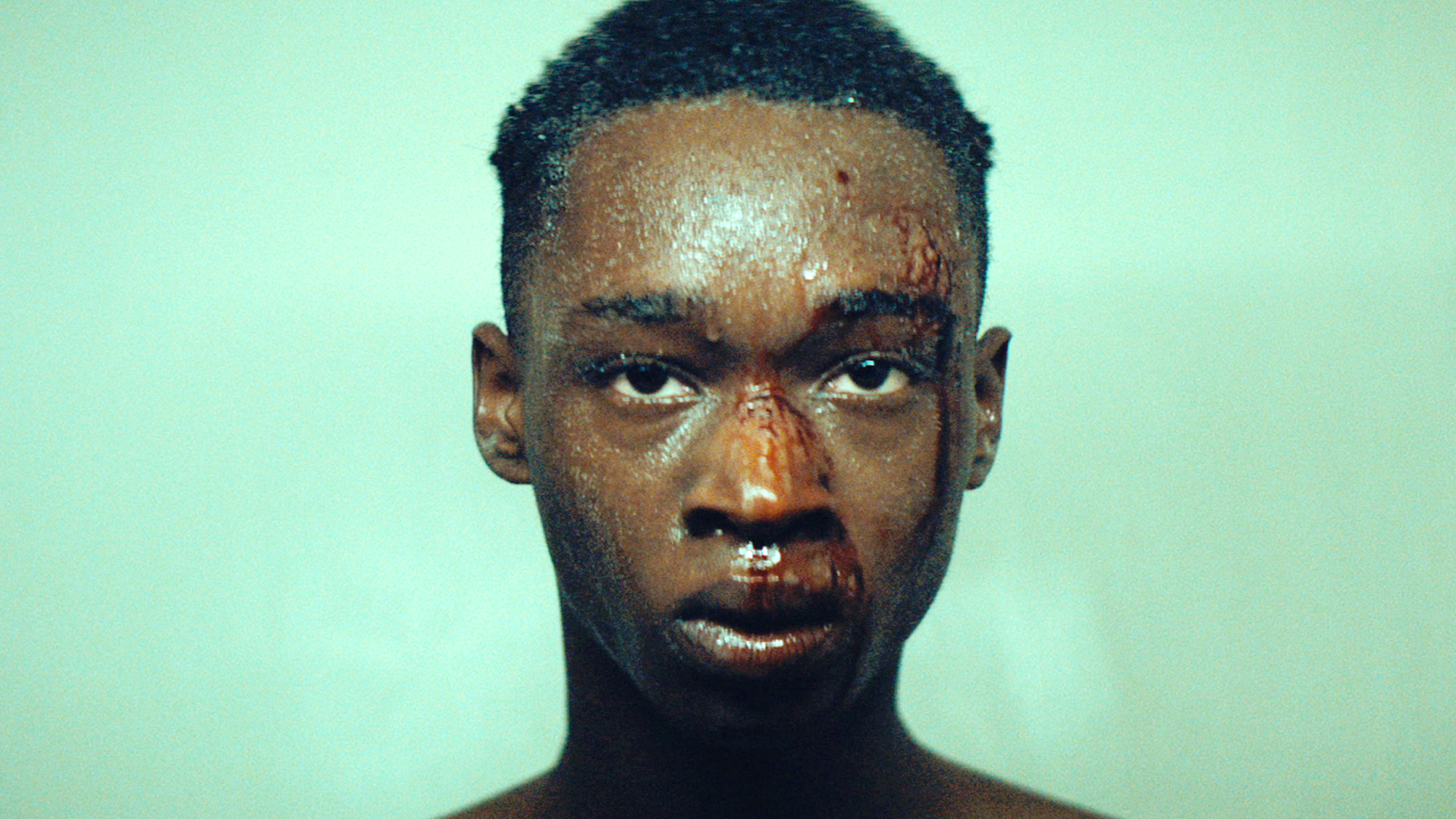 Bracing, brave and beautiful, Moonlight is a staggering work of art. It attacks prejudices, stigmas and stereotypes that society perpetuates. It depicts the detriments of enforced standards and expectations, and gives a voice to countless stories previously untold.
Addressing the performances of the film is no easy task as all of them elevate the narrative. Alex Hibbert as Little is heartbreakingly haunting, needing few words to convey the despair and desperation of a lost child. Mahershala Ali is enigmatic and tender as Juan, a performance worthy of the 2016 Best Supporting Actor Oscar. In her first acting role, Janelle Monáe brings charm and honesty to the screen as Little's true caregiver.
As Chiron, Ashton Sanders summons a quiet rage and resentment that makes the audience hungry for his next role. As Chiron's friend Kevin, Jharrel Jerome is entirely convincing.
Trevante Rhodes and André Holland are electrifying as Black and Kevin in the closing third of the drama. They imbue their performances with sincerity, sensitivity, strength and compassion. They make the final scene of the film one of this year's most charged.
The only actor to appear in all three chapters of Moonlight is Naomie Harris as Paula. In an Oscar-nominated role, she proves herself to be a fierce acting force. She elicits much scorn throughout the film, but reveals a soft spot in Paula near the finale that shockingly incites sympathy.
Aside from directing Moonlight, which is his second project after his debut Medicine for Melancholy (2008), Barry Jenkins took the reins on writing as well. For the latter duty, he nabbed an Oscar in the Best Adapted Screenplay category. His writing is authentic, insightful and multi-layered, and adds to Moonlight's immersive quality.
The score by Nicholas Britell and cine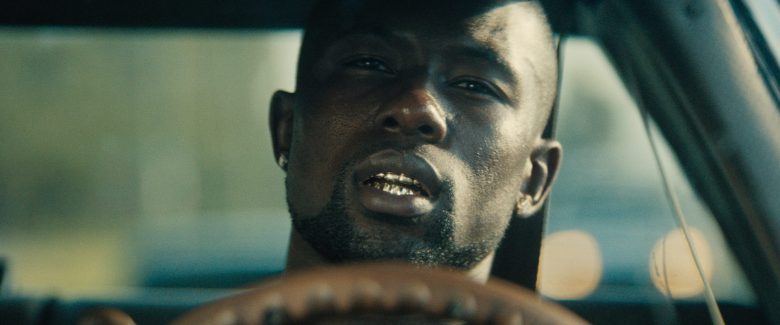 matography by James Laxton complement the raw emotion of the story. Britell's sad composition and Laxton's striking imagery are Oscar-worthy.
Moonlight is the Best Picture of 2016. It's also the first Best Picture winner helmed by an African-American director, the first Best Picture winner with an all-black cast, the first Best Picture winner driven by an LGBTQ story, and the lowest-budget Best Picture winner ever. It's a subtle and stirring film that showcases a character whose true self contradicts traditional notions of black masculinity, and in urgent, political times as these, that's a crucial life to illuminate.
Special features:
* Audio commentary with Barry Jenkins
* Ensemble of Emotion: The Making of Moonlight features several interviews with the film's key players. Barry reveals he and Tarell Alvin McCraney grew up in Miami only blocks apart, but never met, and comments on the central character's changes throughout the film. Interestingly, he also says Trevante Rhodes originally read for the part of Kevin. Janelle Monáe and Trevante speak to the themes of Moonlight while Alex Hibbert chats about wanting more dialogue for Little. Mahershala Ali praises Barry's work and comments on acting with Alex, whom he says seemed like "a seasoned actor." Ashton Sanders shares how he related to Chiron "on many levels" as his mother was also a drug addict and he was bullied in school as well.
* Poetry through Collaboration: The Music of Moonlight explores Nicholas Britell's work. The artist says the Chariots of Fire score inspired him to get into composing music for films, and champions the beauty and subtlety of Barry's screenplay. He also says both he and Barry were equally inspired by hip hop as they were by Mozart.
* Cruel Beauty: Filming in Miami stresses the importance of Miami's essence in forming the basis of Moonlight. Barry dissects the sounds, feelings and images of the city, while Tarell Alvin McCraney explores the paradox of Miami's beauty and the harsh, hard realities of many of its inhabitants. Producer Dede Gardner also comments on the DNA of the city and the need to honor it throughout the film.
If you've seen Moonlight and wish to share your thoughts, click here. ~Matthew Pariselli