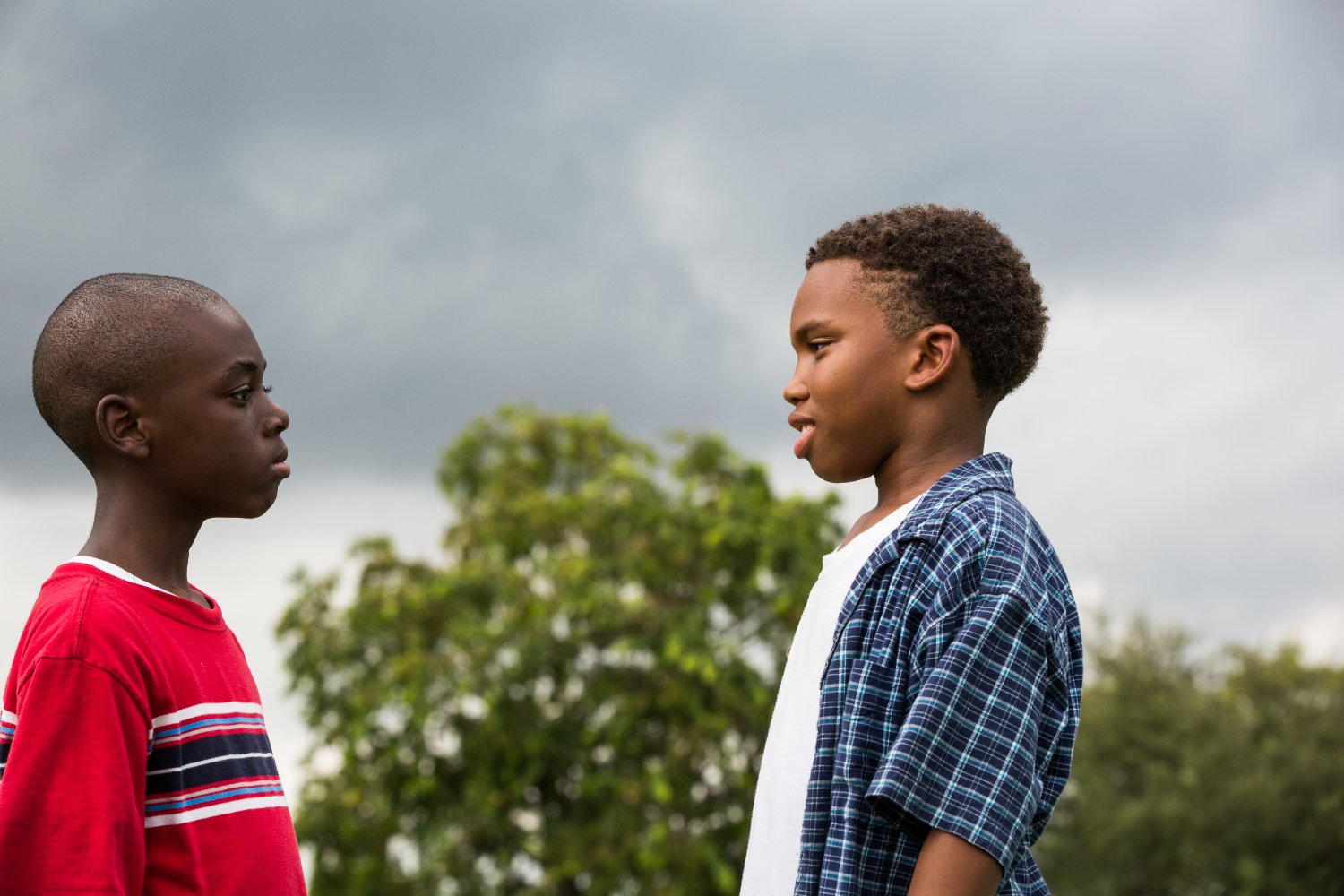 The Writers Guild of America Awards took place in Beverly Hills on Sunday, Feb. 19, honoring the top talent in writing for film, television, radio and video games. With the Oscars just around the corner, the WGAs could be a preview of what's to come next week.
Moonlight, an awards season front-runner, received the honor for best original screenplay, which was helmed by Barry Jenkins. The film beat out other nominees Hell or High Water, Loving, Manchester by the Sea, and perhaps its biggest competitor, La La Land, for the win.
Another Academy Award contender, Arrival, took home the WGA for best adapted screenplay. Interestingly enough, both Moonlight and Arrival are nominated in the best adapted screenplay category at the Oscars.
Small-screen WGA winners included NBC's This Is Us, which won in the episodic drama category. Donald Glover's hit show Atlanta, was awarded the best new series, and also won the prize in the comedy category.
See the full list of WGA winners below! ~Ashleen Grange
FILM WINNERS
ORIGINAL SCREENPLAY
Moonlight, Screenplay by Barry Jenkins
ADAPTED SCREENPLAY
Arrival, Screenplay by Eric Heisserer
DOCUMENTARY SCREENPLAY
Command and Control, Telescript by Robert Kenner & Eric Schlosser
TELEVISION AND NEW MEDIA WINNERS
DRAMA SERIES
The Americans
COMEDY SERIES
Atlanta
NEW SERIES
Atlanta
ORIGINAL LONG FORM
Confirmation
ADAPTED LONG FORM
The People vs. O.J. Simpson: American Crime Story
ORIGINAL SHORT FORM NEW MEDIA
"The Party" (The Commute)
ADAPTED SHORT FORM NEW MEDIA
"Part 4" (Fear the Walking Dead: Passage)
ANIMATION
"Stop the Presses" (BoJack Horseman)
EPISODIC DRAMA
"The Trip" (This Is Us)
EPISODIC COMEDY
"Kimmy Goes on a Playdate!" (Unbreakable Kimmy Schmidt)
COMEDY / VARIETY TALK SERIES
Last Week Tonight with John Oliver
COMEDY / VARIETY SKETCH SERIES
Saturday Night Live
COMEDY / VARIETY SPECIALS
Triumph The Primary Election Special 2016
QUIZ AND AUDIENCE PARTICIPATION
Hollywood Game Night
DAYTIME DRAMA
General Hospital
CHILDREN'S EPISODIC
"Mel vs. The Night Mare of Normal Street" (Gortimer Gibbon's Life on Normal Street)
CHILDREN'S LONG FORM
Once Upon a Sesame Street Christmas
DOCUMENTARY SCRIPT – CURRENT EVENTS
"The Choice 2016" (Frontline) (TIE)
"Inside Assad's Syria" (Frontline) (TIE)
DOCUMENTARY SCRIPT – OTHER THAN CURRENT EVENTS
Jackie Robinson, Part One
TV NEWS SCRIPT – REGULARLY SCHEDULED, BULLETIN, OR BREAKING REPORT
"Muhammad Ali: Remembering A Legend" (48 Hours)
TV NEWS SCRIPT – ANALYSIS, FEATURE, OR COMMENTARY
"CBS Sunday Morning Almanac" June 12, 2016 (CBS Sunday Morning)
RADIO WINNERS
RADIO DOCUMENTARY
Chernobyl: 30 Years Later
RADIO NEWS SCRIPT – REGULARLY SCHEDULED, BULLETIN, OR BREAKING REPORT
World News This Week
RADIO NEWS SCRIPT – ANALYSIS, FEATURE, OR COMMENTARY
Morley Safer: A Journalist's Life
PROMOTIONAL WINNERS
ON-AIR PROMOTION (TELEVISION, NEW MEDIA OR RADIO)
CBS On-Air Reel
TELEVISION GRAPHIC ART AND ANIMATION
The Real History of Cinco de Mayo
VIDEOGAME WINNER
OUTSTANDING ACHIEVEMENT IN VIDEOGAME WRITING
Uncharted 4: A Thief's End