Most anticipated movies of 2017 – Logan, Star Wars more
By Tribute on January 1, 2017 | 6 Comments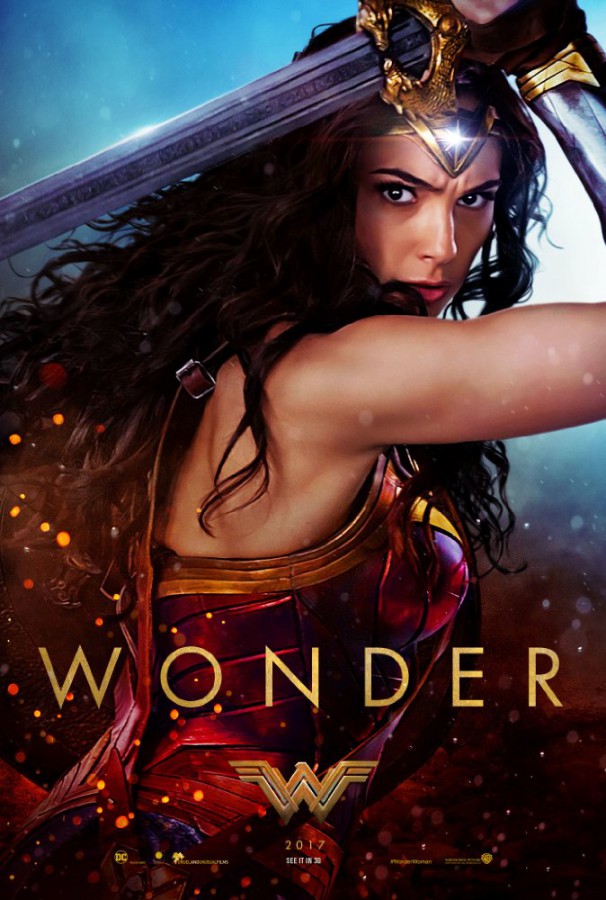 While 2016 offered up many great movies, this new year looks to be even better. From comedy to sci-fi to a plethora of superhero reboots and sequels, we can't wait for what 2017 has in store.
In anticipation of this great year in film, we've decided to single out 15 flicks that audiences are most excited for. Check them all out below:
Fifty Shades Darker – February 10
Start your 2017 off with a little (naughty) romance. Once again starring Dakota Johnson and Jamie Dornan as author E.L. James' star-crossed duo Ana and Christian, the steamy sequel follows the couple as they navigate their fledgling relationship through new obstacles, including a couple of jealous exes (Kim Basinger, Bella Heathcote).
The LEGO Batman Movie – February 10
LEGO and Batman? Sign us up. Directed by Chris McKay, the animated adventure The LEGO Batman Movie follows Bruce Wayne (voiced by Will Arnett in LEGO form) as he learns to work with others in order to save Gotham City from the Joker.
Logan – March 3
Logan a.k.a. Wolverine (played by Hugh Jackman) is back in less-than full form in Logan. In order to save the X-Men — and the world — from the maniacal Nathaniel Essex, Logan is forced out of exile by an ailing Professor X (Patrick Stewart) and a female wolverine clone.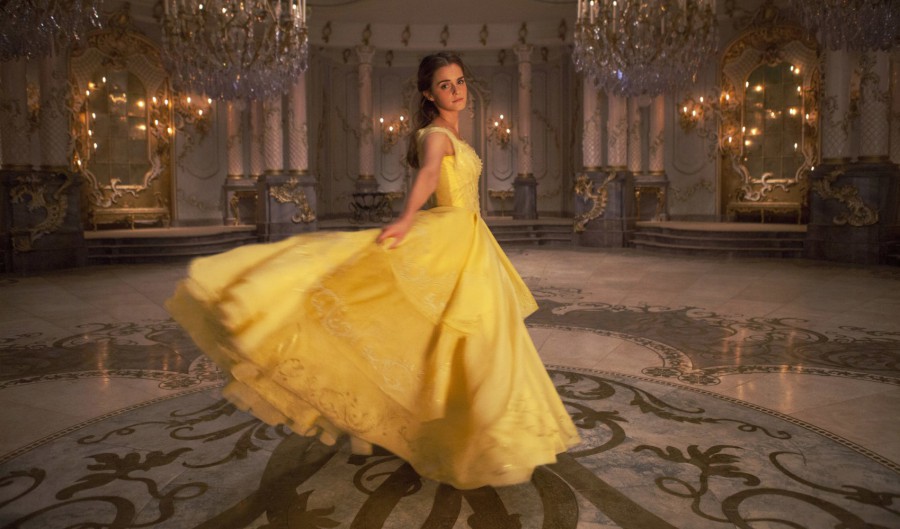 Beauty and the Beast – March 17
The highly anticipated live-action remake of 1991's Disney classic, Beauty and the Beast stars Emma Watson as Belle, a young girl determined to save her father (Kevin Kline) from imprisonment in a monster's castle. However, after trading herself for her father, she learns that this "beast" (Dan Stevens) may not be so barbarous after all.
Ghost in the Shell – March 31
The sci-fi reboot of the manga series of the same name, Ghost in the Shell has earned its fair share of backlash due to its casting of Scarlett Johansson as the historically Asian-depicted cyborg known as the Major. However, the sci-fi thriller's impressive visuals alongside the on-screen prowess of its star look to make for a very interesting movie-going experience in 2017.
The Fate of the Furious – April 14
The first installment in the post-Paul Walker universe, The Fate of the Furious has Dom in a much-less united place compared to the previous Fast and Furious films. Dom has betrayed Letty (Michelle Rodriguez), Roman (Tyrese Gibson), Tej (Ludacris), and Luke (Dwayne Johnson) in order to team up with a criminal terrorist named Cipher (Charlize Theron).
Guardians of the Galaxy Vol. 2 – May 5
In the highly anticipated sequel, Guardians of the Galaxy Vol. 2 takes audiences on an epic adventure through space to uncover the truth behind Peter Quill/Star-Lord's (Chris Pratt) mysterious upbringing. Directed by James Gunn, Pratt is joined by the coolest superheroes known in galaxy, including Gamora (Zoe Saldana), the super cute Baby Groot (Vin Diesel), Rocket (Bradley Cooper) and Drax (Dave Bautista).
King Arthur: Legend of the Sword – May 12
Charlie Hunnam is the legendary King Arthur in King Arthur: Legend of the Sword. Thrown onto the streets by his treacherous Uncle Vortigern (Jude Law), Arthur is forced to turn his back on his royal life until his destiny is thrust upon him by the sword of Excalibur.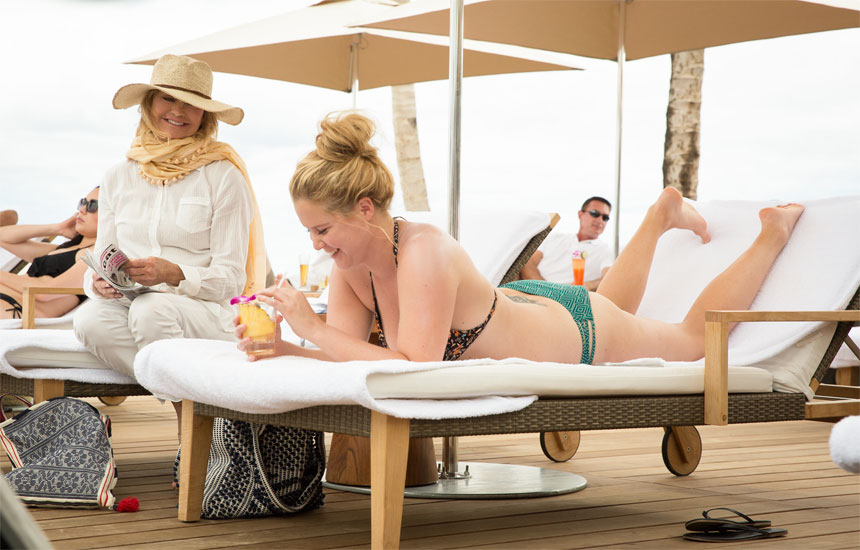 Snatched – May 12
Funny lady Amy Schumer forces Goldie Hawn out of her 15-year hiatus (her last film was 2002's The Banger Sisters) and into the humid climes of South America in the comedy Snatched. Directed by Jonathan Levine, Amy plays Emily, a newly single 30-something who decides to go on vacation with her overly cautious mom and ends up the target of a kidnapping scheme.
Alien: Covenant – May 19
Alien: Covenant is the prequel to the Alien series, and the sequel to 2012's Prometheus. While on a mission towards a remote planet galaxies away from their home planet, the space ship Covenant discovers a dark and dangerous world whose only inhabitant is the "synthetic" David (Michael Fassbender).
Baywatch – May 26
Director Seth Gordon takes the popular '90s series made famous by David Hasselhoff and Pamela Anderson and turns it into the quintessential 21st century comedy flick. Led by Dwayne Johnson as Mitch Buchanan, Baywatch follows a group of lifeguards in Los Angeles whose operation will soon be shut down by the city council unless they can rebrand. In comes Matt Brody (Zac Efron), a former pro athlete who is the antithesis to the straight-laced Mitch.
Wonder Woman – June 23
The seminal princess is finally hitting the big screen in DC's Wonder Woman. Directed by Patty Jenkins and starring Gal Gadot as the titular superhero, lesser known as Diana Prince, the long-awaited action feature has Wonder Woman traveling from her home in Themyscira to help put an end to World War I.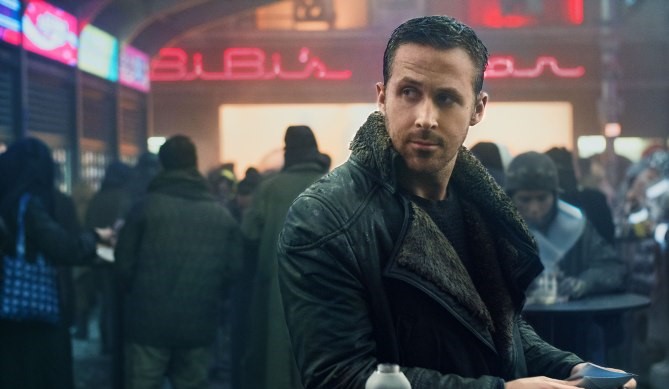 Blade Runner 2049 – October 6
Set over 30 years after 1982's neo-noir sci-fi classic, Blade Runner 2049 once again takes an old(er) story and revamps it into 2017. Ryan Gosling stars as an LAPD officer named K who, while searching for the original Blade Runner Rick Deckard (Harrison Ford), discovers a secret that may leave modern society in chaos.
Thor: Ragnarok – November 3
The very-blond god of thunder is back in the third installment of the Marvel/Thor canon. While we don't know much, we do know that Chris Hemsworth and Tom Hiddleston will reprise their roles as brothers-at-arms Thor and Loki, respectively. We also know that Mark Ruffalo will make an appearance as the Hulk, and Oscar winner Cate Blanchett has signed on to play Hela, the Norse goddess of death. To cap it off, we know that in Norse mythology, the word "Ragnarok" signifies the end of days.
Star Wars: Episode VIII – December 15
It was recently announced that the late Carrie Fisher will reprise her role as Princess Leia in the upcoming Star Wars: Episode VIII, sending fans into a contented frenzy. Like Thor: Ragnarok, there's not much information available about the plot, but with the return of Mark Hamill, Oscar Isaac, Daisy Ridley, Adam Driver and John Boyega, it's clear this will be a movie that audiences will want to see. ~Shelby Morton
[poll id="1134″]
---
---
---
---
Similar Articles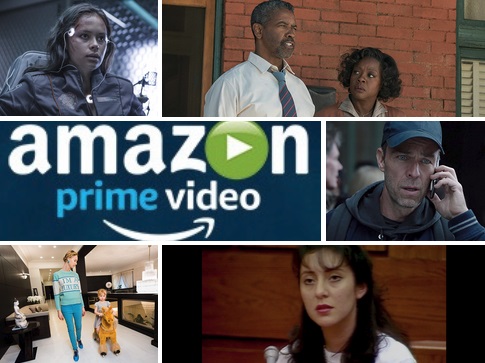 January 30, 2019 | Leave a Comment
Here's what's coming to Amazon Prime Video in February. From original series to classics like Baywatch, there's something for everyone. Click for more.
---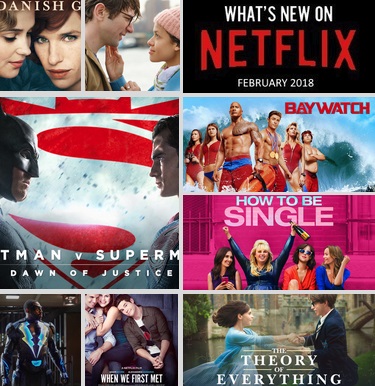 February 1, 2018 | 1 Comment
This February there are many new originals, whether you're a superhero fan or a thriller buff. There are also Valentine's Day rom-coms to Oscar favorites.
---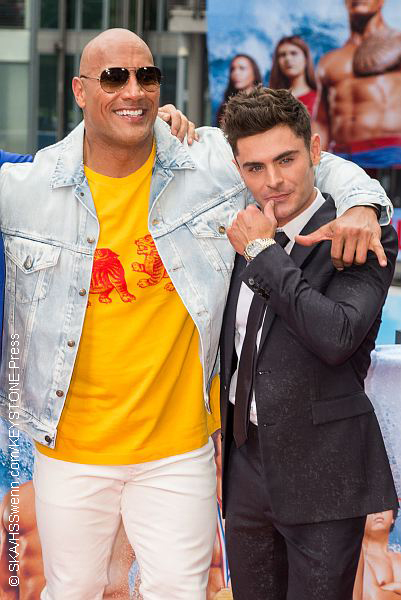 September 28, 2017 | 5 Comments
Zac Efron reveals in an interview which celebrity he would like to do a love scene with as telling other fun tidbits about his personal and professional life.
---